Vietnam's foreign policy leads to success on world stage: UK expert
Friday, 20:49, 17/12/2021
The importance of strong relationships built on trust, integrity, support and influence has not been underestimated in the implementation of Vietnam's foreign policy over the last years.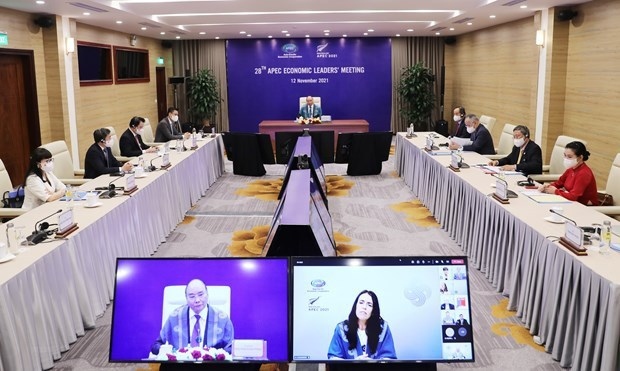 Assessing Vietnam's achievements in its international integration during an interview given to the Vietnam News Agency (VNA)'s resident correspondent in London, Vice Chairman of the Vietnam-UK Network Paul Smith said Vietnam is now recognised as a trusted partner in trade, defence and security by the world's leading economies, and a serious influencer with the United Nations, Association of Southeast Asian Nations (ASEAN) and Asia-Pacific Economic Cooperation (APEC) forum.
He believed this position will enable Vietnam's diplomats to further increase global trade and influence to achieve the status of a high-income country by 2045.
Commenting on Vietnam's foreign policy described as "bamboo with strong roots" by Party General Secretary Nguyen Phu Trong, the VNUK Network Vice Chairman said this is very appropriate, particularly in the flexibility that is required to build global relationships and in dealing with security and defence challenges.
Smith said Vietnam has built a significant international presence internationally, become a respected and trusted trading partner now sitting as a fulcrum in ASEAN and Asia with increasing trade partnerships in over 220 countries.
Few other emerging economies have achieved such stellar progress and such high levels of respect in such a short time frame, he remarked.
Smith believed the UK can become Vietnam's largest European trading partner over the next few years through collaboration in health care, pharmaceuticals, renewable energy and sustainability, education, and technology sectors.
Meanwhile, President of the Foreign Relations Commission of the Chamber of Deputies of Mexico Alfredo Femat Bañuelos believed that Vietnam has affirmed its increasingly growing role and position in the regional and international arenas with a foreign policy of independence, self-reliance, peace, friendship, cooperation and development, and diversification and multilateralisation of external relations.
Speaking to VNA's correspondents in Mexico, he underlined that this foreign policy has helped Vietnam raise its pillar role in ASEAN as well as other multilateral forums.
Femat said achievements in economic diplomacy has helped Vietnam stay firmly on the course to become an industrialised and modernised country.
In addition, Vietnam's success in cultural diplomacy has proved that culture is the key and means to access and bolster dialogue and mutual understanding between nations across the globe, he stated.