Vietnamese President's Russia visit expected to take strategic partnership to new heights
Tuesday, 07:57, 30/11/2021
VOV.VN - Russian experts expect that Russian President V.Putin and his Vietnamese counterpart Nguyen Xuan Phuc, during their meeting, will find effective approaches to overcome existing barriers and take their comprehensive strategic partnership to new heights.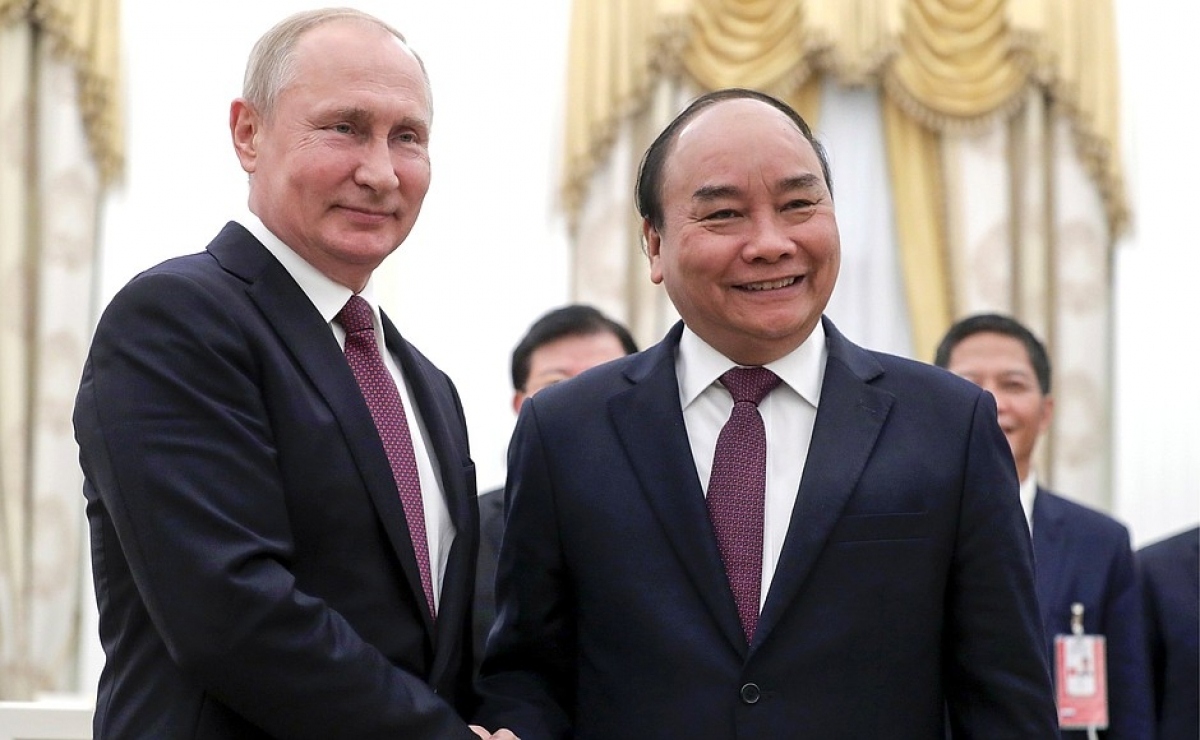 Russian President Putin is scheduled to hold talks with his Vietnamese President Nguyen Xuan Phuc on November 30, the Kremlin announced on November 29.
Major Russian newspapers simultaneously reported on President Nguyen Xuan Phuc's official visit to Russia at the invitation of Russian President Putin from November 29 to December 2.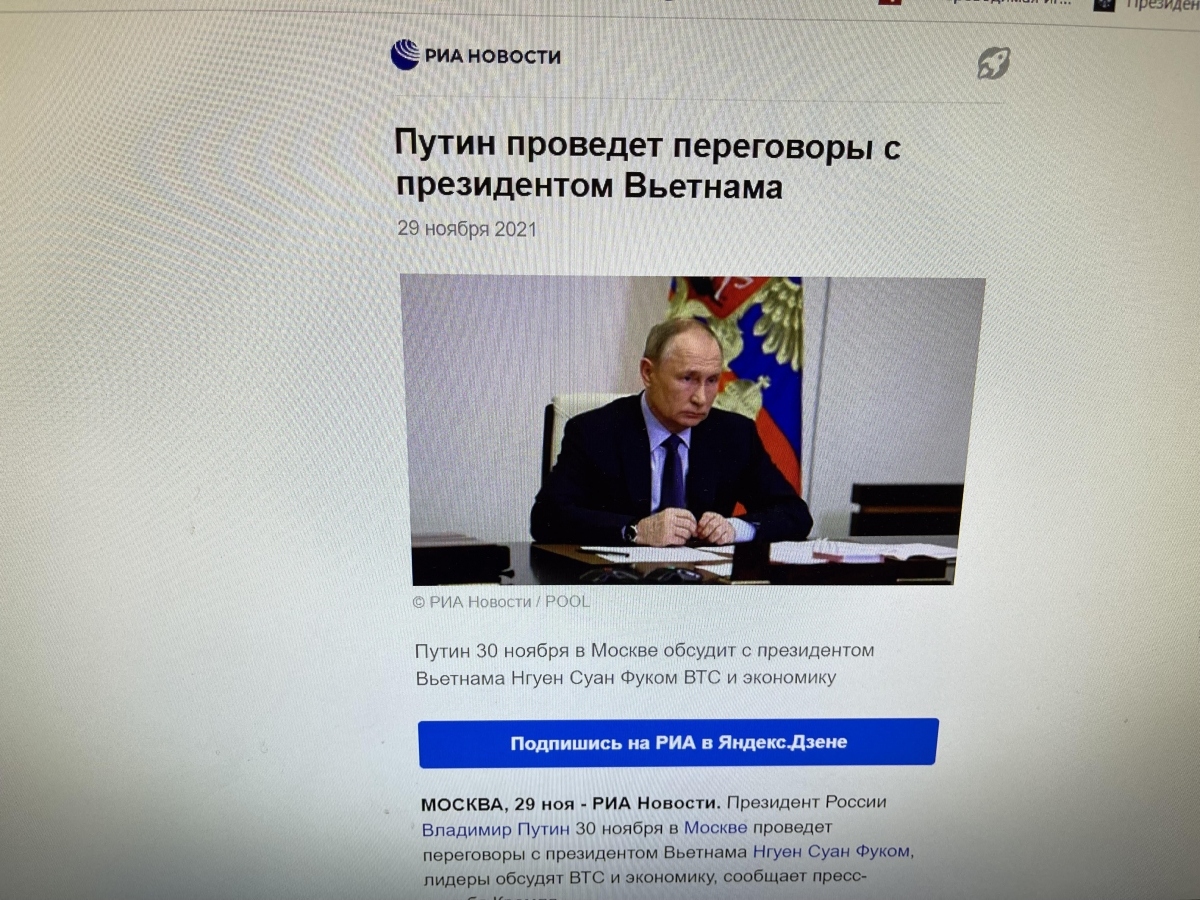 According to the Kremlin, the two leaders are expected to discuss a host of issues regarding both nations' comprehensive strategic partnership across a variety of fields, including political dialogue, economic-trade, technical-military, science-technology cooperation, as well as compare notes on the regional situation.
Russian news agencies Tass, Regnum, Rianovosti alongside leading online newspapers such as Lenta, Vesti, Rg, Ng.ru have run articles featuring the visit to Russia by Vietnamese President Nguyen Xuan Phuc.
Independent newspaper (Ng.ru) published an article by international political commentator Grigory Trofimchuk which appreciates the comprehensive strategic partnership between Vietnam and Russia, as well as the significance of President Nguyen Xuan Phuc's ongoing trip to Russia.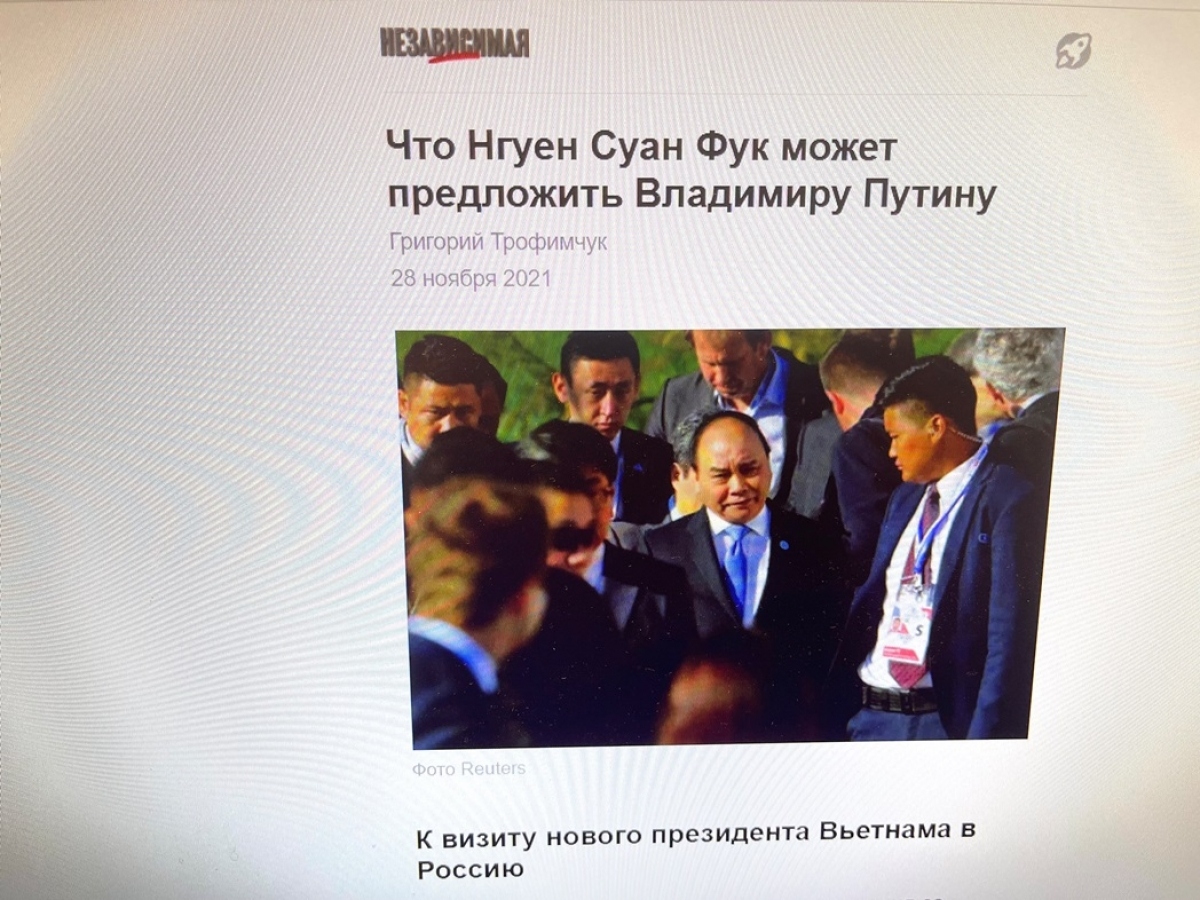 Author Trofimchuk highlighted Vietnam as a reliable partner of Russia not only in the former Soviet period, but also at present.  Both Russia and Vietnam share the same stance on many international issues, notably, they support the multipolar world order system, including the principle of resolving major conflicts in the world via peaceful diplomatic measures on the basis of respect for international law.
Regarding economic-trade cooperation, the article emphasized that in 2015, the Eurasian Economic Union (EAEU) and Vietnam signed a free trade agreement, thereby bringing the economic union to new heights, not only allowing the expansion of bilateral trade exchanges, but also helping to expand the Eurasian economic cooperation to Southeast Asia.
According to expert Trofimchuk, Vietnam is one of the important locomotives of the Asia-Pacific region, which is considered the focus of the world's economic-financial growth.
Meanwhile, an article posted on Regnum.ru by political scientist, Prof. Dr. Vladimir Kolotov, appreciated the effective mutual support between the two countries in the fight against the COVID-19 pandemic.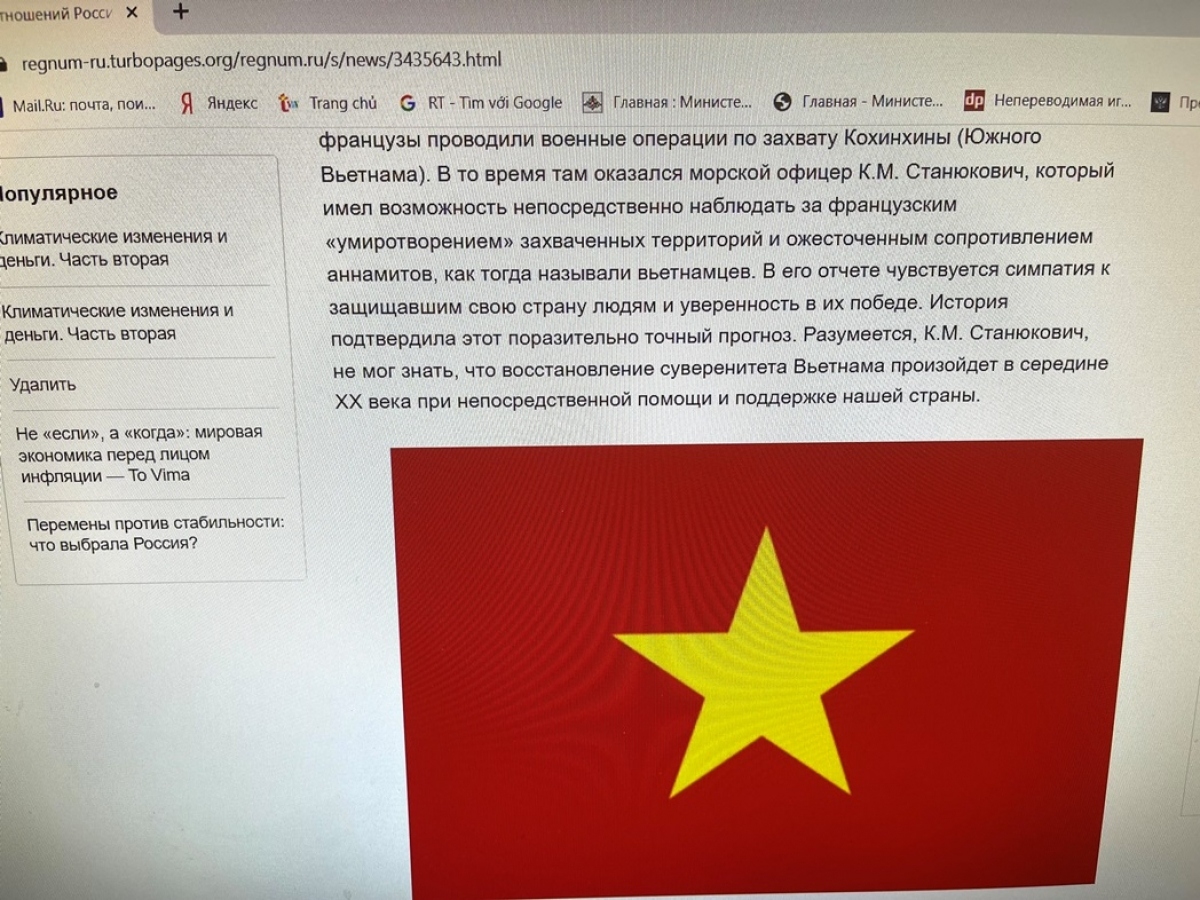 According to expert Kolotov, Russian President Putin and Vietnamese President Nguyen Xuan Phuc are both experienced politicians who had served as prime ministers, so their power and influence are strong enough to bring Russia-Vietnam relations to new heights.
For Russia, this is a promising market access opportunity in the most dynamic developing region in the world, where Russia is free from any political and ideological contradictions. This is especially important during the period of Western sanctions tightened against Moscow.
He expressed his hope that, during the upcoming meeting, the two State leaders will find effective approaches to overcome existing barriers and elevate their comprehensive strategic partnership to new height in line with the process of accelerating modernization, thus meeting the two peoples' long-term interests.