Vietnam underscores reconciliation to end violence in Congo
Thursday, 10:19, 08/07/2021
VOV.VN - The nation emphasised the need to promote reconciliation efforts as a means of ending ongoing violence between communities and to solve security challenges in the Democratic Republic of the Congo.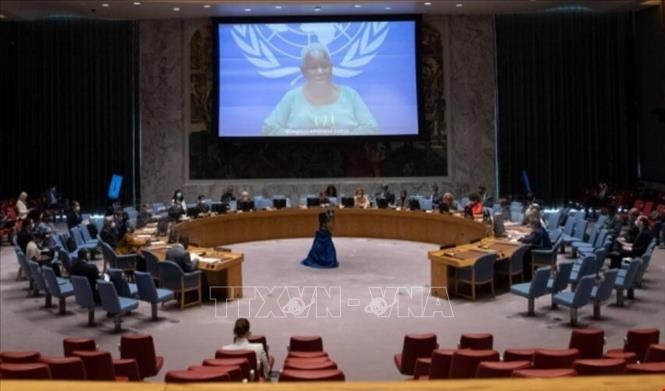 Ambassador Pham Hai Anh, deputy permanent representative of Vietnam to the UN, shared his assessment of the current situation in the central African nation during a meeting of the UN Security Council on July 7. This was held to discuss the present circumstances and activities relating to the UN Organization Stabilization Mission in the DR Congo (MONUSCO).
He highlighted the importance of ramping up efforts to address the root causes of instability in the eastern region of the DR Congo, including combating illegal activities linked to natural resources, whilst also promoting socio-economic development.
The Vietnamese diplomat expressed a great appreciation for the indispensable role of regional co-operation and support of the wider international community to help the Government and people of the DR Congo to overcome their current difficulties.
During the course of the meeting, Bintou Keita, the UN Secretary-General's special representative for the DR Congo, presented the UN Secretary-General's report on the situation over the past three months.
Keita stated that the new Government of the DR Congo, which was formed in April, has made great strides in terms of reforming state management, maintaining security, and boosting socio-economic development. Their action plan for the 2021 to 2023 period was recently granted approval by the National Assembly with an almost absolute vote of 410 out of 412.
The administration is also continuing to strengthen bilateral and regional ties in order to address common security challenges whilst promoting greater integration.
Furthermore, the security situation in the east of the African nation continues to be complicated, mainly due to illegal the exploitation and smuggling of natural resources by armed groups in Ituri, North Kivu, and South Kivu. Indeed, violence between communities is still ongoing on in some provinces, she said.
As a result of this level of instability, along with epidemics and natural disasters, the humanitarian situation in recent times has somewhat deteriorated. The socio-economic impact of the COVID-19 pandemic is also making it extremely difficult for the people of the DR Congo to access basic services, especially in the health sector.
UNSC members therefore welcome the efforts of the Government of the DR Congo in promoting reform, whilst also maintaining stability and development. However, they expressed particular concern over the worsening security situation in the eastern parts of the DR Congo, along with the humanitarian situation across the African country in recent months.
UN Security Council member states also used the meeting to offer their condolences to Haiti regarding the assassination of President Jovenel Moise on the same day.