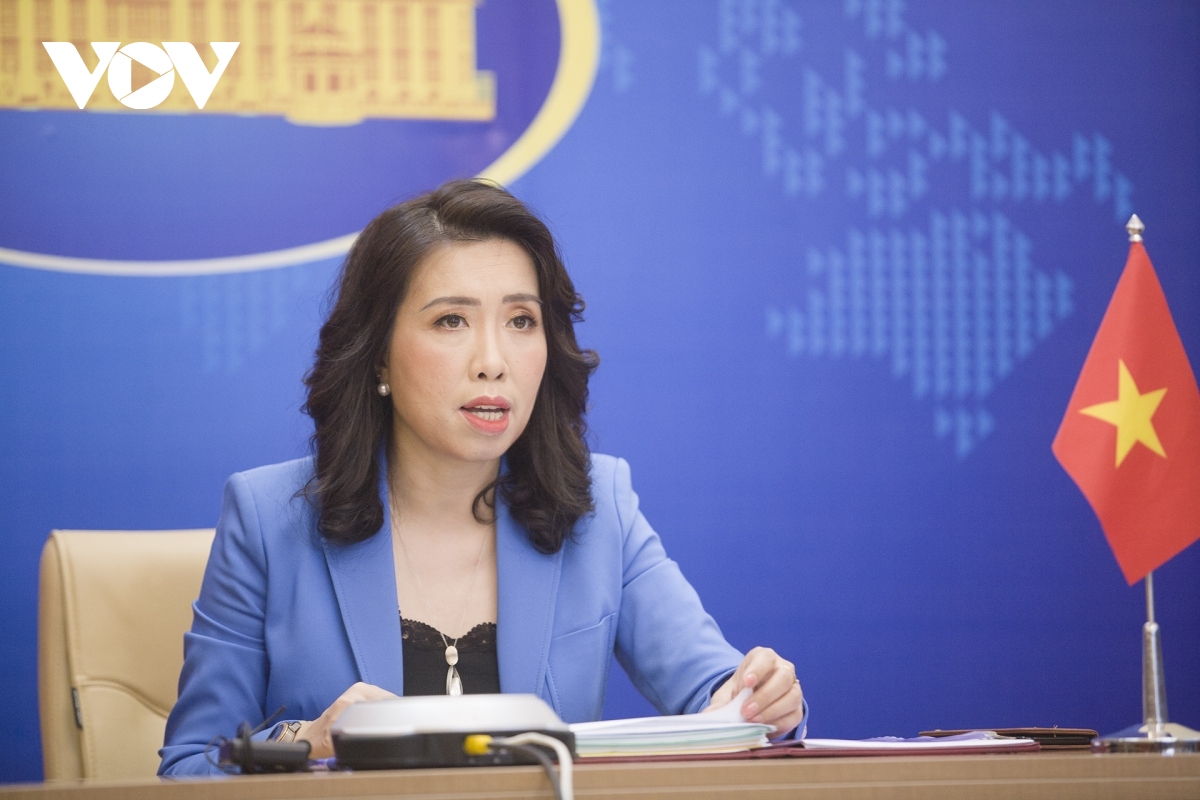 She made the statement during the ministry's regular press conference in Hanoi on June 10, in response to a reporter's question about Vietnam's reaction to the recent arrival of a Philippine military official to Thi Tu (Thitu) island in Vietnam's Truong Sa archipelago.
"As repeatedly affirmed, Vietnam has sufficient legal basis and historical evidence to affirm its sovereignty over Truong Sa (Spratly) archipelago in accordance with international law. The nation resolutely opposes any act of infringing upon its sovereignty and related rights over the archipelago," the spokesperson said.
Vietnam requests concerned parties to respect its sovereignty, international law, and the Declaration on the Conduct of Parties in the East Sea (DOC), without taking actions that could complicate the situation. The parties should make practical and active contributions to maintaining peace and stability in the East Sea and create an environment conducive to negotiations on a Code of Conduct in the East Sea (COC), Hang added.
Earlier on June 9, the Philippine Department of National Defense reported that Armed Forces of the Philippines (AFP) chief Cirilito Sobejana on June 7 came to Thi Tu island by C-130 military transport aircraft.
Reuters quoted Sobejana as saying that the visit aims to review the situation on the island, serving a plan to renovate the island into a logistics center to ensure the operation of Philippine forces.
Thi Tu is an entity belonging to Vietnam's Truong Sa archipelago, which is currently illegally occupied by the Philippines.