Vietnam cannot grant free reign to operations of religious groups
Monday, 10:47, 31/05/2021
VOV.VN - Taking unfair advantage of religion to further political activities, boosting those aiming to overthrow the Government, and actions which threaten unity should not be tolerated by any country, not just in Vietnam.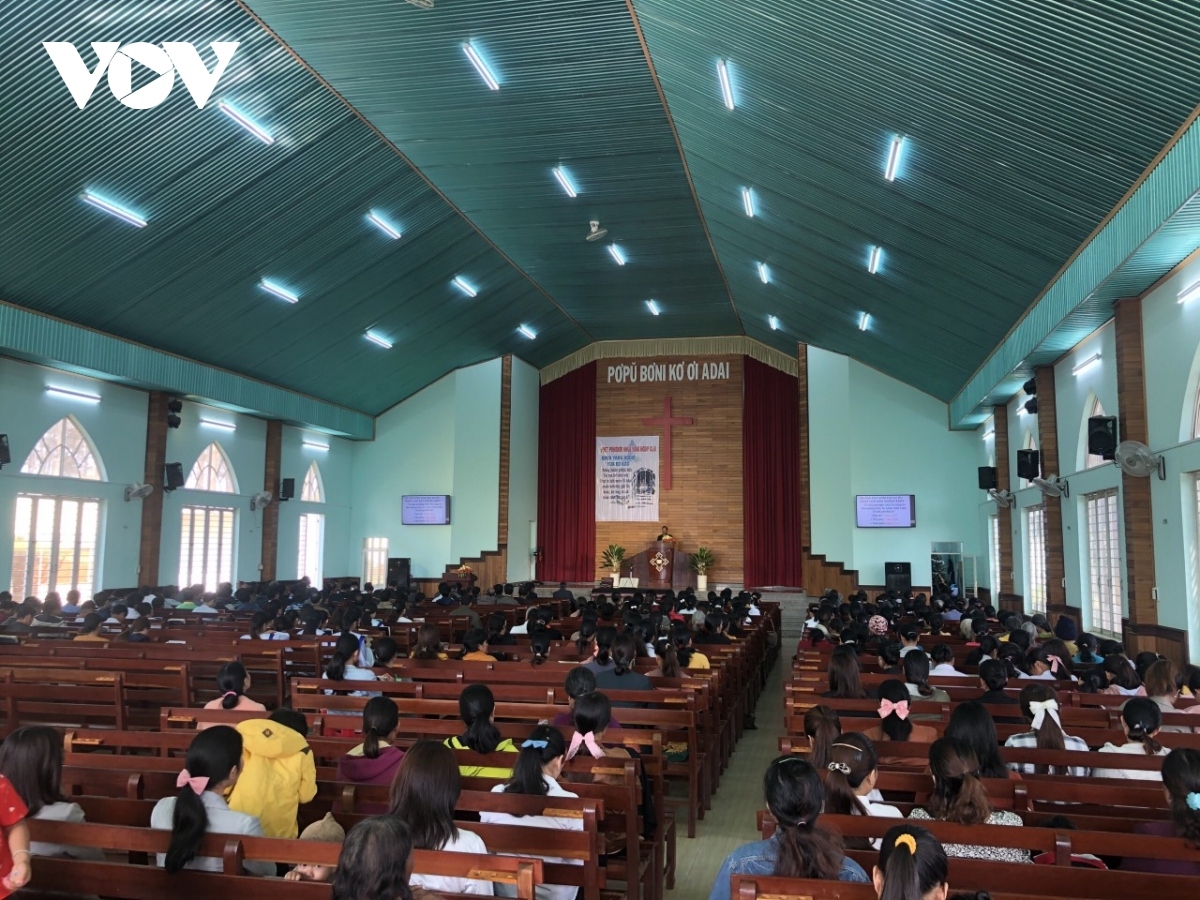 The 2020 International Religious Freedom Report was recently released by the United States' Department of State and has since faced objections from the country. This is because whilst mentioning Vietnamese efforts to ensure and promote religious beliefs, the report made some biased judgments based on inaccurate information regarding the actual situation locally.
One of the absurdities noted in the report is that Vietnamese law significantly controls religious activities, with it urging the Vietnamese Government to allow all religious groups to operate freely.
The report cited the specific case of Rah Lan Hip, a man born in 1981 and residing in La Bang commune of Chu Prong district in Gia Lai province who was sentenced to seven years in prison in August, 2019. He was jailed because he encouraged ethnic Dega Protestants to resist the Government's pressure on them to renounce their religion.
However, the truth is completely different. According to the indictment detailed in the People's Court of Gia Lai province, Rah Lan Hip was supported by FULRO subjects living in exile in the US, with the group using Facebook to share many articles about the "De Ga Protestantism".
He also held meetings aimed at incentivising ethnic minorities not to give up "Dega Protestantism" as there is a "De Ga Church" in the US with the flag of "De Ga State". They were also encouraged to continue believing in Dega and praying for the swift success of "De Ga State".
Activists in the US had sent money to Rah Lan Hip in order to enable him to carry out these acts, with the primary aim of adversely affecting the local political security situation, along with creating division between ethnic minorities and Kinh people. It also led to increased enmity, discrimination, ethnic division, and encroachment among the Vietnamese ethnic community. Therefore, there are enough grounds to conclude that Rah Lan Hip had committed the crime of "undermining the unity policy".
Dega Protestantism is not officially recognized in the country as it is considered to be a tool to gather forces for the independent Dega State which hopes to separate the Central Highlands, an area with a strategic position in terms of national security and defence, thereby causing greater division in the national unity bloc.
The Religious Freedom Report of the US Department of State also detailed that local police in Hoa Thang commune of Buon Ma Thuot city in Dak Lak province dispersed dozens of followers at a Protestant church which had been launching political activities.
Many members of the Church attended civil society training in Thailand and subsequently met with representatives of UN agencies and foreign diplomats, to whom they expressed concern regarding the Vietnamese human rights situation, the report stated.
Obviously, taking unfair advantage of religion to further political activities, trying to boost those aiming to overthrow the Government, or harming national unity, is not acceptable for any country, including Vietnam.
Therefore, urging the Vietnamese Government to allow all religious groups to operate freely, including religious groups with subversive activities, can be viewed as an interference in the nation's internal affairs.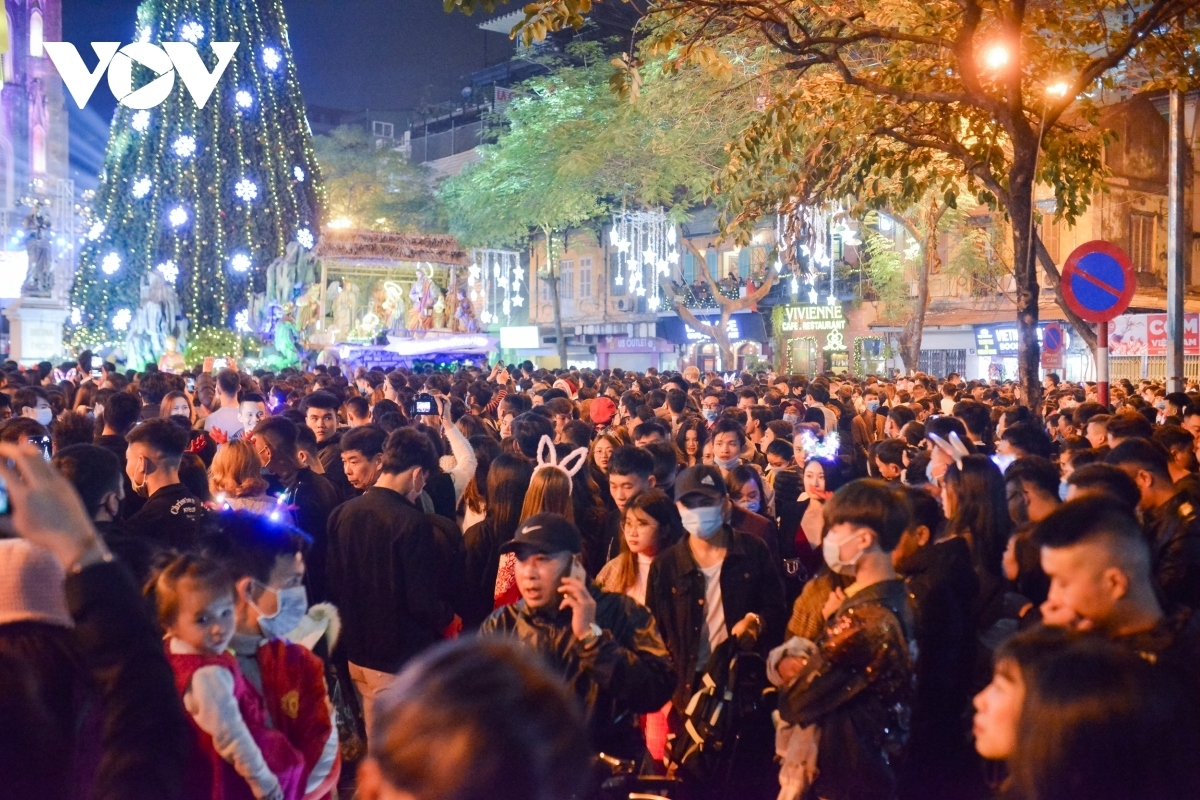 Protestantism, a religion that is frequently mentioned in the 2020 International Religious Freedom 2020 of the US Department of State, is one of the religions with the fastest growth rate of followers nationwide due to the process of international integration and cross-cultural exchanges.
Currently, the religion has more than 1.1 million followers locally, most of whom belong to ethnic minority groups such as the Mong, Ede, Jrai, K'ho, and S'Tieng. However, among more than 80 operational Protestant organizations, only 10 organizations have legal entities, whilst three organizations are granted registration for religious activities.
Approximately 70 remaining Protestant organizations and groups with nearly 200,000 followers have yet to be granted operation registration. Most of the Protestant organizations imported from abroad have no place of worship, while dignitaries are mainly self-appointed and follow various standards.
Furthermore, the unscriptural doctrines and rituals of some Protestant organizations are contrary to traditional Vietnamese culture, manifesting superstition, causing division among families and wider society, whilst creating conflicts with traditional Protestant churches. This therefore complicates the security situation in the nation.
Vietnam is renowned for being a country with many religious beliefs. Indeed, it is home to more than 26.5 million religious followers, 43 organizations belonging to 16 religions recognised by the State or granted certificates of registration for religious activities.
State-recognized religious organizations must operate continuously for at least five years from the date of them being granted registration for religious activities.
These groups must also have a lawful charter and regulations, whilst their leadership must be made up of Vietnamese citizens who reside in the country without criminal record, while also having autonomy to manage assets and perform transactions.
These provisions ultimately aim to ensure the stable operation of religious organizations, whilst simultaneously preventing the abuse of the right to freedom of belief and religion to undermine peace, independence, and national unification.
They are also designed to combat incitements to violence or propaganda which is contrary to the State's laws and policies. Indeed, some false information is disseminated for the purpose of dividing people, ethnic and religious groups, along with disturbing public order, infringing upon the life, health, honour, dignity, and property of others.
During a regular press briefing of the Ministry of Foreign Affairs held on May 13, in reply to a reporter's question regarding information about the Vietnamese response to the US International Religious Freedom Report 2020, Foreign Ministry spokesperson Le Thi Thu Hang affirmed, "Vietnam is always ready to have frank, open and constructive discussions with the US on issues of differences in order to deepen understanding and contribute to the development of the comprehensive partnership between the two countries."