Vietnam calls for promotion of talks and trust building in Syria
Tuesday, 11:02, 16/11/2021
VOV.VN - Nguyen Phuong Tra, deputy permanent representative of Vietnam to the UN, has emphasised the necessity of stepping up negotiation and trust building efforts among relevant parties in Syria, whilst receiving active assistance from the wider international community.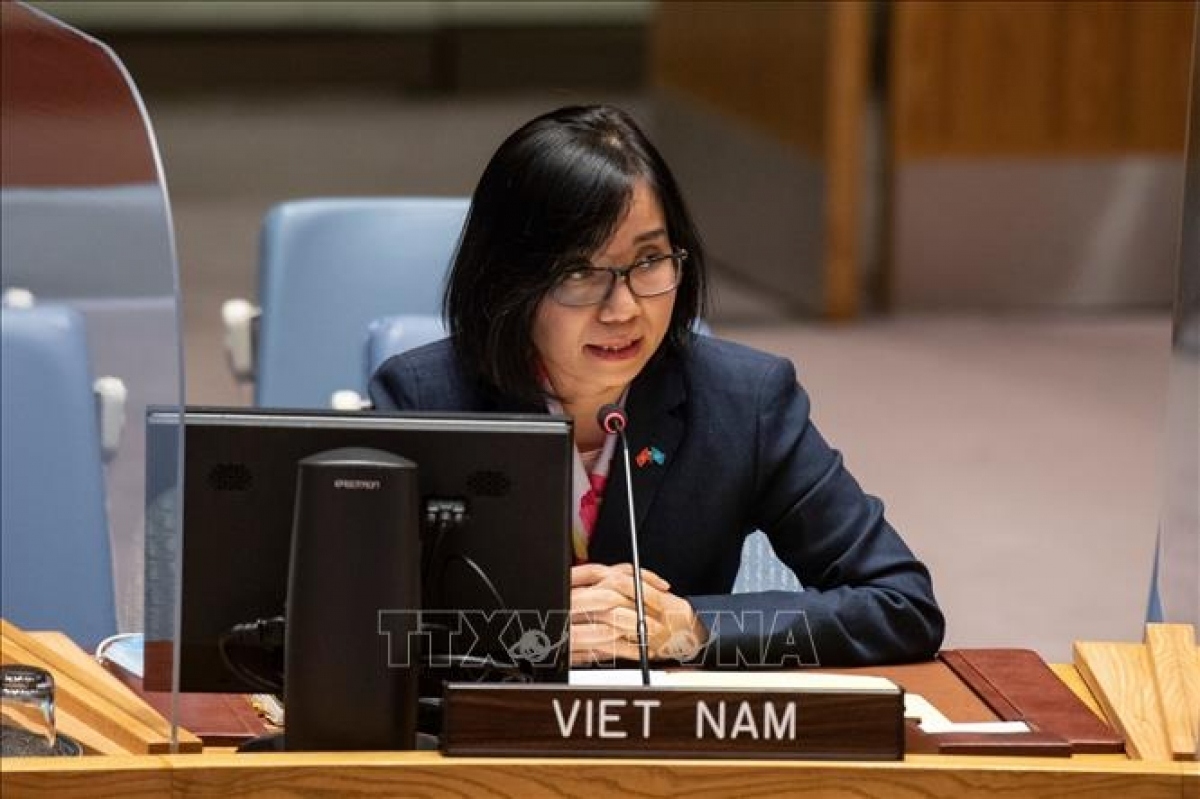 Her statement came on November 15 at a meeting of the UN Security Council (UNSC) which is looking into the situation in Syria, whilst also voting on two resolutions related to Abyei, a disputed area between Sudan and South Sudan, and Somalia.

The Vietnamese diplomat used the platform to affirm Vietnamese support for a Syrian-led and -owned political process, while also voicing concerns regarding the worsening humanitarian situation there due to insecurity, economic crisis, and the COVID-19 pandemic.

Furthermore, the country has augmented co-operation to maintain humanitarian aid efforts, with the primary focus being on meeting urgent humanitarian needs ahead in the coming winter and responding to COVD-19, the diplomat said. Indeed, she went on to underline the importance of implementing post-conflict recovery programmes and increasing livelihood support for Syrian people.
The same day also saw the UNSC adopt Resolution 2606 on Abyei and Resolution 2607 relating to the Somalia situation.
Resolution 2606 was adopted with 15 votes in favour and extended the mandate of the UN Interim Security Force for Abyei (UNISFA) until December 15. The UNSC also agreed on a one-month extension in order to have longer to discuss this force's tasks over the coming weeks.

Resolution 2607 was adopted by a vote of 13 out of 15 in favour, none against, and two abstentions from China and Russia. It will therefore extend sanctions imposed on Somalia for one year, with the embargo running until November 15, 2022 and the mandate of the Somalia Sanctions Committee's Panel of Experts lasting until December 15, 2022.
In another move, upon addressing an Arria-formula meeting of the UNSC the same day, Tra called for the eradication of barriers and discrimination against widows in conflicts.

Although widows haven't received due attention in conflicts, they have capacity and an important role to play in families, peacebuilding, and community mediation, she said, adding that to ensure the interests of and better attention to widows, it is imperative to raise the awareness of their role, demand, and legitimate interests.

Countries and concerned parties in conflicts must guarantee security and safety for widows and their children and ensure unimpeded humanitarian access. The inheritance, asset, land, education, and healthcare rights, as well as other equality rights, of widows in conflict and post-conflict settings need due attention.
Widows should also be given conditions to equally become involved in decision-making and peace processes, according to the diplomat.

She suggested countries and international and regional organisations collect statistics and prepare reports on challenges facing widows in conflicts in order to create a basis for building relevant programmes and policies.
During the meeting, the local diplomat reiterated sustained efforts and coordination with the international community to ensure all women's full, equal, and meaningful participation in relevant processes.