Vietnam calls for greater protection of children in South Sudan
Saturday, 16:53, 16/10/2021
VOV.VN - Ambassador Dang Dinh Quy, permanent representative of Vietnam to the UN, chaired a meeting on October 15 of the UN Security Council 's Committee on South Sudan with Virginia Gamba, special representative of the UN Secretary-General for Children and Armed Conflict, in attendance.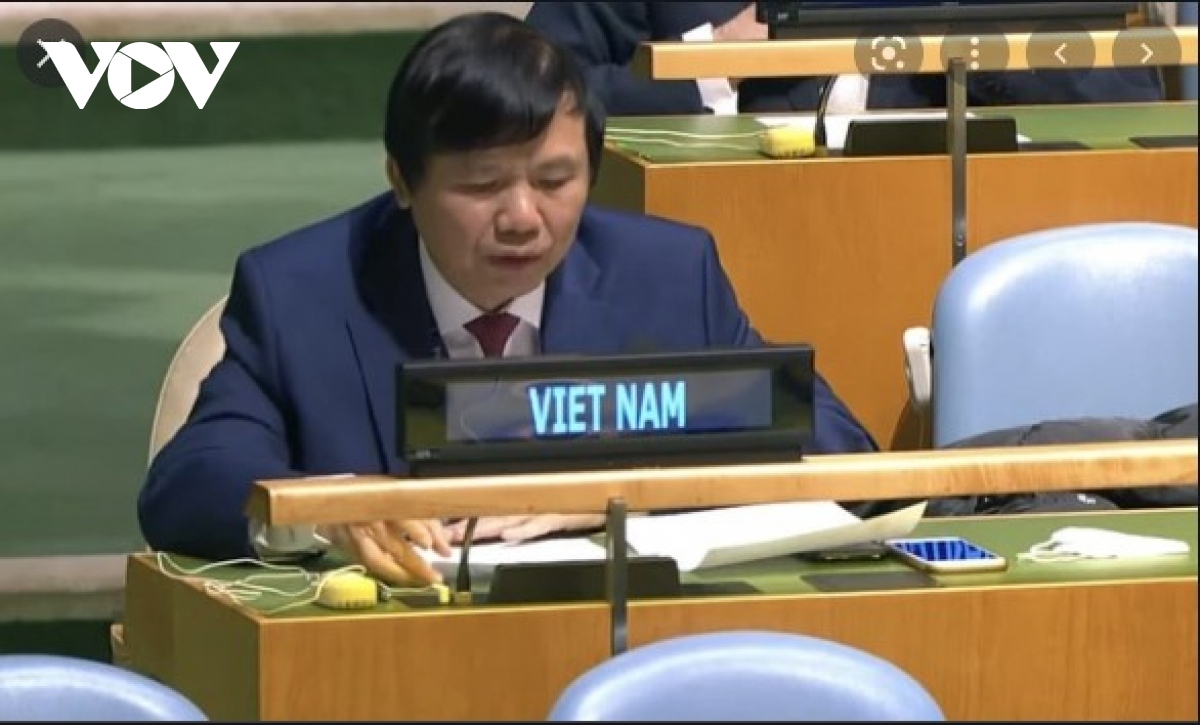 Ambassador Quy, who is chairman of the committee, spoke highly of the political-security progress made in South Sudan since the transitional government was first established, setting the scene for the protection of vulnerable people, including children.

However, South Sudanese children still face numerous challenges, he said, calling on their government and concerned parties to continue implementing the joint action programme regarding child protection with the UN.

The local diplomat went on to urge all concerned parties in South Sudan to ensure children's access to food, education, and health care, whilst further promoting the reintegration programme specifically set up to help children recruited by armed groups.

He therefore expressed his hope that the UN, its members, regional organisationsm and other international partners will continue to offer support for South Sudan in its transition process, particularly in terms of protecting the children.

The Committee on South Sudan (Committee 2206) was established in line with the the UN Security Council (UNSC)'s  Resolution 2206 and is mandated to supervise the implementation of measures of the UNSC aimed at enhancing the assurance of peace and security in South Sudan.
Meanwhile during an UN Security Council (UNSC) meeting of the UN Interim Administration Mission in Kosovo (UNMIK) the same day, Ambassador Pham Hai Anh, Deputy Permanent Representative of Vietnam to the UN, welcomed the resumption of high-level dialogue between Pristina and Belgrade under European Union auspices, but expressed regret that the dialogue has yet to obtain satisfactory results due to differences between the two sides.
He underlined the importance of peaceful dialogue and the search for lasting solutions for Kosovo on the basis of international law, the UN Charter, and the UNSC's Resolution 1244 on the deployment of international civil and security presence in Kosovo, for peace, stability and development of Belgrade, Pristina, the Balkans and Europe.

Hai Anh called for greater efforts by concerned parties to explore opportunities for high-level talks and implement reached agreements, especially the Brussels Agreements. He also acknowledged the UNMIK's crucial role in the promotion of security and stability in the area, efforts to build trust among the communities in Kosovo and discussions with Belgrade and Pristina.

The UN Security Council, by its Resolution 1244 (1999), authorised the UN Secretary-General to establish an international civil presence in Kosovo – the UNMIK – in order to provide an interim administration for Kosovo under which the people of Kosovo could enjoy substantial autonomy.