Swiss President hosts welcome ceremony for Vietnamese State leader
Friday, 18:26, 26/11/2021
VOV.VN - Swiss President Guy Parmelin chaired an official welcome ceremony for Vietnamese President Nguyen Xuan Phuc and his entourage on November 26 (local time) in the City of Bern.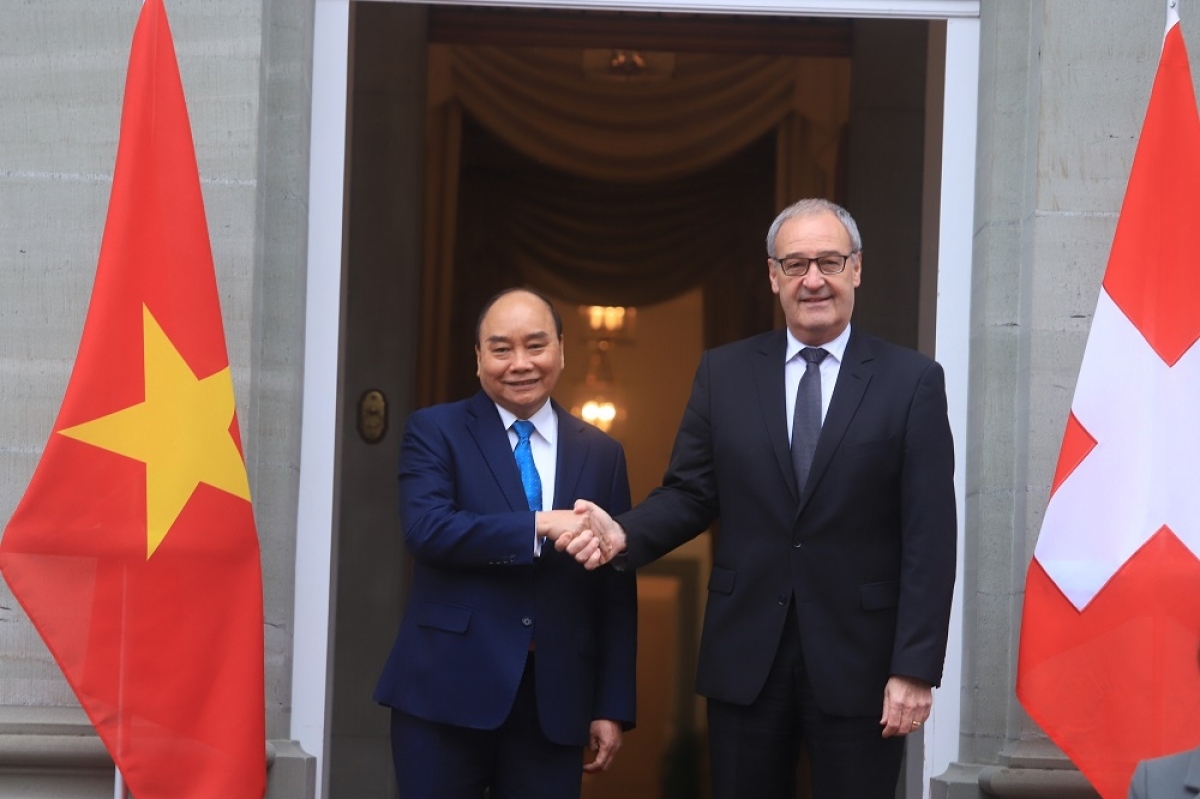 Immediately after the welcoming ceremony, President Parmelin and President Phuc held high-level talks.
The official visit to Switzerland by President Phuc and his high-ranking Vietnamese delegation is of special significance due to a number of factors. Most notably, the joint friendship represents an invaluable asset that has been continuously cultivated and fostered by both leaders and people from both sides over the past half century.
The visit is taking place at a special time as there are two historical milestones in 2021. Firstly, the 50th anniversary of the diplomatic relations after they originally started in October, 1971, along with 30 years of development co-operation. In addition, during difficulties caused by the COVID-19 pandemic, the visit of President Phuc and is seen as a living proof that shows the true affection and respect for the time-honoured relationship between the two countries.
Vietnam always remembers that Switzerland was one of the first Western European countries to officially recognise and establish diplomatic relations with the nation in 1971 when the country's unification war had not yet ended.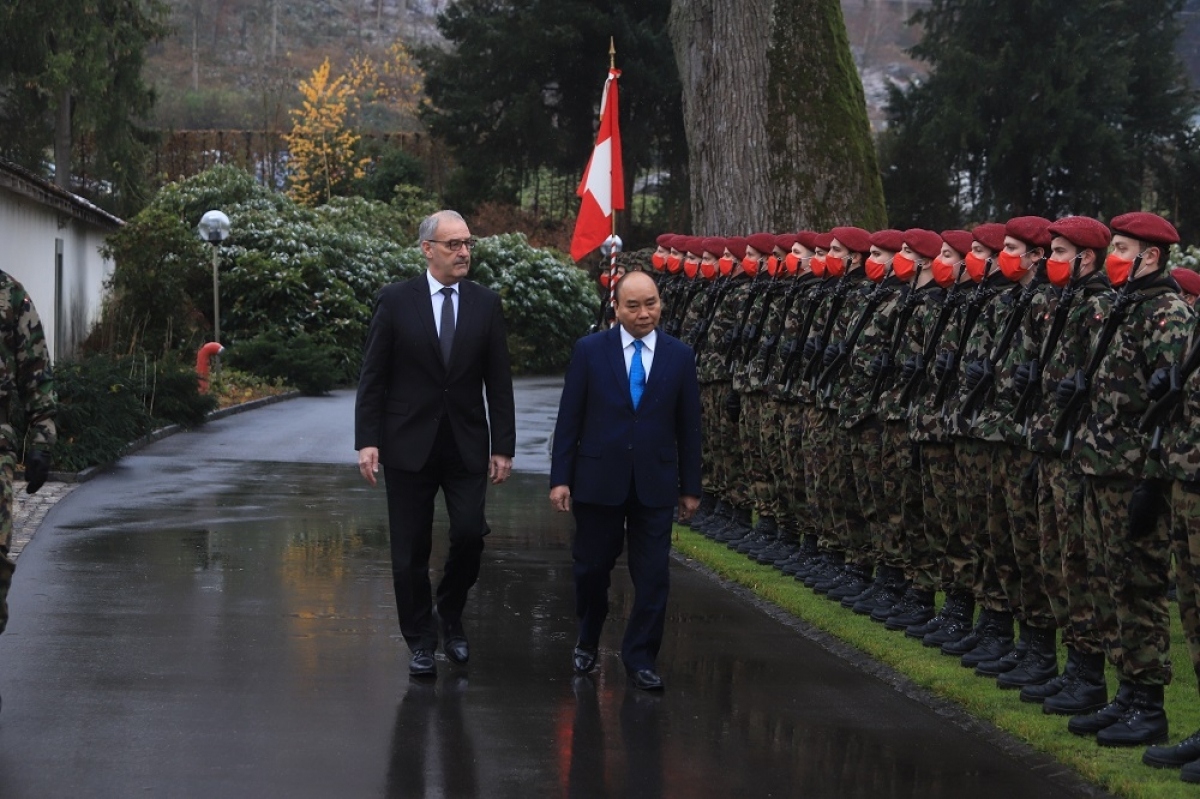 The Government and Vietnamese people therefore appreciate the valuable support that their Swiss counterparts have offered during previous struggles for national independence, as well as the current process of national development and national integration.
In terms of economy and trade, Switzerland represents one of the leading European economic partners, with bilateral co-operation still having ample room for stronger development.
Trade exchanges reached a record figure of US$3.6 billion in 2019 as approximately 140 Swiss firms, including world-renowned names such as Nestle, ABB, Novartis, Roche, and Holcim have successfully done business in the nation, with a total investment of roughly US$2 billion, thereby making Switzerland the sixth largest European investor in the Vietnamese market.
On the basis of the traditional friendship and positive co-operation between both sides across multiple fields from politics - diplomacy, trade and investment, development co-operation, and culture - education over the past century, talks between the two heads of state are expected to create fresh political impetus. This will therefore contribute to taking the bilateral co-operative partnership between the two sides to new heights.