PM Chinh meets leaders of major French groups
Thursday, 20:13, 04/11/2021
VOV.VN - Prime Minister Pham Minh Chinh has asked French businesses to carry out cooperation and investment activities in Vietnam and make policy suggestions to the Vietnamese Government in the spirit of "win-win" cooperation.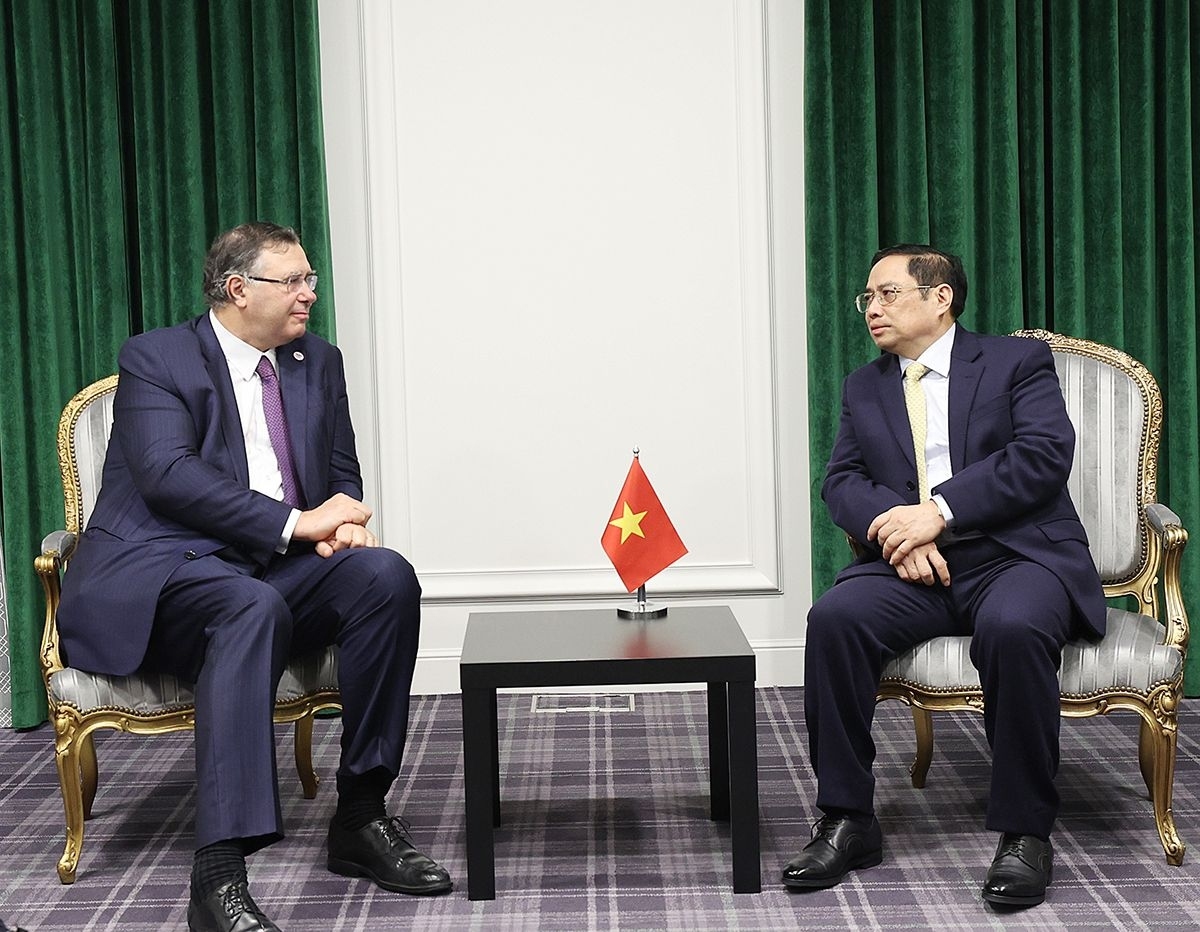 On the morning of November 4 (Paris time),  PM Pham Minh Chinh had a host of meetings with representatives of leading French groups and businesses as part of his official visit to France at the invitation of his French counterpart Jean Castex. 
Meeting with the Vietnamese Government leader, Chairman/CEO of TotalEnergies Patrick Pouyanne said his firm is greatly interested in the Vietnamese market and desires to ramp up cooperation in renewable energy with Vietnam.
PM Chinh congratulated Total after 30 years of running investment in Vietnam, while suggesting that Total further expand its investment in Vietnam in the coming years, ensuring benefits to both sides. Total should take into consideration the transition towards the use of energy for sustainable development in the Southeast Asian nation, he stated.
Vietnam would like to receive consultations from Total and other investors in terms of policies and planning schemes, Chinh said, emphasizing that the nation encourages investors to coordinate with local partners to improve financial, technological and governance capacity.
Vietnamese authorities will hold more dialogues with businesses, including foreign investors, he added.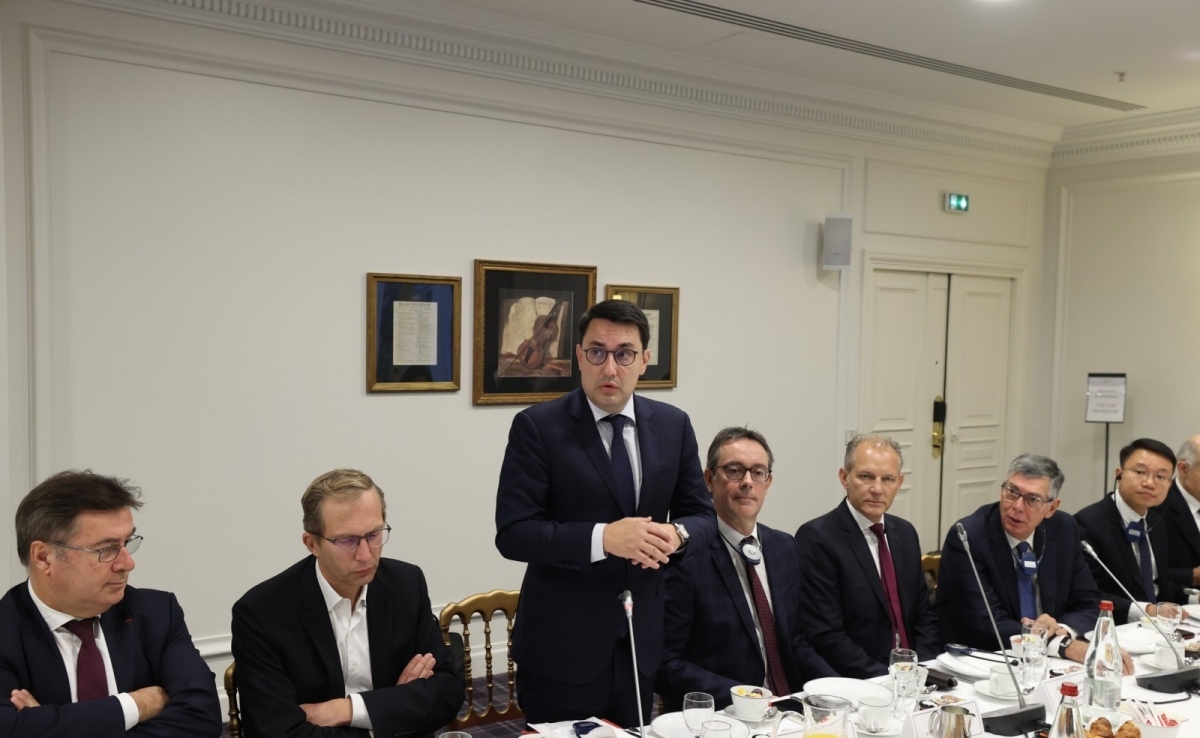 At a working breakfast with Chairman of the European Chamber of Commerce in Vietnam (EuroCham) Alain Cany and leaders of major French groups, the Vietnamese Government chief called on them to cooperate with and invest in Vietnam, and contribute opinions on the country's policies, taking into account the trends of sustainable and low-carbon development, green transition and digital transformation.
He informed the investors about the nation's major orientations in institutions, human resources and infrastructure, as well as the country's roadmap on safe adaptation to, and flexible, safe control of the COVID-19 pandemic, and economic reopening.
The PM also tounched upon investment opportunities in Vietnam from the ability to access the 100 million people market and 17 free trade agreements (FTAs) signed with 60 countries that are major economies in the world.
During the meetings, Vietnamese ministers also cleared up concerns of foreign investors, and provided them with more information about the investment environment and opportunities in Vietnam.