PM Chinh attends announcement ceremony of direct Vietnam-UK air route
Sunday, 20:56, 31/10/2021
VOV.VN - Prime Minister Pham Minh Chinh on October 31 attended the announcement ceremony of a direct Vietnam - UK air route by Bamboo Airways held in Edinburg city, as part of his activities during the working visit to the UK.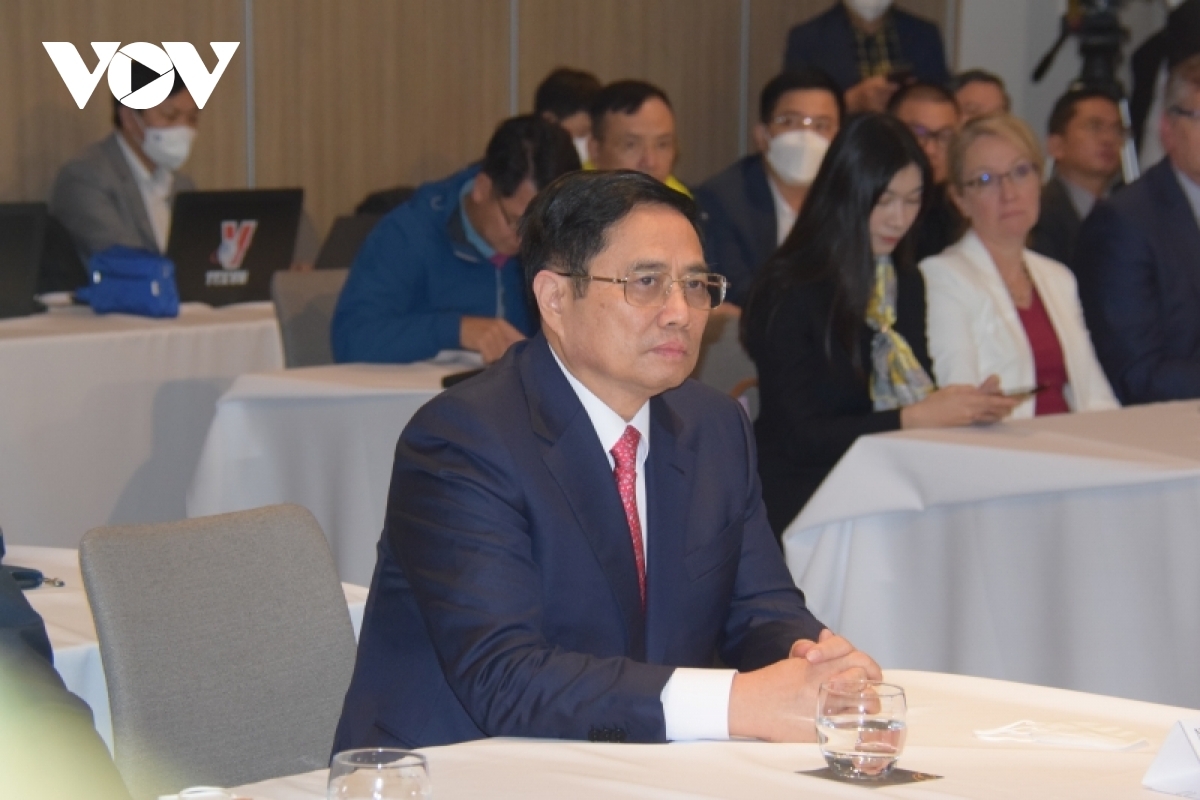 As planned, from January 2022, Bamboo Airways will launch regular direct flights connecting Hanoi and Ho Chi Minh City with London (UK), with a total frequency of 6 return flights per week.
The frequency will be gradually increased daily according to market demand. The flights by Bamboo Airways will help shorten the travel time to 12-13 hours, or 7 hours shorter than the transit ones.
The route is also opening up chances to increase flights between Vietnam and other top destinations in the world. It is expected to help step up comprehensive cooperation between the two nations.
On this occasion, Bamboo Airways officially launched APG UK - the general agent that represents the airline in the UK market.
APG UK is part of the global APG network - a world-renowned provider of aviation and travel solutions, and is one of the region's leading aviation GSA representatives, representing more than 25 airlines.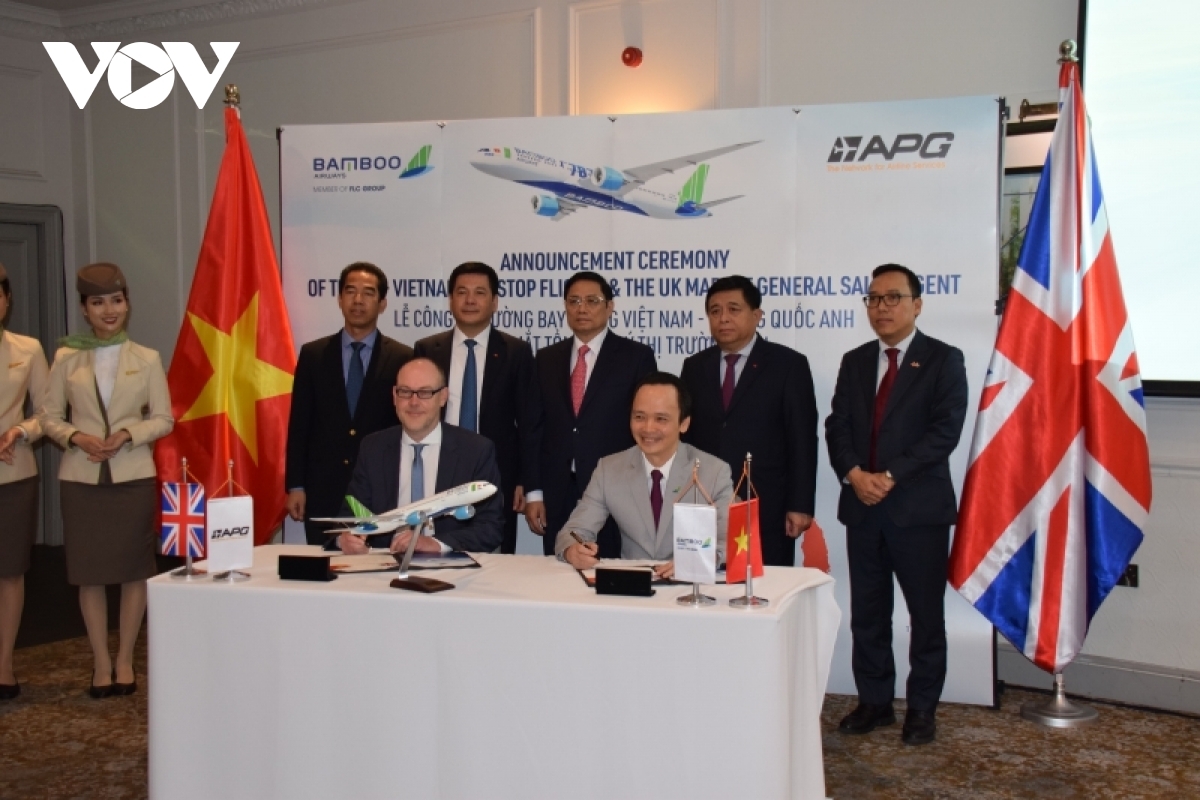 As the general agent representing the UK market of Bamboo Airways, APG UK will support Bamboo Airways in terms of procedures and policies with the host government for its air transport services.
It will also help promote sales and marketing activities, market research, and coordinate in the management of customer service policies, customer care and flight operations in the UK.
Chairman of FLC Group and Bamboo Airways Trinh Van Quyet said that, after being put into operation, this direct air route will help enhance trade and investment connections between the two countries, thus enabling Vietnam to connect with a world-leading development region in Europe.
Notably, this route will open up a potential tourism market as the number of visitors from the UK to Vietnam ranks second in Europe, while simultaneously facilitating trade exchanges and visits between the two countries, Quyet added.
The Vietnam-UK direct air route directly operated by Bamboo Airway, is expected to contribute to strongly promoting the comprehensive cooperation between the two countries, creating a solid foundation for both sides to intensify exchanges across a variety of fields.
In order to serve international flights as well as the UK direct route in a convenient and safe manner, Bamboo Airways has been actively cooperating with the International Air Transport Association (IATA) in the application of IATA electronic health passports toward applying IATA Travel Pass on next international flights in the time ahead.