PM calls for greater efforts to fulfill all set targets over remaining months
Saturday, 16:48, 01/10/2022
VOV.VN - Prime Minister Pham Minh Chinh has requested that ministries, sectors, and localities make greater efforts to overcome difficulties and challenges ahead in a bid to fulfill all plans set out for the rest of the year.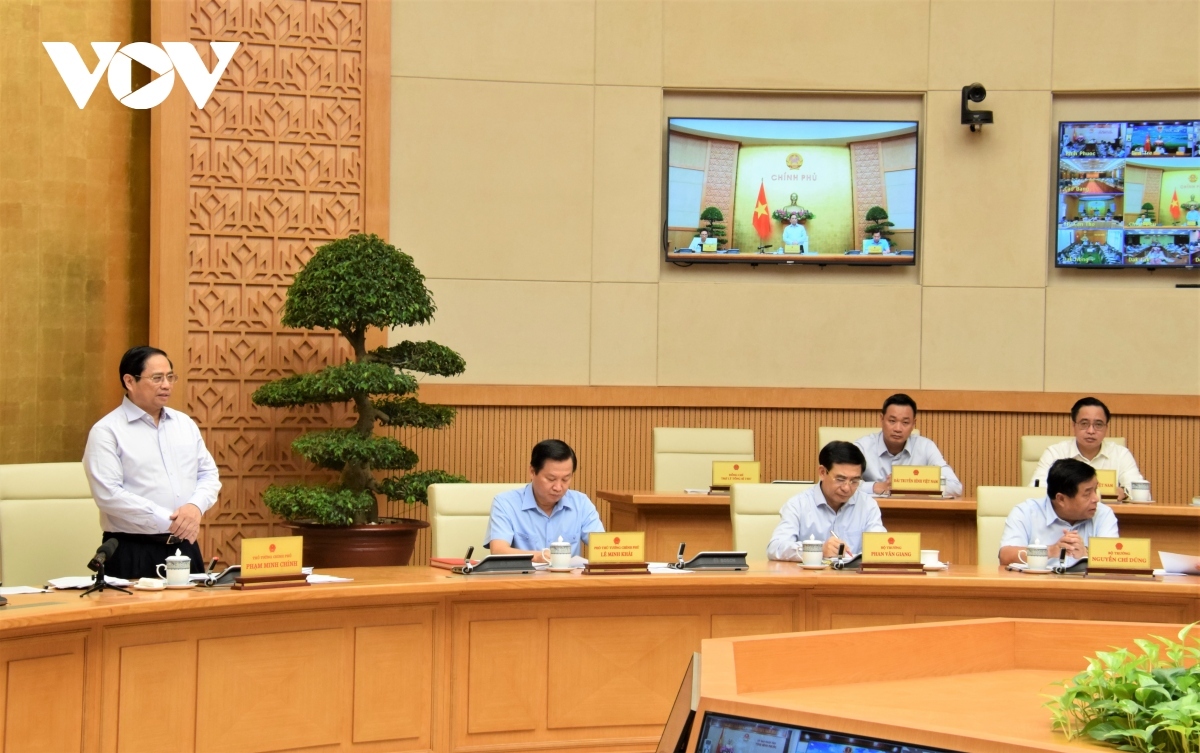 This comes as PM Chinh chaired the September regular cabinet meeting on October 1 with representatives from 63 provinces and cities nationwide.
Providing a report at the meeting, Minister of Planning and Investment Nguyen Chi Dung said that in the third quarter the nation reached a high growth rate of 3.67% over the same period from last year. The past nine months has seen a growth rate of 8.83%, the highest since 2011, thereby making Vietnam the nation with the highest growth rate in the region, recovering growth in three major economic sectors in the process, in which the trade and tourism industry saw the fastest recovery.
Throughout the reviewed period, the macro-economy remained stable with inflation being brought under control, thereby leading to the nine-month average CPI increasing by 2.73% with major balances being secured.
State budget revenue reached 94% of the estimate, an annual rise of 22%, while the total import-export turnover reached approximately US$559 billion, up 14.2% on-year, whilst the trade surplus stood at US$6.52 billion and the export of agricultural products hit nearly US$41 billion.
Furthermore, the COVID-19 pandemic has been competently contained nationwide, with the nation ranking fifth in the world in terms of COVID-19 vaccination coverage, thereby creating an important foundation for socio-economic recovery and development moving forward.
Most notably, social order and safety have been guaranteed, with a particular focus on combatting corruption and other negative issues.
Moreover, security and order have been stable, with foreign affairs being comprehensively promoted, along with the maintenance of national defence, security, independence, sovereignty, and territorial integrity.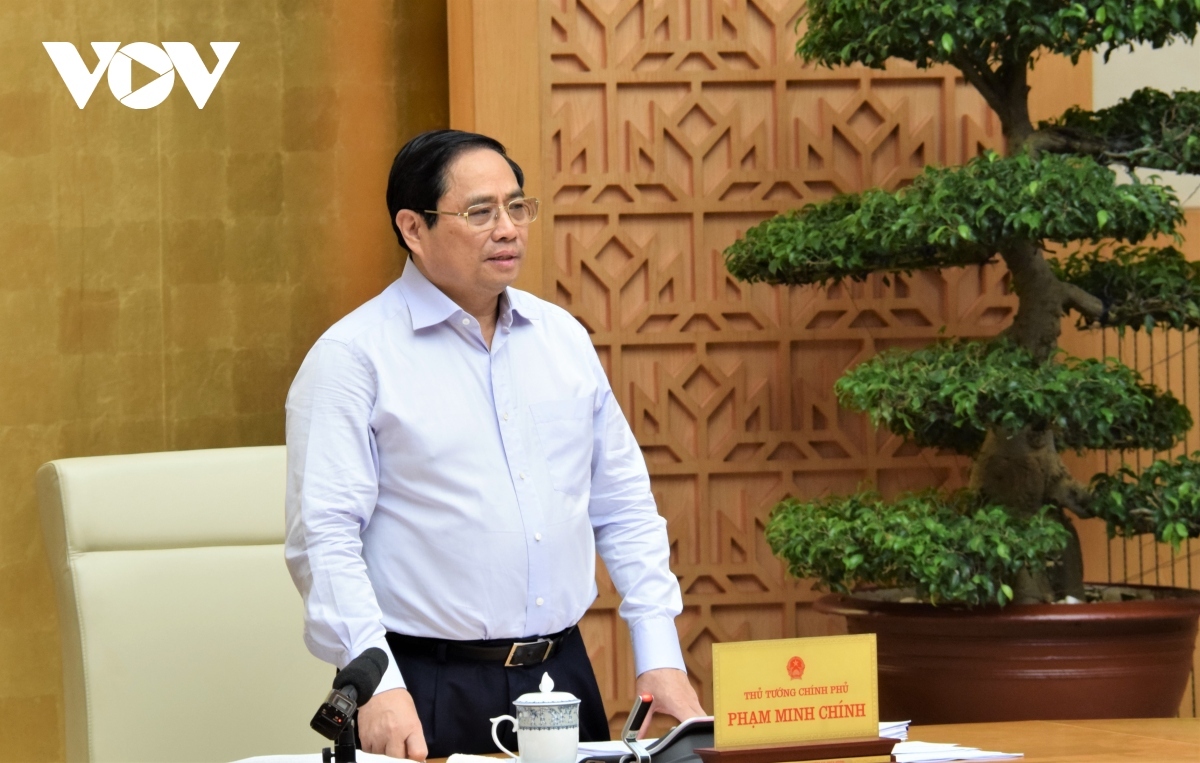 International organizations have positively assessed the local socio-economic situation and given optimistic forecasts about the country's economic growth rate this year and ahead to 2023, with figures suggesting that the country will among the highest in Southeast Asia.
In his speech at the meeting, the Government chief applauded the joint efforts made to overcome difficulties caused by Typhoon Noru in the central provinces, as well as the efforts to stabilise the macro-economy and control inflation to promote economic growth, ensure greater balances, and improve people's material and spiritual life.
To achieve these results, the PM pointed out various causes and lessons learned, in which it is essential to fully adhere to the Party and State guidelines and policies, as well as promptly institutionalise the Resolution of the 13th National Congress and other resolutions of the Party Central Committee and the National Assembly.
Concluding the meeting, the Cabinet leader emphasized the need to proactively provide timely and objective information on the socio-economic situation, consolidating trust, reinforcing solidarity, and creating social consensus towards achieving all the set targets for this year.