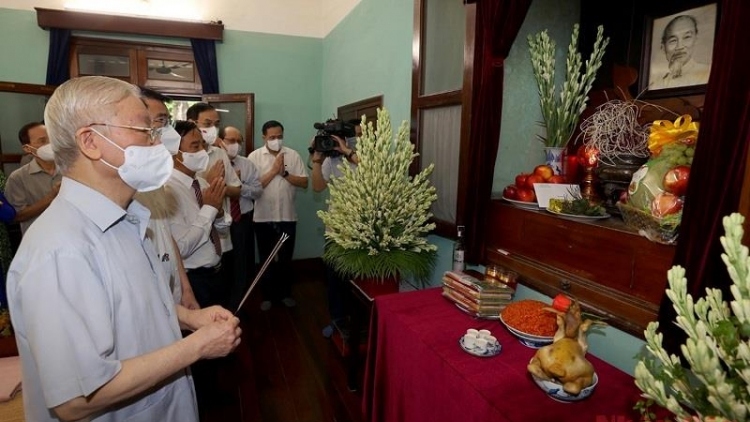 House 67 is the location where President Ho Chi Minh passed away and still holds many treasured items associated with his great life and career.
According to General Secretary Trong, President Ho Chi Minh's thought can be considered a system of ideological views that helped shape the Vietnamese revolution.
Furthermore, his morality is the morality of a true revolutionary figure who is thrifty, whilst having both integrity and impartiality. President Ho Chi Minh's ideology continues to emphasize the need to constantly improve the revolutionary morality to wipe out individualism, whilst continuing to fight corruption and negative phenomena in the current context.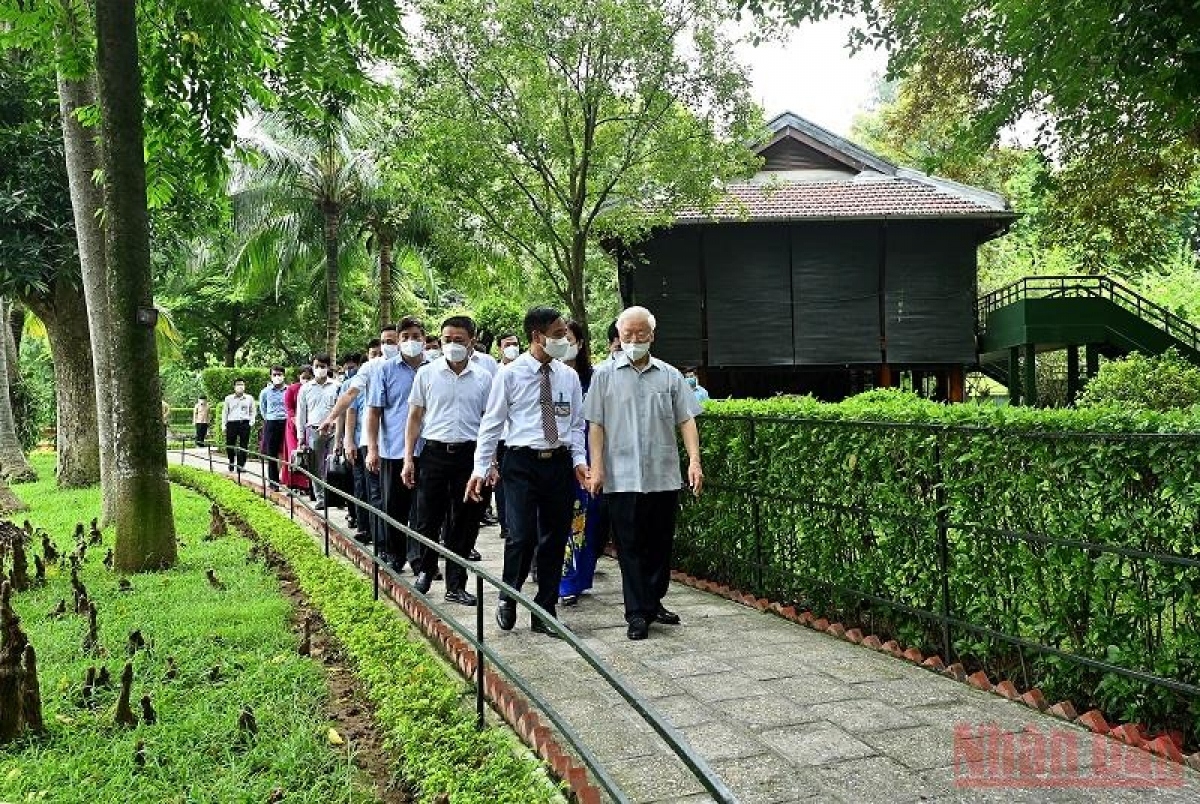 Showing profound gratitude to the late President who devoted his whole life to the cause of national liberation, the Party chief has requested that the Vietnamese people continue following his ideology, morality, and lifestyle, whilst joining hands to build a stronger and more prosperous nation.
He went on to praise the efforts of the relic site staff to introduce his thoughts, morality, and lifestyle to visitors.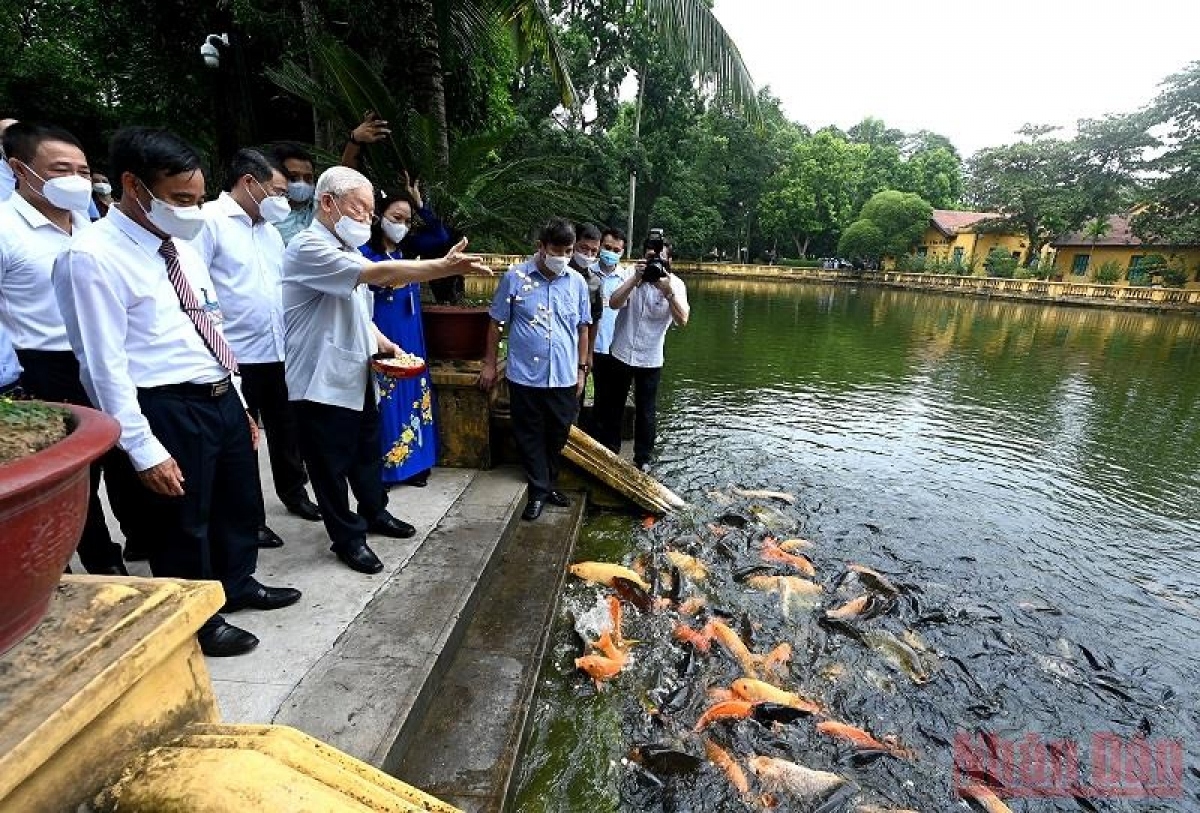 He therefore expressed hope that officials and employees working at the Ho Chi Minh relic site and the Presidential Palace clearly see their responsibility to work here to try and fully introduce the ideas, personality, career, and life of President Ho Chi Minh to local people and international friends when visiting the relic site.

House 67 is notable for being where President Ho Chi Minh lived, worked, and passed away. It also served as the venue for the Political Bureau's meetings during the fiercest years of the war for national independence.