NA's role in international arena highlighted
Monday, 19:30, 18/09/2023
The successful organisation of the 9th Global Conference of Young Parliamentarians in Hanoi on September 14-17 affirmed the important role of the Vietnamese National Assembly in the international arena, delegates to the event have said.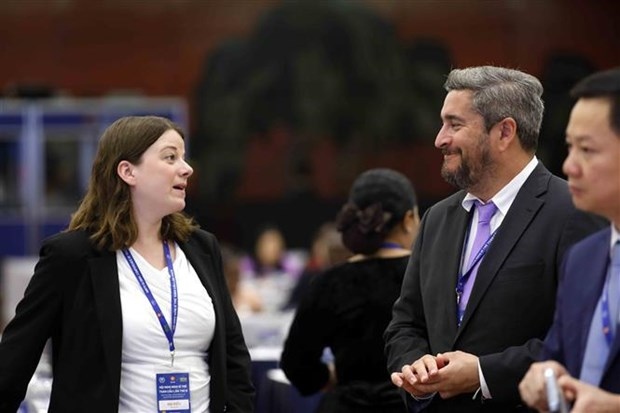 According to Cuban Ambassador to Vietnam Orlando Nicolas Hernandez Guillen, Vietnam has a proactive and important role to play in international parliamentary activities, contributing to the promotion of international relations.

The 9th conference of young MP was a great success, with the participation of 75 parliamentary delegations, which manifests the ability to convene and the significant role of the Vietnamese National Assembly in the international arena, he stressed.

Expressing his honour to attend the conference, Member of the Chamber of Representatives of Belgium Wouterr Vermeersch spoke highly of Vietnam's commitment to setting an example on pioneering in youth empowerment.

He added that the organisation of the event is practical to promoting solidarity among the young parliamentarians, while consolidating their influence through the exchange of development strategies in the time ahead.
Participants to the event also spoke highly of the significance of strengthening digital capacity for the young, and said they had a chance to share their experience in the field with young parliamentarians from more than 70 countries.

Member of Ireland's Parliament Denis Naughten described the conference as a useful platform where his delegation learnt a lot from international friends' experience in promoting digital transformation towards implementation of sustainable development goals.

Meanwhile, Nguyen Thanh Duong from the Vietnam Academy of Science and Technology's Institute for Tropical Technology said that the conference will contribute to promoting the role of Vietnamese youth in the world and helping them become global citizens.