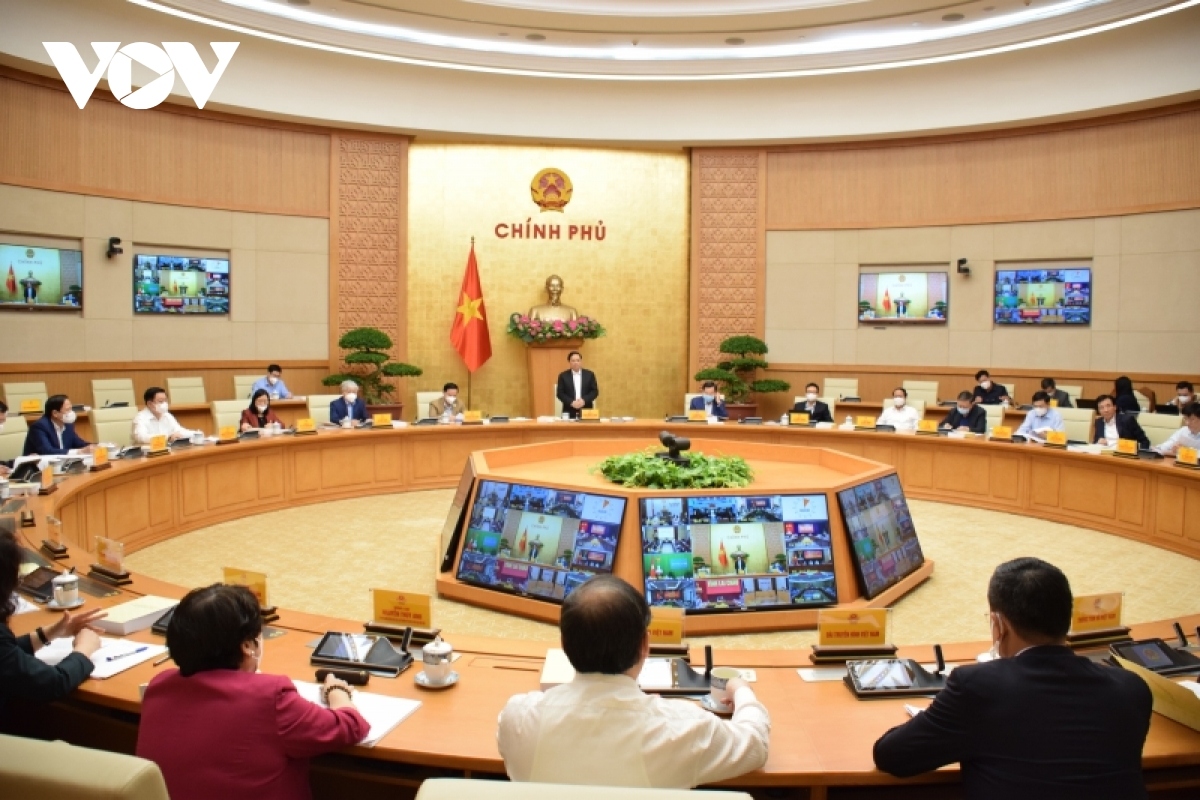 During an online meeting with the Steering Committees for COVID-19 Prevention and Control of 63 provinces and cities on October 17, the Government chief said that after more than 5 months since the fourth wave of COVID-19 outbreak that hit the nation, the pandemic has been basically contained nationwide.
The Government's Resolution 128, which took effect on October 11, marked a major change in Vietnamese anti-pandemic measures aimed at helping the country gradually return to a life in a new normal and live safely alongside the COVID-19 pandemic.
Currently, many provinces and cities have eased social distancing measures, gradually shifting to safe and flexible adaptation and effective control of the COVID-19 pandemic, he said.

This fourth pandemic wave coupled with the presence of new and dangerous variants of SARS-CoV-2,  has negatively affected the Vietnamese economy in various areas. The nation's GDP surged a mere 1.42% during the past nine months of this year, after suffering a fall of 6.17% in the third quarter compared to that of last year's same period.

Furthermore the unemployment rate in the third quarter of 2021 stood at 3.72%, and the underemployment rate in the working age was 4.39%, the highest since the first quarter of 2020.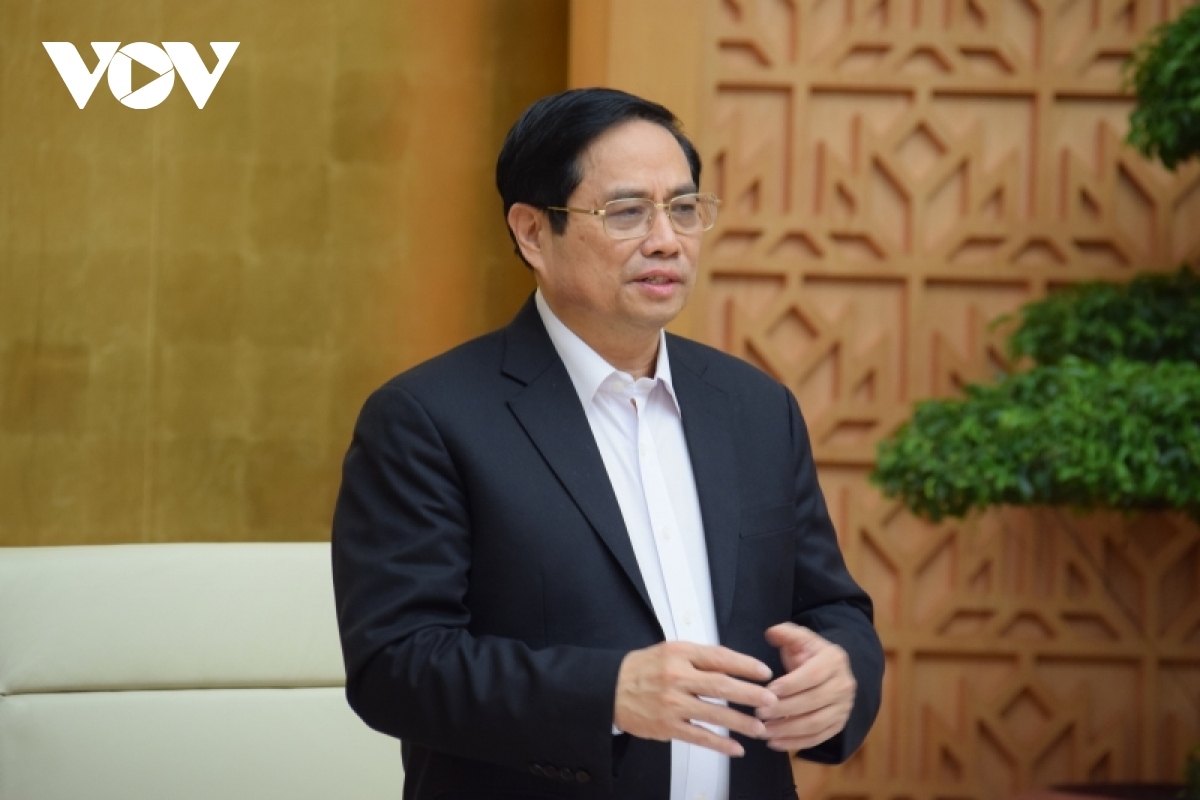 However, the pandemic has been gradually put under control thanks to the sustained efforts, solidarity and determination of the entire Party, people and army, especially in hotspots such as Ho Chi Minh City and the southern provinces of Binh Duong, Dong Nai and Long An, Chinh said.
The cabinet leader urged ministries, sectors and localities to continue doing well in forecasting and fully grasping the pandemic situation and developments, while finalizing a master programme on pandemic prevention and control and a programme on socio-economic recovery and development to effectively carry out the dual goal of pandemic prevention and control and socio-economic recovery and development.

It is imperative to pay greater attention to social welfare, restore the labour supply chain, maintain political stability and social order and safety, take proper measures to soon reopen schools in safe places. This should be done along with devising solutions to take care of orphaned children due to the pandemic, and accelerate vaccination, and provide better treatment for COVID-19 patients, he stressed.