German expert highlights significance of PM Chinh's France visit
Wednesday, 19:56, 03/11/2021
Gerhard Feldbauer, a German journalist and historian, has said that Prime Minister Pham Minh Chinh's visit to France from November 3 to 5 is significant to the relations between Vietnam and France, as well as the Association of Southeast Asian Nations (ASEAN) and the European Union (EU).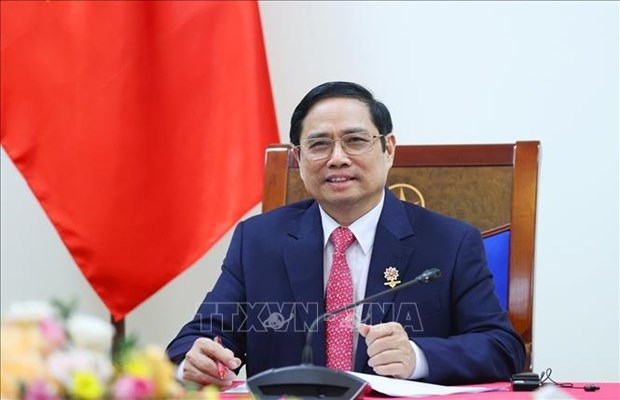 Vietnam and France signed a declaration on the bilateral strategic partnership in 2013, Feldbauer said in an interview granted to the Vietnam News Agency (VNA).

France has become a leading European partner of Vietnam, with two-way trade reaching nearly EUR6.35 billion (US$7.3 billion) last year. France is also Vietnam's second biggest European investor with more than 375 projects worth US$3.7 billion.

More than 2,500 Vietnamese doctors have completed their study in France and over 7,000 Vietnamese students are now in the European nation.

According to the expert, Chinh's trip to the UK and France following the recent tour of the European Parliament (EP) and a number of European countries by Chairman of the National Assembly Vuong Dinh Hue prove Vietnam as an example in contribution to peace, international cooperation across spheres on the basis of independence, self-reliance and equality.

Such events are significant to bilateral ties between Vietnam and the countries, as well as ASEAN and the EU, he stressed.

With its dynamism, contributions and influence, Vietnam has been regarded as a middle power in the region, and an attractive partner, regionally and internationally, especially for the UK and France, Feldbauer said.

Regarding the Germany-Vietnam ties, he believed that the relations will continue to develop in the time ahead.

He also said international organisations have applauded Vietnam for its efforts to create a favourable business climate.