DPRK Cabinet Premier congratulates newly-elected Vietnamese PM
Thursday, 00:13, 29/07/2021
Premier of the Cabinet of the Democratic People's Republic of Korea (DPRK) Kim Tok Hun on July 27 sent a message of congratulations to Pham Minh Chinh on his election as the Prime Minister of Vietnam.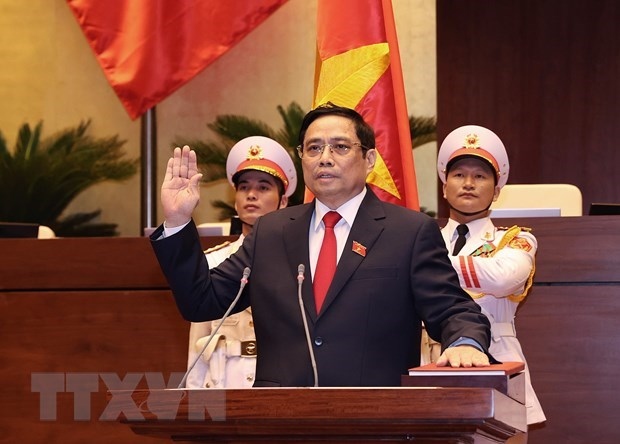 Chinh was re-elected as the Prime Minister for the 2021-2026 tenure on July 26 during the first session of the 15th National Assembly in Hanoi.

A resolution on the election was endorsed by all 479 deputies present at the sitting, or 95.99 percent of the total number of lawmakers. The document took effect right after it was approved by the legislature.

Chinh, born on December 10, 1958, is a member of the Party Central Committee in the 11th, 12th and 13th tenures, a Politburo member in the 12th and 13th tenures and a National Assembly deputy in the 14th and 15th tenure. He has served as the Prime Minister since April this year.