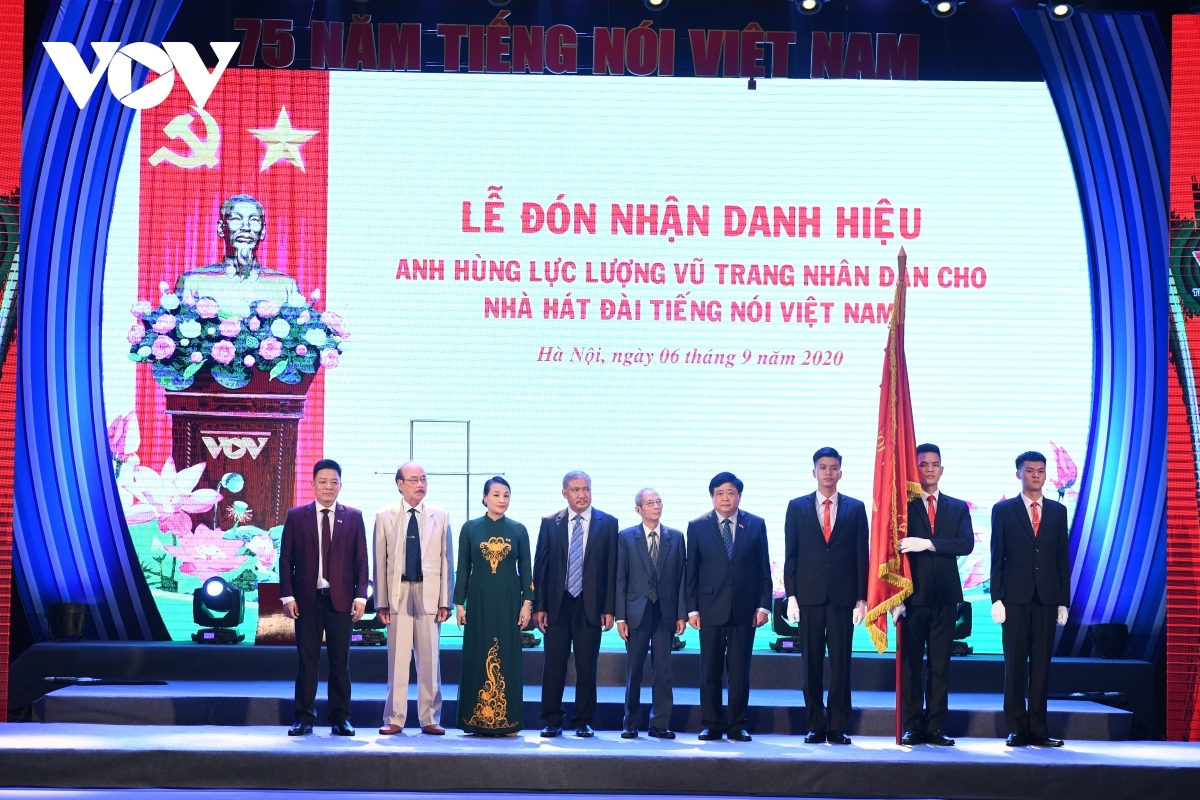 On behalf of the Party and State, Prime Minister Nguyen Xuan Phuc presented the State President's Labour Order, to the VOV leadership, recognizing the national radio's enormous contributions to national construction and development over the years.
The PM also awarded the title Hero of People's Armed Forces to VOV's Theatre for its outstanding achievements in the past resistance war against US aggressors.
He also presented the Independence Order, first class, to VOV News and Current Affairs channel (VOV1) and the Labour Order, first class, to VOV International (VOV5).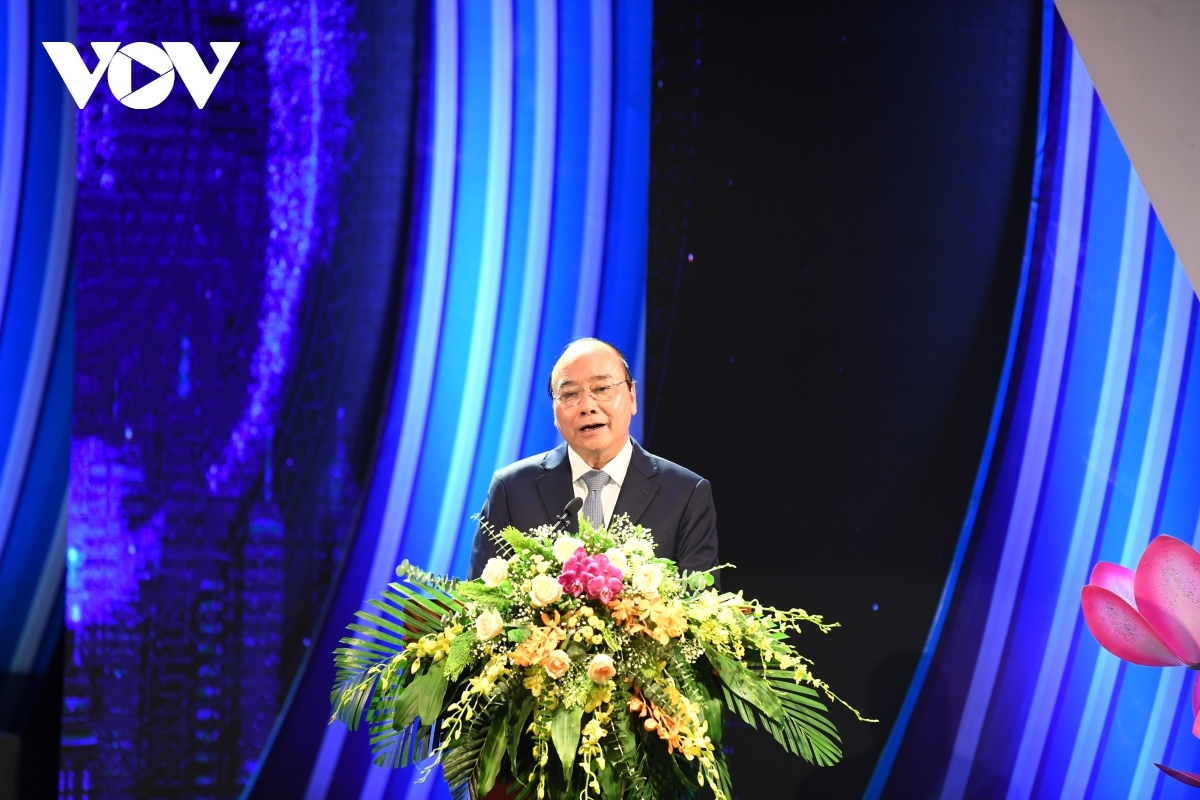 Addressing the ceremony, PM Nguyen Xuan Phuc singled out VOV, its leadership and staff, who he described as pioneer fighters on the ideological and cultural front, for their significant contributions to the country's cause of construction and development.
He emphasized that VOV has affirmed its role as an important mouthpiece of the country.
"It is the Voice of Vietnam that has created and promoted the strength of great unity, helping us win the past wars for national independence and reunification, as well as victory in the cause of national construction and defense," Phuc noted.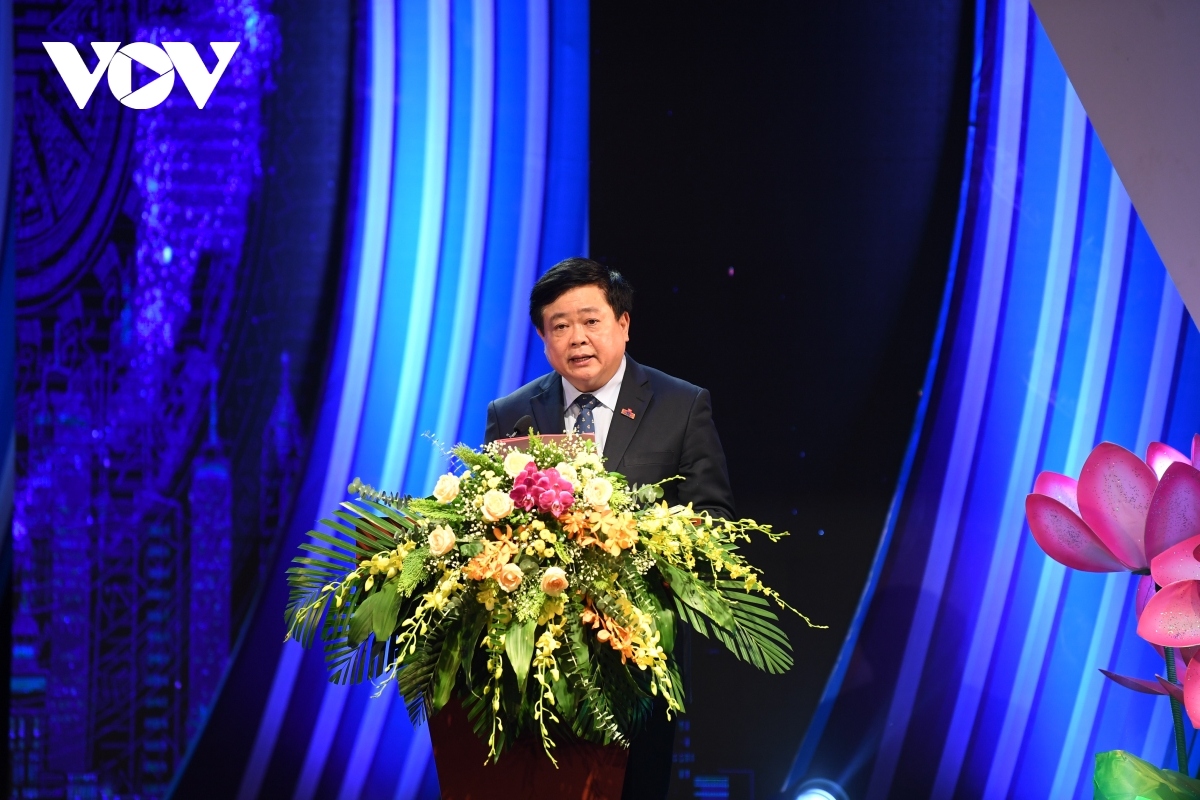 In his response, VOV President Nguyen The Ky voiced the radio's commitment to maintaining its position as "a leading, important press agency of the Party and State, a friendship bridge between Vietnam and international friends, and a trustworthy forum of the people," contributing to national development in all times.
He said VOV has been modernizing its broadcasting and programming technologies to become a leading multimedia media group in Vietnam, while promoting cooperation with international media groups.
Over the past 75 years, VOV has grown into a multimedia group comprised of four media platforms, namely radio, television, print paper and online paper. It now has eight radio channels, including a channel (VOV5) broadcasting programmes in 13 foreign languages and a channel (VOV4) broadcasting in 13 ethnic languages.
The national radio broadcaster also has 17 TV channels, two online papers, one print paper, and systems of six domestic bureaus and 13 representative bureaus overseas. In addition, it owns a theatre and two broadcasting colleges.
On this occasion, VOV introduced its new logo and brand identity.