PM requests priority to macro-economic stability amid global complications
Wednesday, 10:30, 03/08/2022
VOV.VN - Prime Minister Pham Minh Chinh on August 3 asked ministries, sectors, and localities to make maintaining the country's macro-economic stability over the coming months the top priority in order to lessen the impact of global complications negatively affecting the national economy.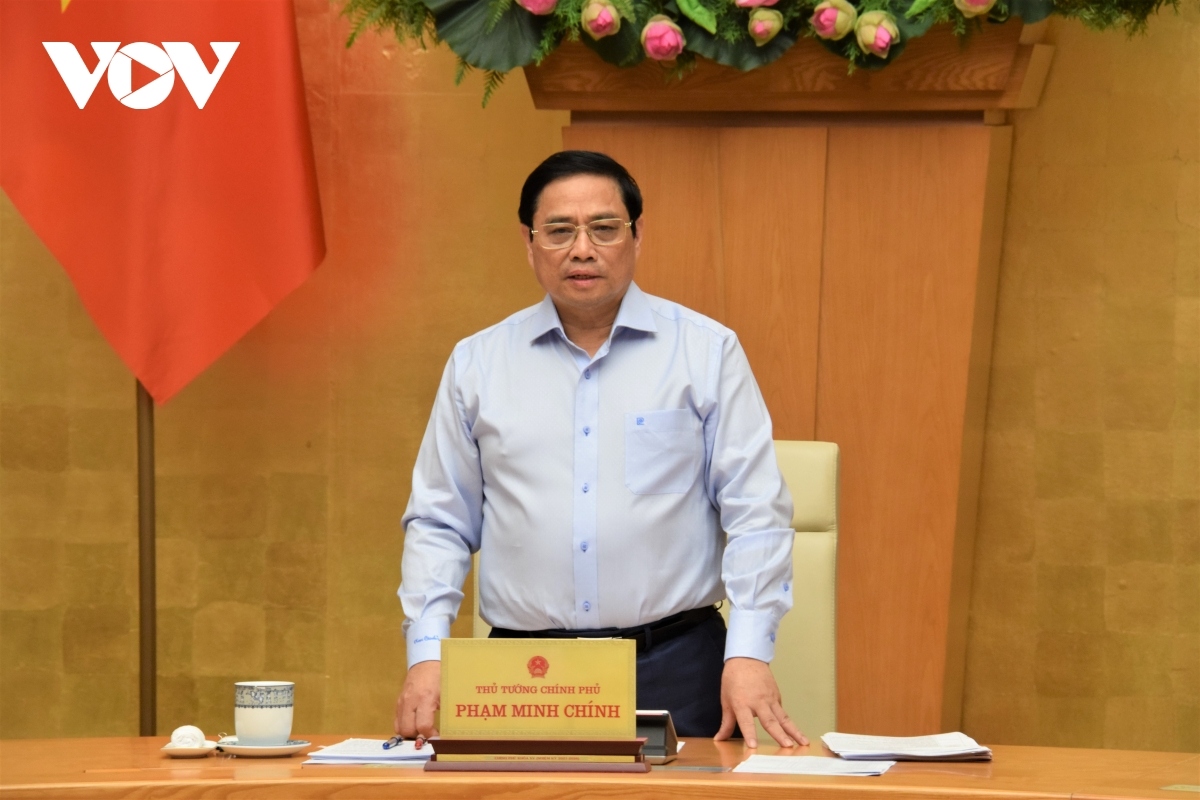 Addressing a regular monthly cabinet meeting for July in Hanoi, PM Chinh stressed that since the beginning of this year the country has been on the right track as it recovers from the COVID-19 pandemic and global economic shocks.
The national economy expanded by 7.72% during the second quarter compared to 5.05% recorded in the first quarter of the year. Five major balances of the economy, namely revenue-expenditure, export-import, food-foodstuff, energy, and labour were all guaranteed. National defence and security, political stability, social order, and safety were successfully maintained, while international integration and foreign affairs were promoted.
However, the Government leader warned that the national economy continues to face pressure and inflation risks, along with a slow pace of public investment disbursement and the implementation of recovery programmes.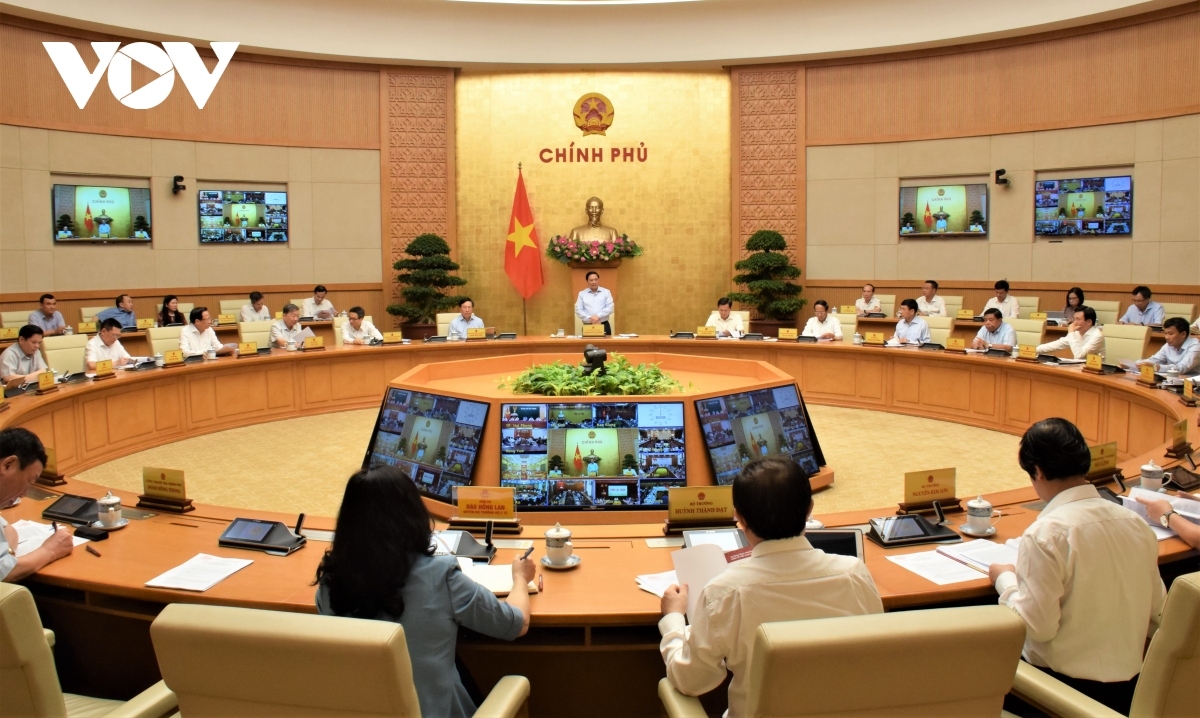 According to the PM, the world is in the process of evolving in a complicated manner which will strongly affect the global economy as well as each country. This can be seen as strategic competition between major powers has increased and the Russia-Ukraine conflict has yet to come to an end and will be difficult to predict.
Anticipating such challenges, the PM said Vietnam has no choice but to stabilise the macro-economy, control inflation, promote growth, and ensure major balances for the economy.
It is therefore imperative to stabilise market prices, maintain political stability and social order and safety, as well as strive to improve people's material and spiritual lives, he said.
He requested that relevant ministries, sectors, and localities keep a close watch on market fluctuations which occur in order to both timely and effectively come up with solutions. In addition, he requested that they enhance grassroots-level health capacity and strengthen discipline in the administrative system.
He also asked them to come up with viable solutions to promote business production, generate employment, and focus on accelerating disbursement of investment capital which is currently occurring at a slow pace.