PM orders speeding up COVID-19 vaccinations
Wednesday, 16:12, 24/02/2021
VOV.VN - Prime Minister Nguyen Xuan Phuc asked the Ministry of Health, relevant agencies, and localities on February 24 to ramp up the pace of the nation's COVID-19 vaccination scheme in an effort to ensure that local people are given protection against the virus.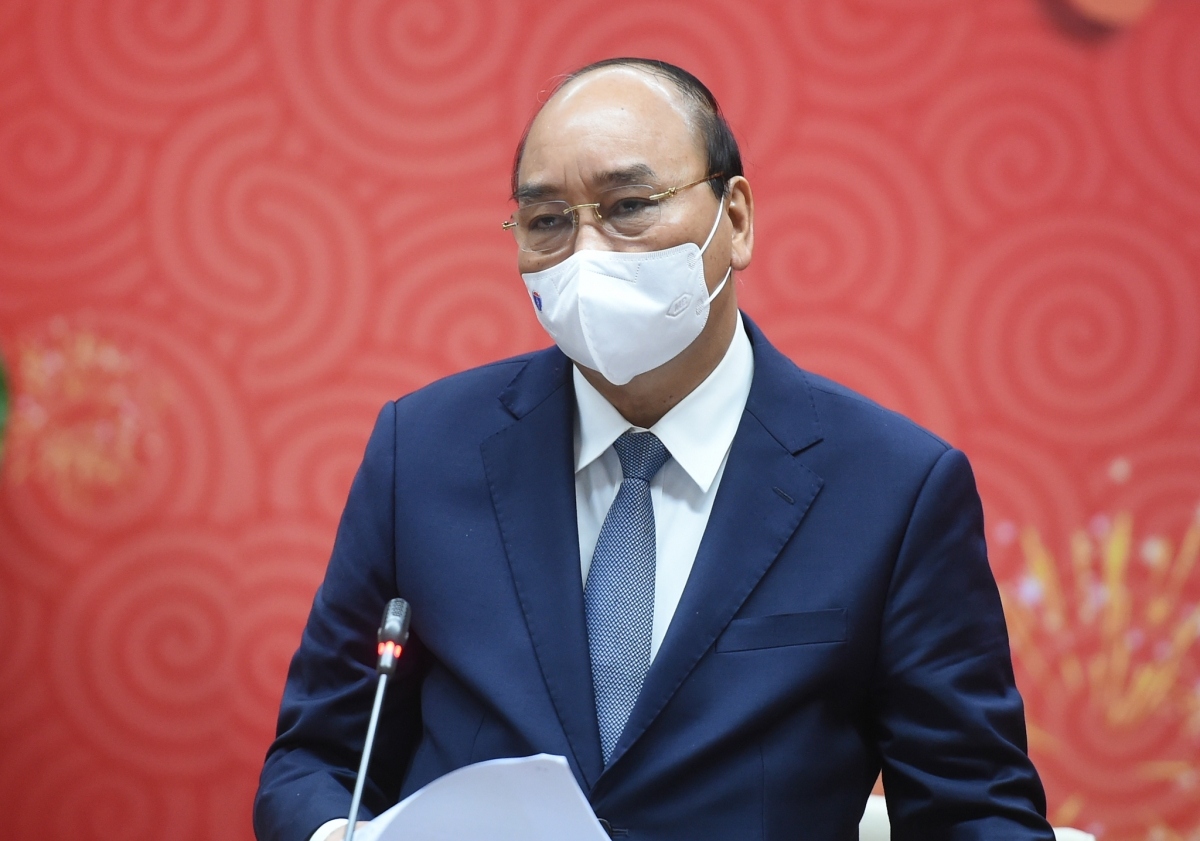 The initial batch of AstraZeneca's COVID-19 vaccine, numbering more than 117,000 doses, arrived in the country on February 24. They are part of the 204,000 doses of the AstraZeneca vaccine which the Ministry of Health has urgently imported in order to vaccinate priority groups made up of people on the frontline in the fight against COVID-19.
Vietnam has inked a deal with AstraZeneca in order to purchase 30 million doses of its vaccine during the first quarter of 2021. In addition, it has also reached an agreement with COVAX, a facility co-led by the World Health Organization (WHO), GAVI, and the Coalition for Epidemic Preparedness Innovations (CEPI), to receive a further 30 million doses of the AstraZeneca vaccine later this year.
"Our strategy is to vaccinate approximately 100 million Vietnamese people," PM Phuc told permanent members of the Cabinet during a meeting held in Hanoi on February 24.
Due to limited supplies at the moment, the PM stated that priority will be given to frontline healthcare workers, followed by border guards, soldiers, and policemen stationed at quarantine facilities, along with those on-duty in areas impacted by COVID-19.
When the country welcomes further shipments and supplies begin to increase, additional groups of people will also be vaccinated, he said. Indeed, following the Cabinet meeting the Government will soon release a resolution detailing which groups will receive the vaccine.
PM Phuc used the occasion to praise localities for their all-out efforts in keeping the latest COVID-19 outbreaks in check, adding that vaccinations are key to reducing infection numbers, although residents must remain highly vigilant by strictly abiding by recommendations made by the Ministry of Health.
The SARS-CoV-2 virus spread to 13 cities and provinces nationwide since recurring late last month. As many as 811 infections have so far been confirmed, including 627 cases in Hai Duong, the epicentre of the fresh outbreak, according to statistics updated at 06.00 a.m. on February 24.
At present, the outbreak has been brought under control, with few cases sporadically being recorded across one or two localities.