PM assures EU businesses of Vietnam's COVID-19 prevention measures
Friday, 10:50, 10/09/2021
VOV.VN - The Vietnamese Government is willing to create favourable conditions and accompany EU firms in order to invest and do business in the country, says Prime Minister Pham Minh Chinh.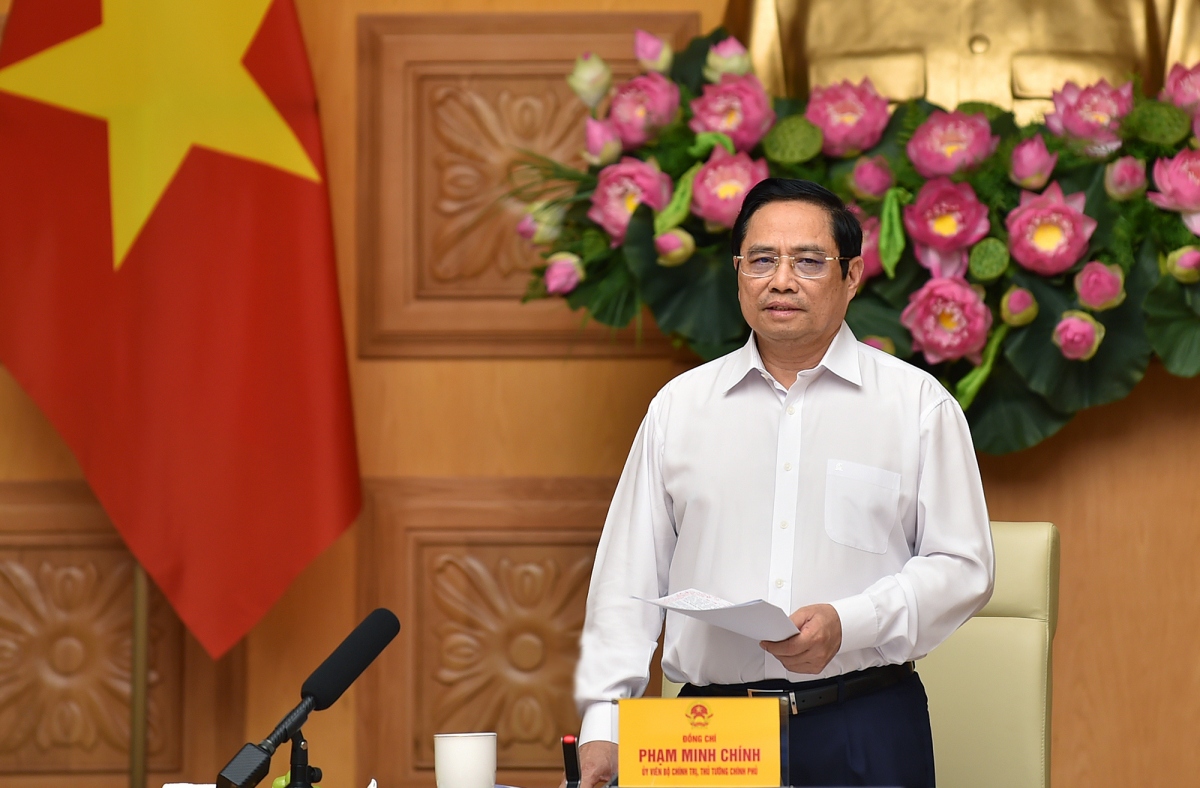 PM Chinh made these commitments on September 9 in Hanoi while receiving the Head of the EU Delegation to Vietnam, Ambassadors of EU countries, the European Chamber of Commerce (Eurocham), and a number of European businesses operating in the nation.
"We encourage and expect EU countries to support and create favourable conditions for Vietnamese businesses to invest in the areas of our needs and your strengths," said PM Chinh.
He also expressed the Vietnamese desire to maintain long-term and mutually beneficial co-operation in trade and investment with the bloc.
The PM went on to share some of the difficulties faced by foreign businesses, including those from the EU, amid the complicated development of the COVID-19 pandemic in Vietnam, adding "your success is that of Vietnam, and your loss is also that of Vietnam."
Noting that the difficulties are temporary, PM Chinh said the Vietnamese Government is moving to adopt a range of solutions aimed at gradually controlling and repelling the pandemic. So far, it has successfully established a special working group that is capable of dealing with business problems and difficulties, along with issuing a resolution in early September to assist firms negatively affected by COVID-19. Simultaneously, it has also directed the formulation of an economic recovery plan in order to safely adapt to the pandemic both in the short- and long terms.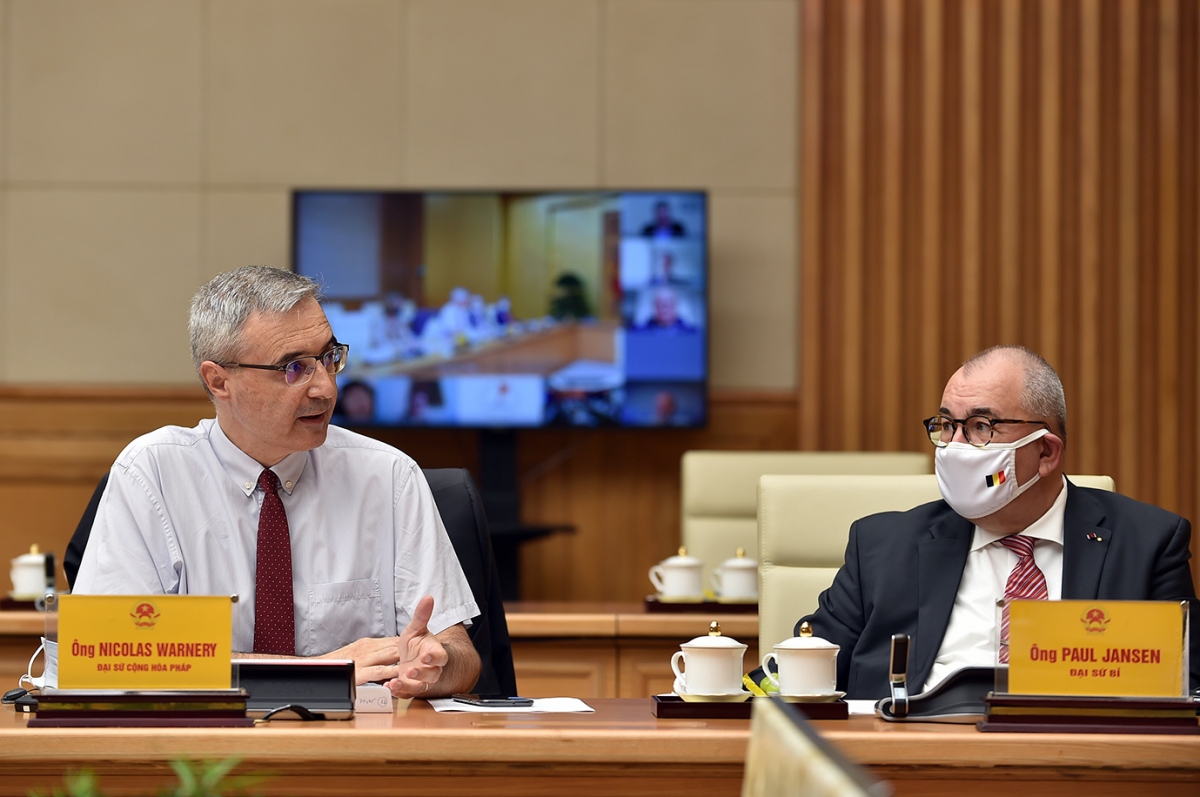 EU diplomats and business CEOs in attendance agreed with the PM's assessment that COVID-19 prevention and control remains unprecedented and requires appropriate measures. They also highly appreciated the measures that the country has adopted but suggested the implementation of policies should be more flexible and efficient to swiftly handle problems that may arise, especially at a grassroots-level.
Answering questions raised by the ambassadors and business CEOs, PM Chinh stressed the necessity of maintaining production, supply chains, and the circulation of goods, while ensuring pandemic prevention to keep the economy going. Moving forward, he said Vietnam will promote the development of the pharmaceutical industry and strive to strengthen the healthcare sector's capacity in order to better protect people's health.
He went on to tell his guests that Vietnam is currently offering free vaccination to its people and foreign citizens, including those working at industrial parks, export processing zones, and high-tech parks.
The Government leader suggested that the ambassadors and business executives continue to lobby their governments to provide the country with additional vaccines, and transfer vaccine and drug production technology.
Emphasising the viewpoint of benefit harmonising and risk sharing, he affirmed that the Vietnamese Government will continue to hold dialogues with EU businesses and stay ready to meet their requests within its capacity.
In response, EU ambassadors and businesses expressed their sympathy and stated that the Vietnamese market remains an attractive investment destination with strong development potential. They also expressed their desire to continue promoting and further developing long-term investment and business activities in the country.