Notorious corruption cases to be strictly handled in 2023, says senior Party official
Wednesday, 16:38, 04/01/2023
VOV.VN - A senior Party official has requested that the Party's Central Commission for Internal Affairs make timely recommendations in order to help the Party strictly handle notorious corruption cases in 2023.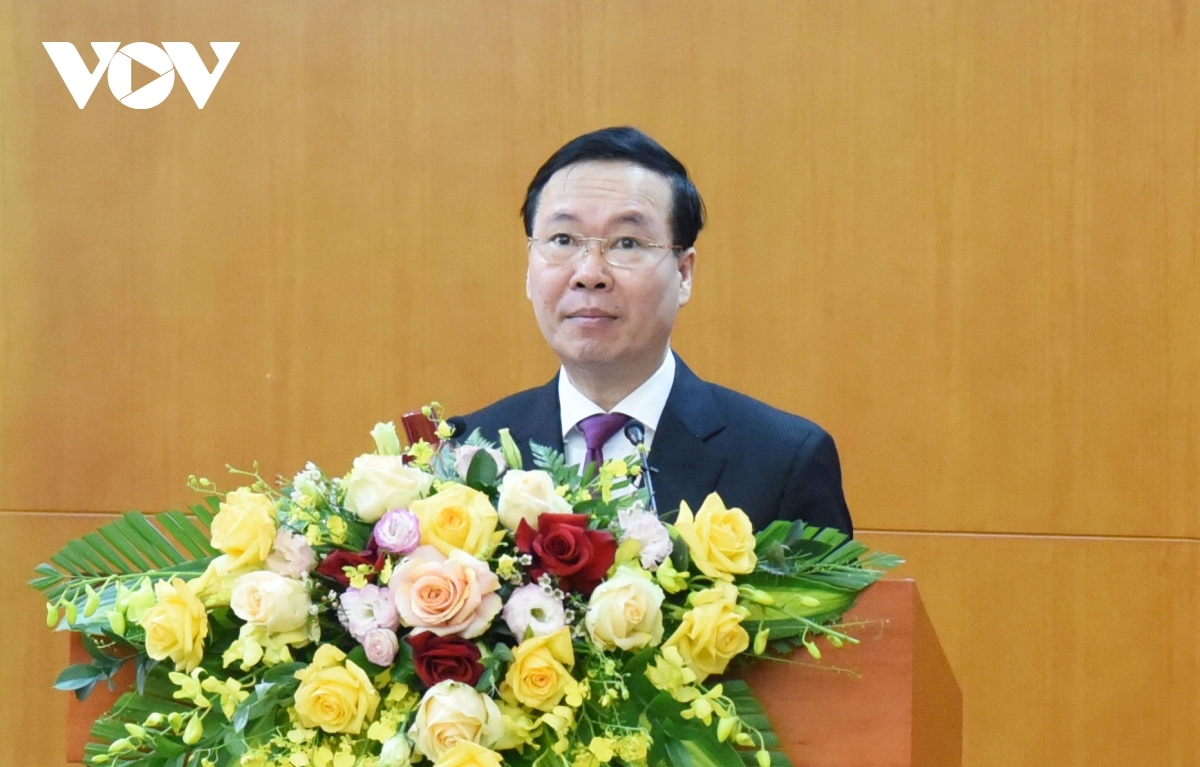 Addressing a year-end review meeting of the commission held in Hanoi on January 4, Vo Van Thuong, Politburo member and permanent member of the Party Central Committee's Secretariat, acknowledged the Party's internal affairs sector had fulfilled its assigned task of examining and making important recommendations regarding judicial reform and the ongoing fight against corruption.
The Party's internal affairs sector has actively given advice to Party committees at all levels as part of efforts to discover and handle corruption cases, thereby making a breakthrough in this regard, he said.
According to the official, the recent establishment of the municipal and provincial Steering Committees for Anti-corruption indicates that the Party has strong determination to combat corruption, affirming that this policy is consistent with practical requirements and creating consensus among cadres, Party members, and people.
In the year ahead he said the sector should recommend effectively implementing Resolution 27 of the Party Central Committee on building and perfecting the law-governed socialist state in the new period, as well as the Politburo's regulations on power control in order to prevent corruption and negativity.
The Central Commission for Internal Affairs should therefore seek to work closely alongside competent agencies in a bid to make recommendations to help the Party strictly handle notorious corruption cases under the direction of the General Secretary, meaning there will be no 'no-go zone' in corruption prevention.
Priority will be given to speeding up the investigation and final handling of notorious cases related to Viet A Company, the Consular Department of the Ministry of Foreign Affairs, FLC Group, Tan Hoang Minh, AIC, and Van Thinh Phat, said Thuong.
Simultaneously he requested a breakthrough to be made in the corruption fight at a grassroots level, with a specific focus on effectively handling and preventing harassment and trouble for people and businesses.
He also underlined the necessity of inspecting and supervising sensitive areas prone to corruption and negativity, as well as promptly detecting and reminding cadres and Party members to avoid violations of any kind.