More efforts needed to stimulate economic recovery, says top Party leader
Wednesday, 17:13, 05/01/2022
VOV.VN - The Government should make a greater effort to effectively implement its post-pandemic socio-economic recovery programme, along with strictly controlling inflation and maintaining macroeconomic stability, says Party General Secretary Nguyen Phu Trong.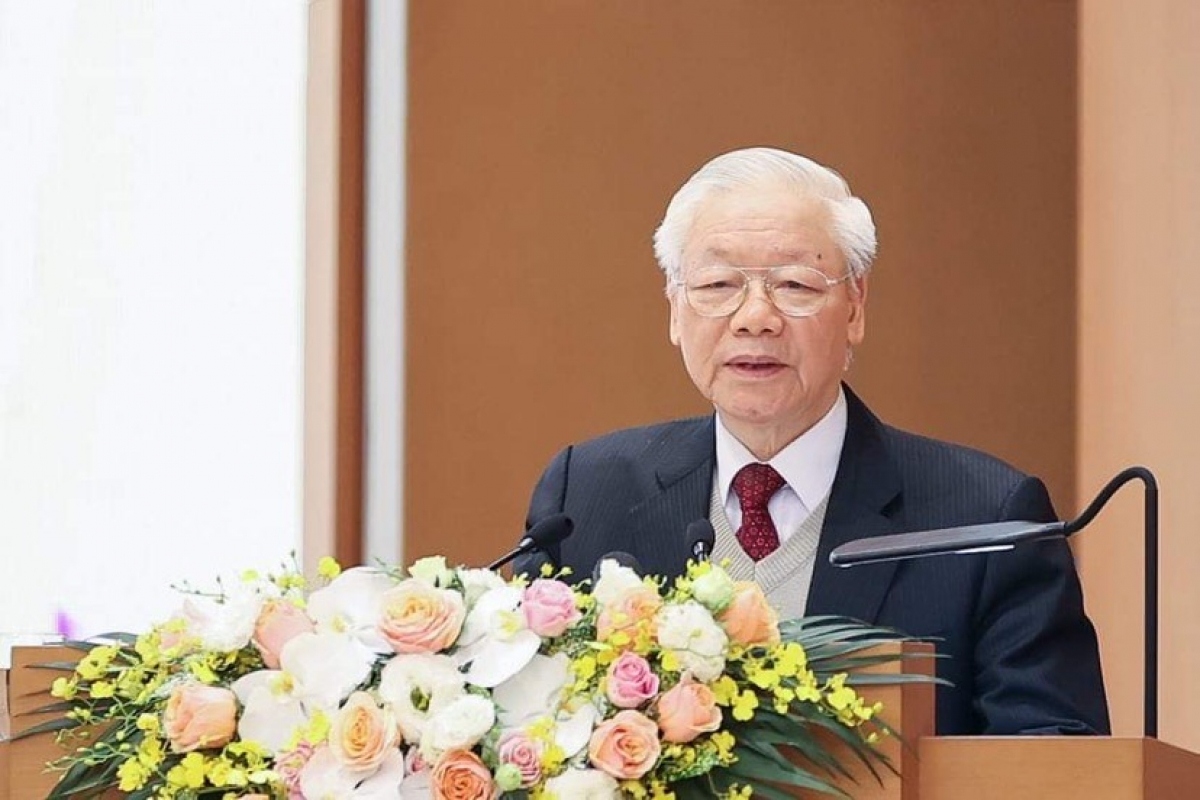 General Secretary Trong made the request at a conference held physically and virtually on January 5 between the Government and all 63 cities and provinces to discuss implementing socio-economic development tasks for 2022.  
He acknowledged the Government's COVID-19 prevention and control measures, including the timely adoption of the 'living safely with COVID' strategy, in order to cushion the impact of the pandemic on business production and people's livelihoods.
Thanks to these measures put in place, he noted that the country has restored production and supply chains; businesses gained support to maintain production; and venerable people received aid to overcome difficulties.
By the end of 2021, Vietnam managed to secure positive economic growth of 2.58%, sustain low inflation of less than 2%, and produce a trade surplus of US$4 billion.
The Party leader particularly singled out the Government for its successful vaccine diplomacy strategy, assessing that starting from a place of low vaccination coverage, Vietnam emerged as one of the six countries with the highest vaccination rate in the world.  
"Such encouraging results helped consolidate and build up people's trust in the Party, State and our socialist regime," stressed General Secretary Trong.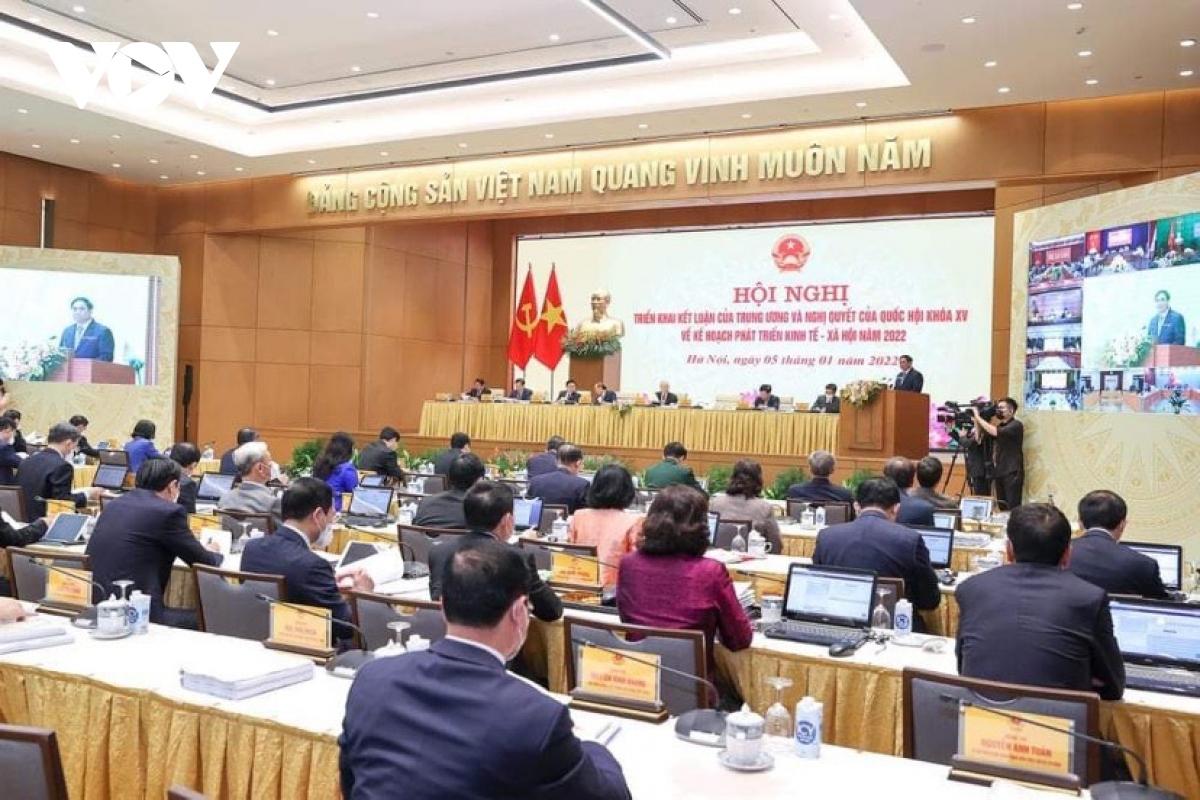 He was frank in pointing out a number of economic shortcomings, stating that the financial - monetary market incurs potential risks, economic growth remains low, while business production in several areas, including tourism and services, has faced difficulties. Indeed, these challenges have resulted in many businesses suspending operations or going bankrupt. 
He therefore asked that the Government closely monitor COVID-19 developments both locally and globally, especially the emergence of new virus strains, to come up with appropriate response plans. 
"Priority should be given to implementing the overall comprehensive pandemic prevention and control programme that has been issued for early safe and flexible adaptation, and effective control of COVID-19," said the party chief.
He also requested the Government step up the ongoing vaccination campaign, ensure enough vaccines, drugs, biological products, and medical equipment, and improve the capacity of grassroots-level medical facilities.
The Party leader called for more efforts to effectively implement the national socio-economic recovery programme, thereby ensuring the macro-economy and major balances of the economy, along with promoting digital transformation and responding to climate change.
In addition to harmonising cultural development on a par with socio-economic development, the General Secretary requested the hastening of the Party building and rectification drive, in order to build a strong, pure State apparatus.
"The corruption fight must be accelerated to bring to justice notorious graft cases of great public concern," said General Secretary Trong.
He also revealed that the Steering Committee on Corruption Prevention and Control will convene a meeting next week to demonstrate the continuation of the fight, despite the pandemic.