Local vaccine manufacturing must be accelerated, says PM
Monday, 16:32, 07/06/2021
VOV.VN - Prime Minister Pham Minh Chinh requested on June 7 that the Ministry of Health, the Ministry of Science and Technology, and other relevant agencies create the best possible conditions to boost the research and production of domestically-made COVID-19 vaccines.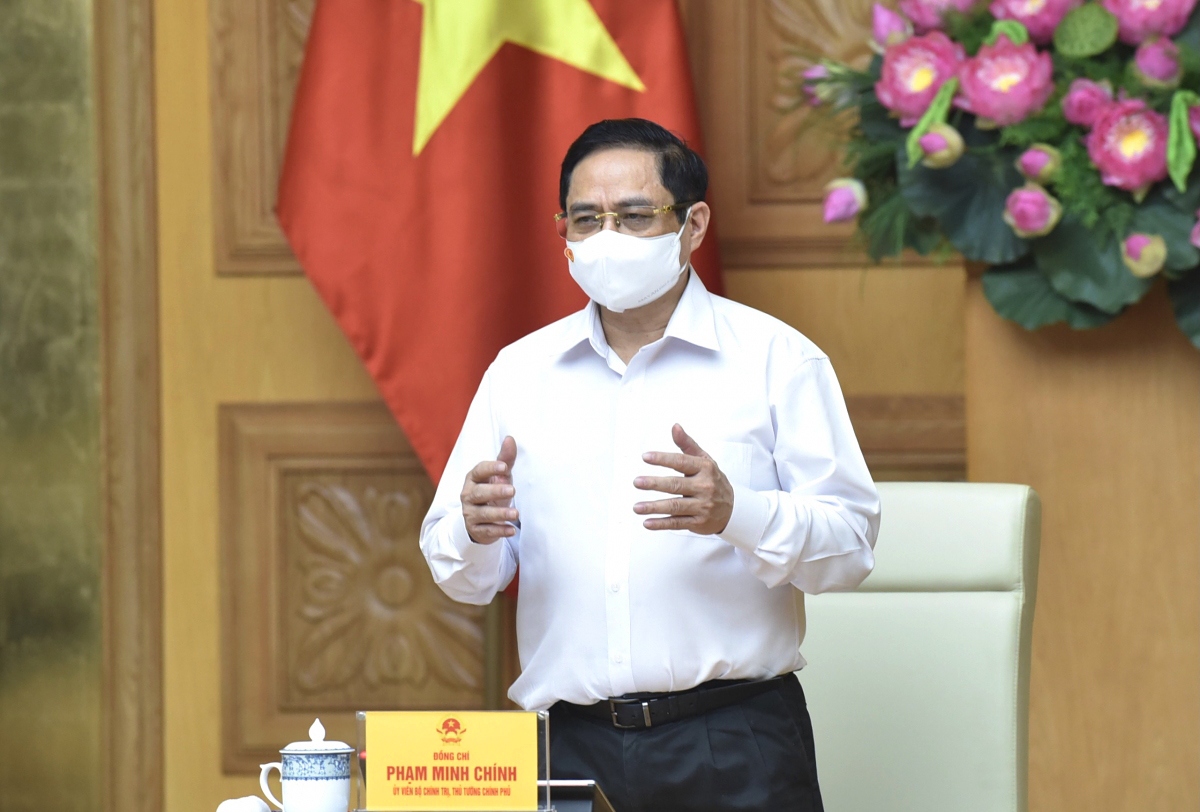 Addressing a meeting with local vaccine manufacturers, PM Chinh affirmed that protecting the health of local citizens is the main priority, and Vietnam should have sufficient COVID-19 vaccines to inoculate 75 million people this year. 
He noted that that due to COVID-19 vaccines in short supply globally, more focus must be on local production.
The research, technology transfer, and production of local COVID-19 vaccines are key strategic requirements, and all of these steps are necessary in order to secure sufficient vaccines which can immunise people and save money, said the PM.
According to the Government leader, vaccines have a strategic, decisive, and long-term part to play in epidemic prevention, particularly with regard to control of COVID-19, therefore it is a necessity for the vaccine strategy to be successfully implemented.
He went on to request that relevant ministries and agencies move to swiftly remove difficulties, including legal frameworks and financial sources for research, technology transfer, and production of COVID-19 vaccines, to ensure that the country will have its own vaccines specifically for domestic use.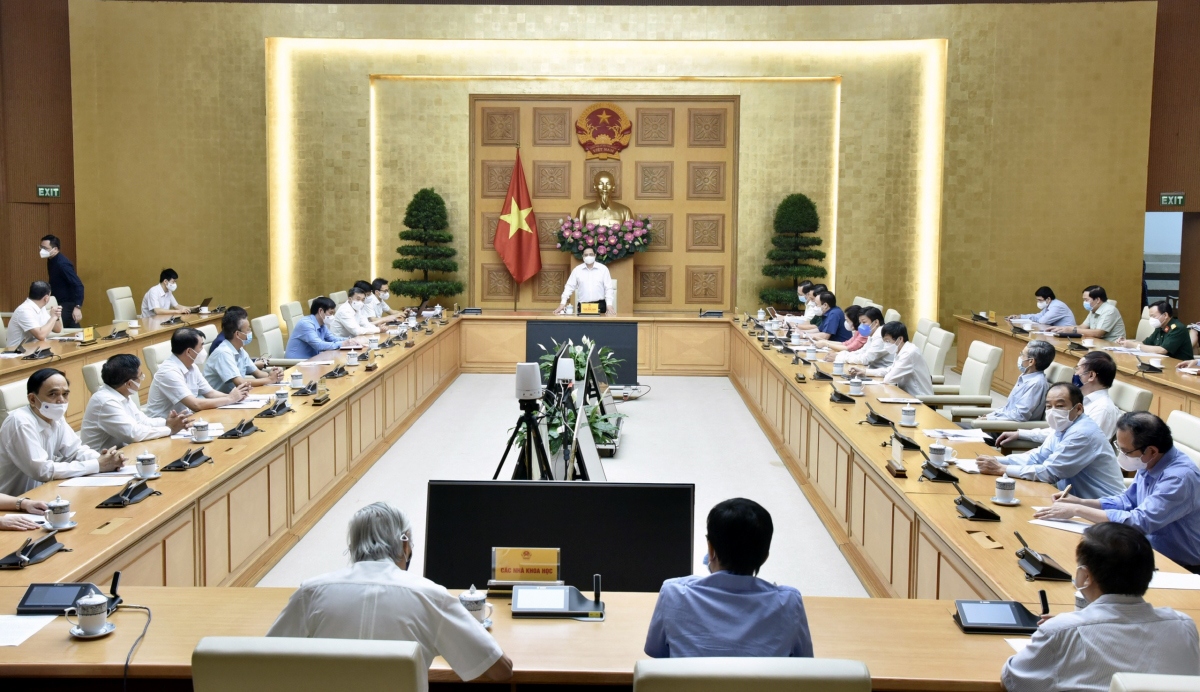 The Ministry of Health reported that two local COVID-19 vaccine manufacturers, Nanogen Pharmaceutical Biotechnology Joint Stock Company and Nha Trang Institute of Vaccines and Medical Biologicals, are carrying out clinical trials for their vaccines Nano Covax and Covivac. They are both anticipated to manufacture between 30 million and 40 million doses annually, with their capacity rising in the event that more investment is made.
Meanwhile, two other domestic firms are in the process of negotiating on technology transfer with foreign partners in a bid to produce between 200 million and 300 million doses of COVID-19 vaccines per year.  
Representatives of Nanogen Pharmaceutical Biotechnology Joint Stock Company said the Medical Military Academy is recruiting volunteers for the third phase of the Nano Covax vaccine clinical trial. The previous two phases also show the vaccine has successfully produced antibodies against the SARS-CoV-2 virus, whilst it has also proved to be effective against mutated strains originating from the UK and South Africa.
During the third phase of trials, scientists will evaluate the effectiveness of the vaccine against the variant B.1.617.2 which was first identified in India.
The third phase is scheduled to be complete in September and the vaccine is likely to be approved by the Ministry of Health for emergency use in Vietnam, depending on the results of how well it goes, along with developments relating to the spread of the pandemic.