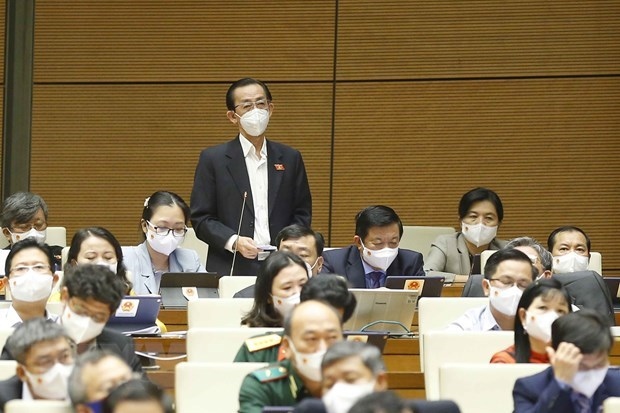 According to Minister of Finance Ho Duc Phoc, observance of disciplines and regulations is the key in fighting wastefulness, hence great attention was paid to inspection work.

Last year, more than 6,000 administrative and over 181,000 specialised inspections were conducted, through which violations involving more than VND86 trillion (US$3.74 billion) and over 6,000 hectares of land were discovered. Inspectors proposed the punishment on more than 2,000 collectives and 485 individuals, and transferred 12 violation cases to investigation agency, he said.

According to Phoc, in 2020, 15 laws, over 157,000 circulars and 39 Prime Minister's decisions were amended. In the first six months of 2021, 17 decrees and 9 projects were issued by the Government, together with 50 circulars of ministries and sectors, thus fixing loopholes in legal regulations that cause wastefulness.

Also as part of efforts to promote thrift practice, 16 administrative units at district level and 456 at communal level were reduced.

The Ministry of Finance itself merged many tax and treasury sub-branches, he said, adding that the ministry saved VND55 billion in spending in the first half of this year.

Concluding a plenary discussion on the issue, NA Vice Chairman Nguyen Duc Hai said that the majority of deputies agreed with the Government's report on thrift practice and wastefulness prevention. They held that despite the impact of COVID-19 and natural disasters, positive results were made in the work, thus contributing to mobilising more resources for pandemic prevention and control and well as social security.

Some deputies proposed that the Government issue a programme on thrift practice and wastefulness prevention, while requesting the inclusion of more specific data in reports on the work.

They also urged drastic reshuffling the structure of the political system and the stronger application of information technology in administrative management, thus saving time and cost for people and businesses.

Thrift practice and wastefulness prevention has been included in the NA'a programme on supreme supervision in 2022.