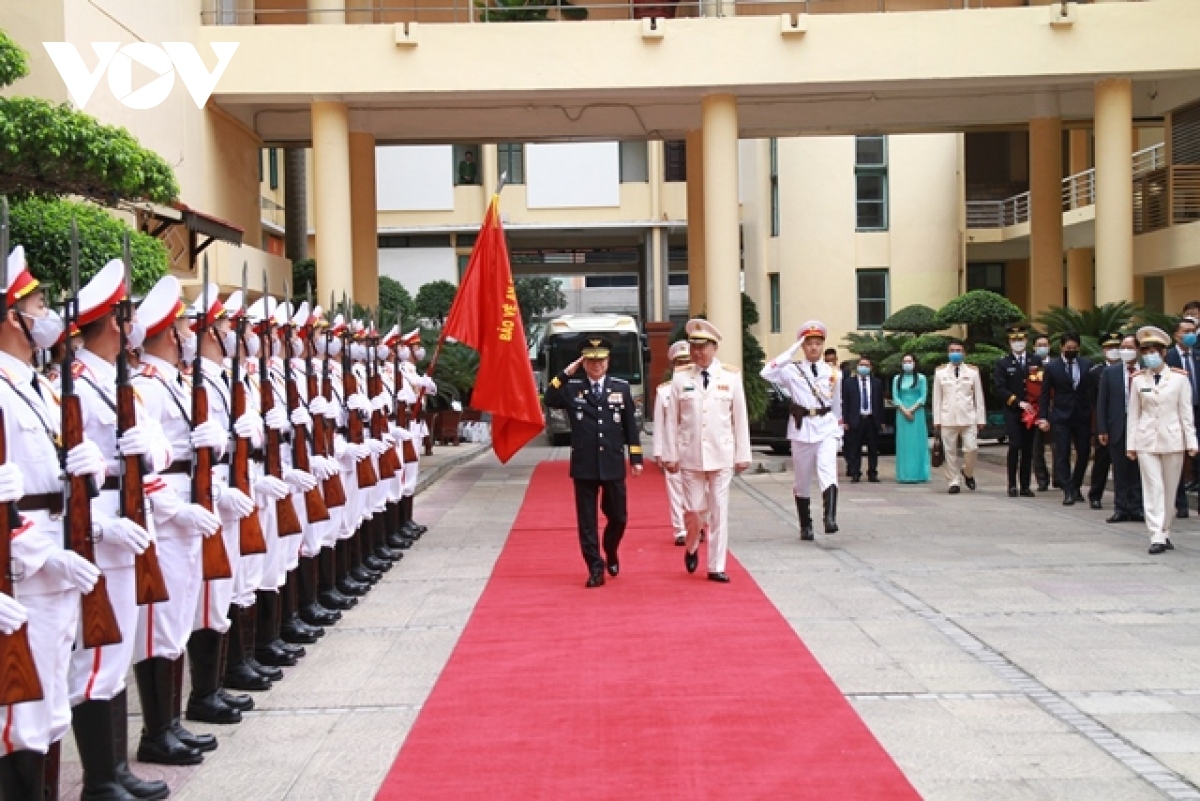 Receiving his guest after the welcoming ceremony, Gen. To Lam spoke highly of the RoK's efforts in containing the COVID-19 pandemic as well as sharing its COVID-19 response experience with Vietnam and other countries.
He emphasized that over the past years the friendship and cooperative relations between Vietnam and the RoK have grown comprehensively in all fields, from politics, economy, culture, society and security to law enforcement.
Such a good relationship has facilitated strong cooperation between the Vietnamese Ministry of Public Security and the Korean National Police Agency through delegation exchanges, To Lam noted.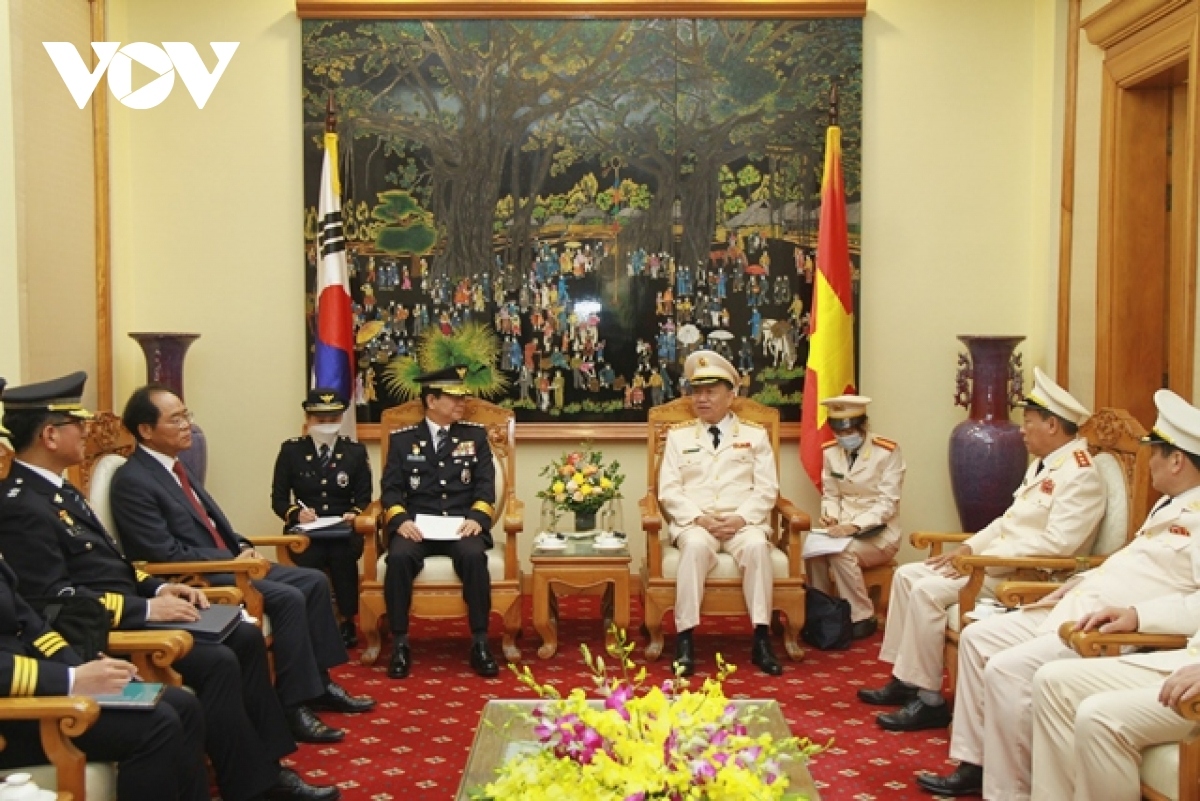 According to the minister, the two sides have coordinated well in preventing and combating high-tech crimes, arresting those wanted, thus ensuring security and safety for agencies, businesses and citizens of the two countries. They have also signed a memorandum of understanding and established the Vietnam-Korea information group in 2015.
Minister To Lam expected stronger cooperation between the two police bodies in the near future, contributing to building political trust and further strengthening the Vietnam-Korea Strategic Partnership in the interest of the two countries' people.
For his part, Commissioner General Kim expressed his belief that bilateral cooperation in the fields of crime prevention and human resource training will be further promoted.
He affirmed that, in his capacity, he would endeavor to bring the friendly and trustworthy relationship between the two countries in general and between the two police bodies in particular to new heights.