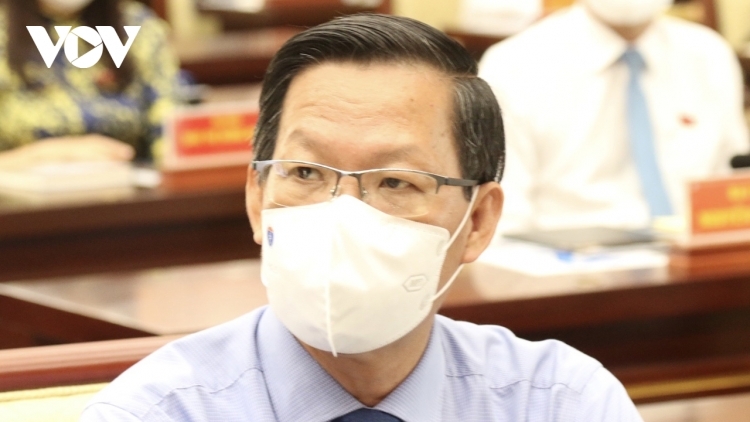 Mai, who is also incumbent vice chairman of the municipal administration, received 87 votes in favour out of a total of 89 deputies present at the meeting.
He will take the helm of the local government to replace his predecessor Nguyen Thanh Phong who was recently appointed as deputy head of the Economic Commission of the Party Central Committee in Hanoi by the Political Bureau.
Mai, 48, will take up the challenge of containing the fresh coronavirus outbreak in the city which has emerged as the largest coronavirus hotspot in Vietnam.
The city has recorded approximately 4,000 cases daily and its cumulative tally of infections has risen to more than 170,000, more than half of the country's total.
It has extended the social distancing order several times, and the latest extended decision will last through to September 15.
The new mayor's primary tasks are to improve the situation towards containing the virus, concentrate on treatment, reduce the mortality rate, and take better care of people's lives, especially the poor and those in difficult circumstances.
He is required to formulate a socio-economic development plan to adapt to prolonged epidemic conditions, and introduce policies and solutions to maximize development resources, especially human resources, for socio-economic development, while improving local people's well-being.