Four Cabinet members to be grilled at NA session this week
Monday, 06:42, 06/06/2022
VOV.VN - Four Cabinet members will take the floor this week to answer National Assembly deputies' questions over burning issues of voter concern at the ongoing National Assembly session in Hanoi.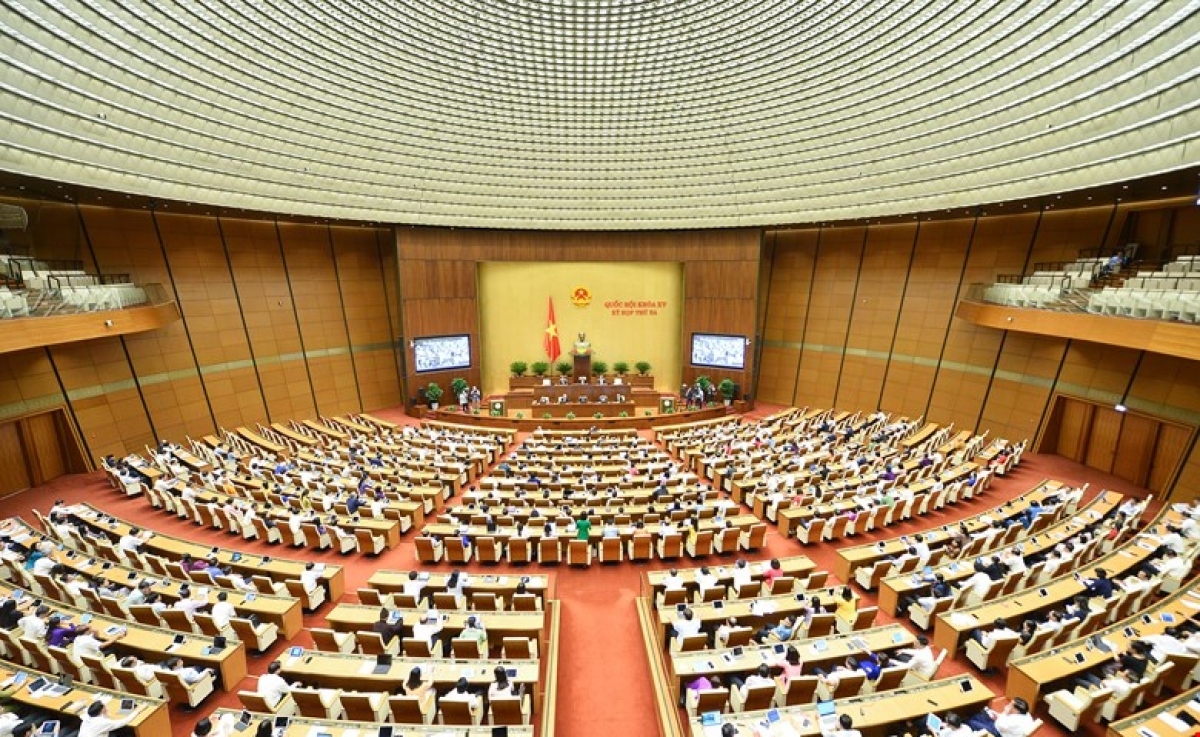 They are Minister of Agriculture and Rural Development Le Minh Hoan, Minister of Finance Ho Duc Phoc, State bank Governor Nguyen Thi Hong, and Minister of Transport Nguyen Van The.
Minister Phoc will talk about solutions to rectify and handle violations, especially those relating to price manipulation, lack of verification and inaccurate information that affect the capital market.
He will make proposals to speed up the disbursement of a National Assembly adopted COVID-19 bailout package which is said to be at a snail's pace, in order to support socio-economic recovery and development.
In his presentation, Agriculture Minister Le Minh Hoan will examine ways to stabilize the market, control price fluctuations of some agricultural products, simplify administrative procedures, attract of business investment, and promote high-tech application in agricultural production.
Transport Minister Nguyen Van The will answer questions relating to the progress and quality of national key traffic projects, as well as measures to prevent loss and waste in undertaking these projects.
Meanwhile, Bank Governor Nguyen Thi Hong will talk about the implementation of the fiscal policy to control inflation and reinforce the macroeconomic foundation, along with solutions to prevent and combat usury and high-tech crime.
She will also answer questions relating to the restructuring of credit institutions, the handling of commercial banks with poor performance, and credit management and control in potentially risky areas, especially securities lending, real estate transactions and corporate bond issuance.
The hearing is scheduled to begin on June 7 and last for two and a half days.