Diplomatic sector helps raise Vietnam's fortune, position, prestige: FM
Monday, 13:48, 13/12/2021
During the Doi moi (Renewal) process, the diplomatic sector has gained important achievements, and left many outstanding hallmarks on foreign affairs, thus helping to build the fortune, potential, position and international prestige that Vietnam has never had before.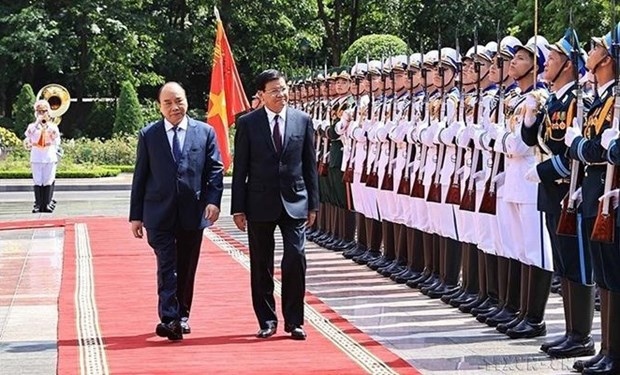 Minister of Foreign Affairs Bui Thanh Son has made the affirmation in an interview granted to the media on the threshold of the first National Conference on Foreign Affairs on December 14. 
Son said that through the consistent implementation of the foreign policy of independence, self-reliance, multilateralisation, diversification, and active international integration, the diplomatic sector has expanded and deepened relationships with many partners.

To date, Vietnam has set up diplomatic ties with 189 nations, had economic and trade ties with over 230 countries and territories, and established strategic partnership and comprehensive partnership with 30 countries.
Vietnam has taken advantage of a favourable international environment to mobilise resources from outside to serve its socio-economic development.

The overseas Vietnamese-related affairs have helped mobilised great resources of the expats for the cause of national building and safeguarding. Amid complicated developments of the COVID-19 epidemic, the diplomatic sector has mobilised international support in terms of vaccine, medical equipment and treatment drugs to contribute to the prevention, control of and safe adaptation to the pandemic, Son said.

He went on to say that during the peacetime, diplomacy has taken the lead in creating and consolidating a peaceful and stable environment, while working with other sectors to firmly protect the country's sovereignty, unity and territorial integrity. It has closely coordinated with relevant sectors and localities to make efforts to negotiate and build borderlines of peace, friendship and development with neighbouring countries.

In addition, the diplomatic sector has actively promoted comprehensive and extensive international integration so as to continuously increase Vietnam's position and prestige. The country has successfully organised many big international events and fulfilled important international missions, he said.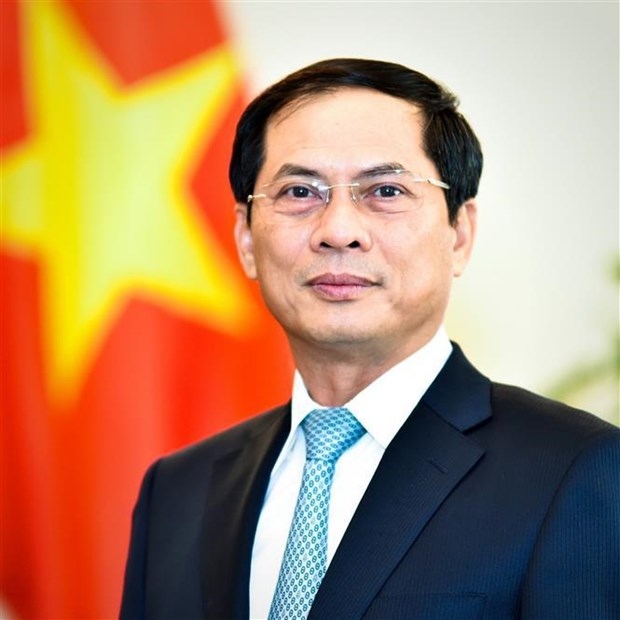 According to the minister, as a key and pioneer force on the front of foreign affairs, the diplomatic sector will continue implementing the 13th National Party Congress's Resolution as well as the Party and State's foreign policy and guidelines, and at the same time effectively carry out tasks to maintain the peaceful and stable environment together with safeguarding the national sovereignty, unity and territorial integrity, and mobilising external resources to better serve the country's socio-economic development and raise its position.

It is necessary to have a close combination between political, economic and cultural diplomacy, and strengthen coordination between Party, people-to-people, defence-security, and socio-economic diplomacy, Son said.

The minister also affirmed the determination to build a comprehensive, modern and strong diplomatic sector.