Vietnam's first Honorary Consular Office in Turkey inaugurated
Wednesday, 10:16, 01/12/2021
VOV.VN - The Vietnamese Embassy in Turkey recently inaugurated Vietnam's first Honorary Consular Office in the city of Istanbul.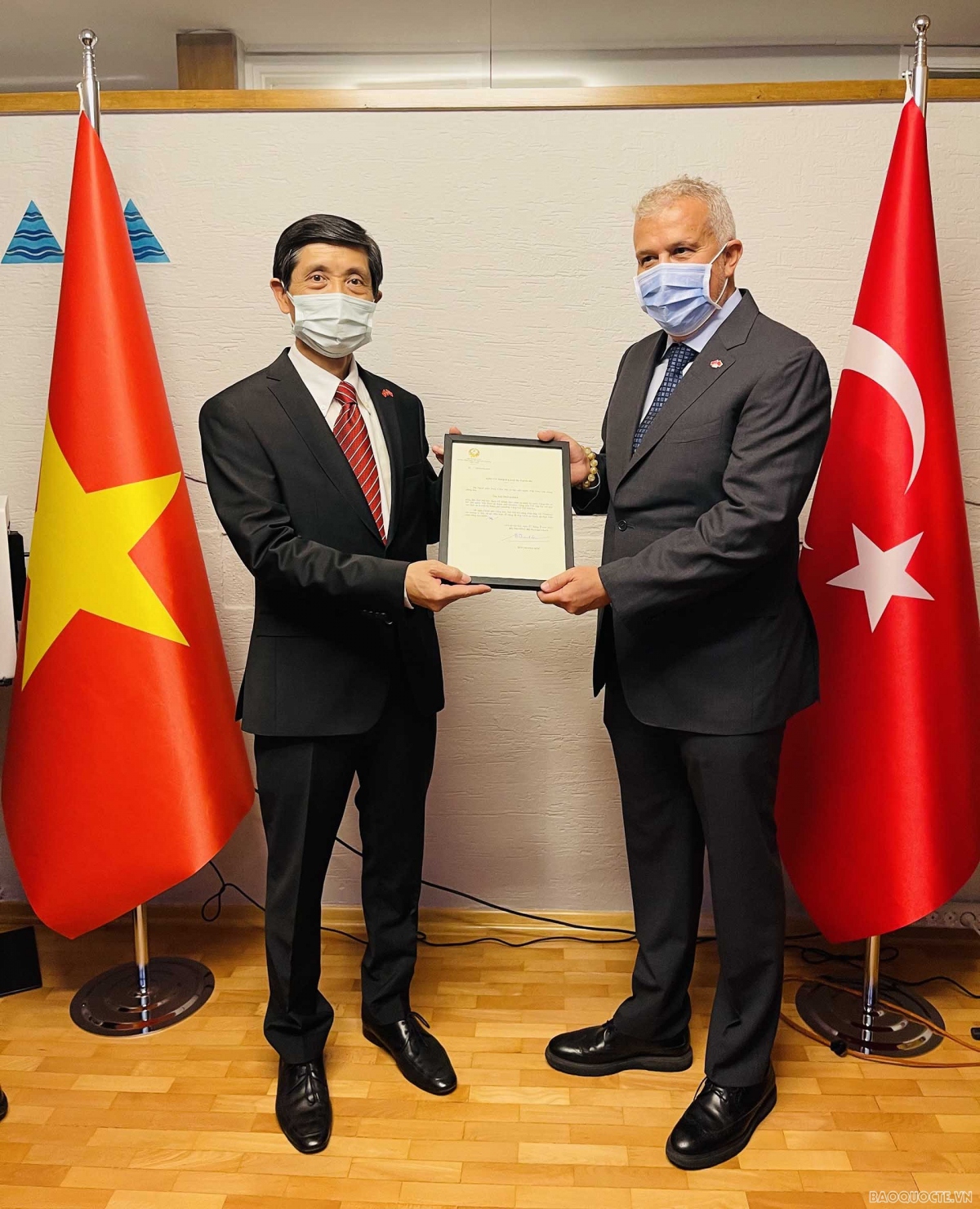 The office is led by Ali Tezolmez, 55, a successful businessman who was been appointed Honorary Consul in Istanbul by the Ministry of Foreign Affairs of Vietnam. Tezolmez has experience in leading many businesses and business associations in both Turkey and Vietnam.
Addressing the opening ceremony on November 26, Ambassador Tran Quang Tuyen emphasized that the opening of the Honorary Consular Office in Istanbul will facilitate the protection of Vietnamese citizens in Turkey.
The event proved that the Vietnam-Turkey relationship has been developing well since both countries established diplomatic ties 1978, said the Ambassador.
Located at the crossroads between Europe, Asia and the Middle East - Africa, Istanbul is said to become the transit hub of airline routes, where many Vietnamese fall victim to human trafficking rings, especially in the context of the COVID-19 pandemic.
Attending the ceremony, Ambassador Salih Murat Tamer of the Turkish Foreign Ministry expressed hope the Office would contribute to promoting the friendly relationship between the two countries in the coming time.
Honorary Consul Tezolmez expressed his honour to take the helm of the office and said he would try his best to fulfil his tasks, including protecting Vietnamese citizens, popularizing Vietnamese culture, and strengthening cooperation between Vietnam and Turkey.