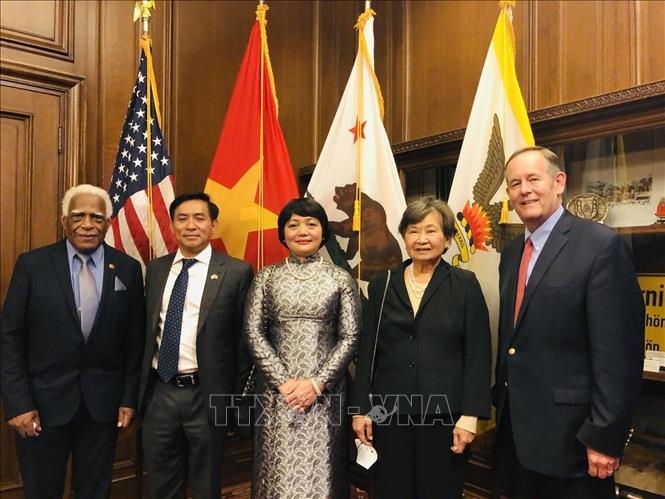 In his address, Consul General Nguyen Trac Toan appreciated San Francisco's significant contributions to the final process of promoting the two countries' relations, especially its determination to establish a sister city relationship with Ho Chi Minh City right before the two countries normalized their diplomatic relations.
He thanked the US Government and the State Department for donating 6 million doses of the COVID-19 vaccines to Vietnam.
Given the complicated developments of COVID-19 in both countries, Toan expressed his wish that the US Government and people will continue to assist Vietnam to soon overcome difficulties and support Vietnamese expatriates in California to stabilize their lives locally.
For his part, Mark Chandler, an official of San Francisco, thanked Vietnam for donating 10,000 medical masks to San Francisco right from the first days when the US was ravaged by the COVID-19 pandemic.
On behalf of the city government, Chandler handed over Toan a statement signed by Mayor London Breed that declares September 2, 2021 as the Vietnam - US friendship heritage day in San Francisco in 2021.