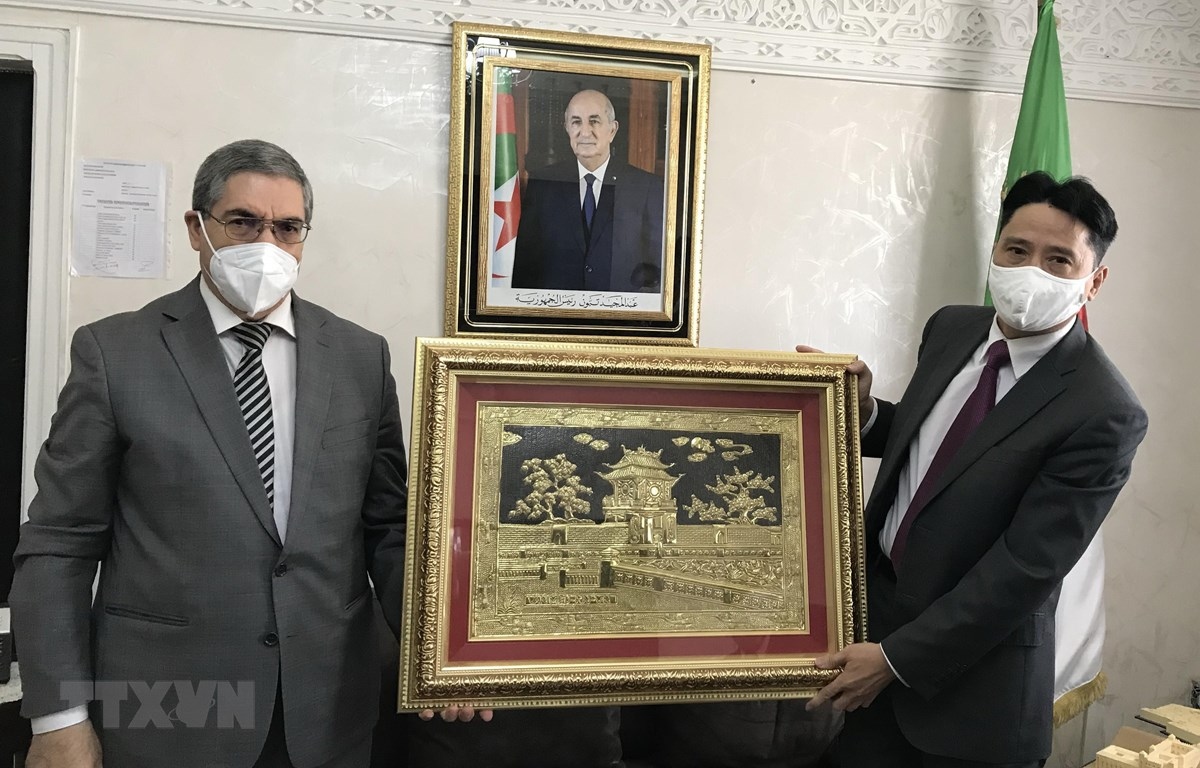 Meeting with Messaoud Djari, Wali of Constantine, Ambassador Vinh said Algeria is one of the leading important partners of Vietnam in Africa, and the two countries are currently fostering cooperation in various fields such as politics, economy, trade, investment, and labor export.
He expressed his impression of Constantine's great development potential, and affirmed that his Embassy stays ready to act as a bridge between the two sides' business communities.
For his part, Wali Djari briefed his guest on the economic development strategy of Algeria and Constantine in particular, emphasizing that Algeria is now giving top priority to economic recovery at present, aiming to develop a diversified economy and reduce its reliance on petroleum.
He also suggested that Constantine and Vietnam increase cooperation in developing tourism, agriculture and pharmacy which are the Algerian side's strengths.
During his stay, Ambassador Nguyen Thanh Vinh had a working session with Constantine Chamber of Commerce and Industry President Souici Larbi.
The two sides discussed measures to promote bilateral cooperation in various fields, especially in economy and trade, so as to bring into full play their potential and strengths on a par with the two countries' political-diplomatic relations.
Ambassador Nguyen Thanh Vinh also attended the opening ceremony of "Bâti-Est-Expo 2021" which specializes in real estate, construction and public works in Eastern Algeria.