Vietnam, India hold dialogue on Comprehensive Strategic Partnership
Thursday, 15:21, 26/05/2022
VOV.VN - The Vietnam Academy of Social Sciences and the Indians Council on World Affairs jointly organized the third annual dialogue on May 26 aimed at strengthening the Comprehensive Strategic Partnership between Vietnam and India.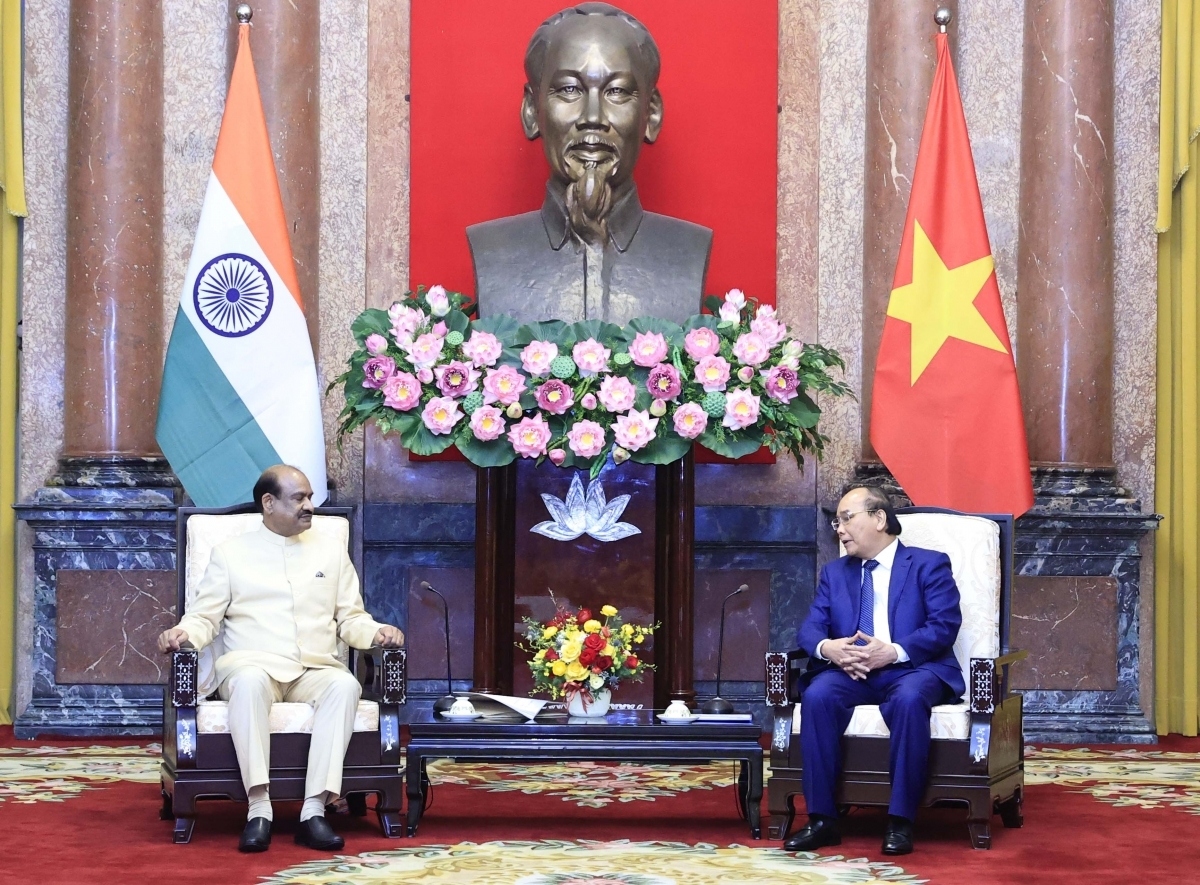 In his speech, Dr. Dang Xuan Thanh, vice president of the Vietnam Academy of Social Sciences noted India is one of the top 10 trading partners of Vietnam, with their two-way trade turnover growing by 20% annually, reaching more than US$13 billion in 2021 alone.
Defense and security cooperation, he said, has been an important pillar of the comprehensive strategic partnership between the two countries. Bilateral cooperation in other fields such as education - training, agriculture, culture, tourism and people-to-people exchanges have been expanded.
Indian culture has been popularized in Vietnam as Yoga is now much practiced and Indian movies and dishes are favoured by more and more Vietnamese people.
The results of bilateral cooperation, Thanh said, are not commensurate with the development potential of the two countries. In addition, there are profound and complicated changes in geopolitics and geo-economics in the world and the Indo-Pacific region, especially in the context that countries are struggling to cushion the impact of the COVID-19 pandemic.
Meanwhile, Indian ambassador to Vietnam Rranay Verma pointed to the fact that both India and Vietnam are committed to addressing common challenges such as climate change and poverty for sustainable development, and above all inclusive growth. The two sides share views on many regional and international issues, creating the basis for their closer cooperation in the regional and international arena.
Taking the floor, Dr. Pham Cao Cuong, deputy director of the Vietnam Institute of India and Southwest Asian Studies, suggested that that the two sides continue to strengthen dialogue, trade cooperation, people-to-people exchanges, as well as the Mekong Ganga cooperation.
Dr. Temjenmeren Ao, a research fellow at the Indian Council on World Affairs, said that the lifting of the Vietnam – India Comprehensive Strategic Partnership has opened up opportunities for the two countries to enhance bilateral cooperation in the fields of aerospace, biotechnology, automobiles, renewable energy, encryption technology, training and maintenance, trade and investment, as well as in joining US peacekeeping force missions.
Delegates examined issues relating to trade, cultural exchange, and coordination between the two countries at regional organizations and forums.