At the meeting, the two leaders agreed that the close and trustworthy relationship between Vietnam and Germany has developed strongly and effectively over the past 45 years, especially after the two countries established their strategic partnership in 2011.
Phuc thanked the German Government for delivering COVID-19 vaccines and essential medical equipment to Vietnam, which he said is a noble gesture, demonstrating the extensive and effective strategic partnership between the two countries.
To cushion the impact of the COVID-19 pandemic, the two sides agreed to continue to maintain visit exchanges and promote economic - trade - investment cooperation to explore areas of great potential cooperation, including renewable energy, supporting industries, machine manufacturing, logistics and others.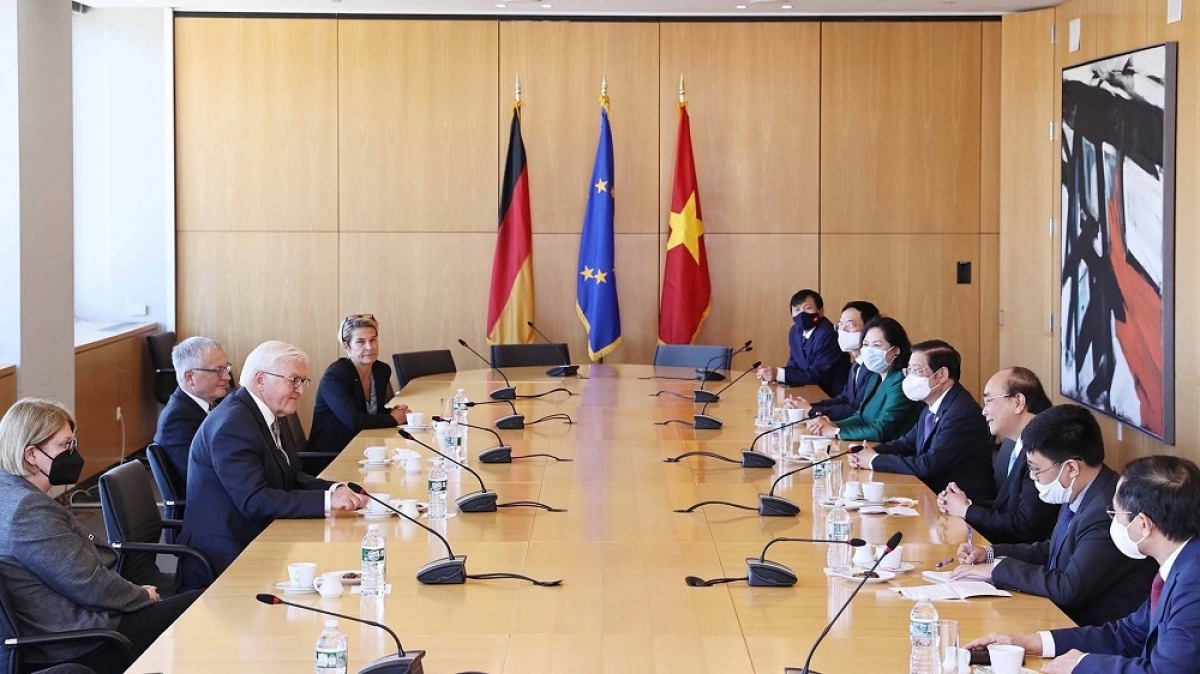 President Nguyen Xuan Phuc noted that Vietnam and Germany have an invaluable common asset that is 100,000 people who have studied and worked in Germany, and a community of nearly 200,000 Vietnamese expatriates in Germany.
They serve as a special friendship bridge that contributes to tightening relations between the two countries, said Phuc.
He expressed his hope that the German State and Government will continue to create favourable conditions for the Vietnamese community in Germany to live and do business stably and to integrate deeply into their host society.
The two leaders agreed Vietnam and Germany will continue to coordinate closely at multilateral forums, contributing to maintaining peace, fighting against powers, and promoting the observation of international law.
Earlier, in New York, President Nguyen Xuan Phuc and his entourage laid a wreath at the 9/11 Monument to commemorate victims of the terrorist attack on September 11, 2001.