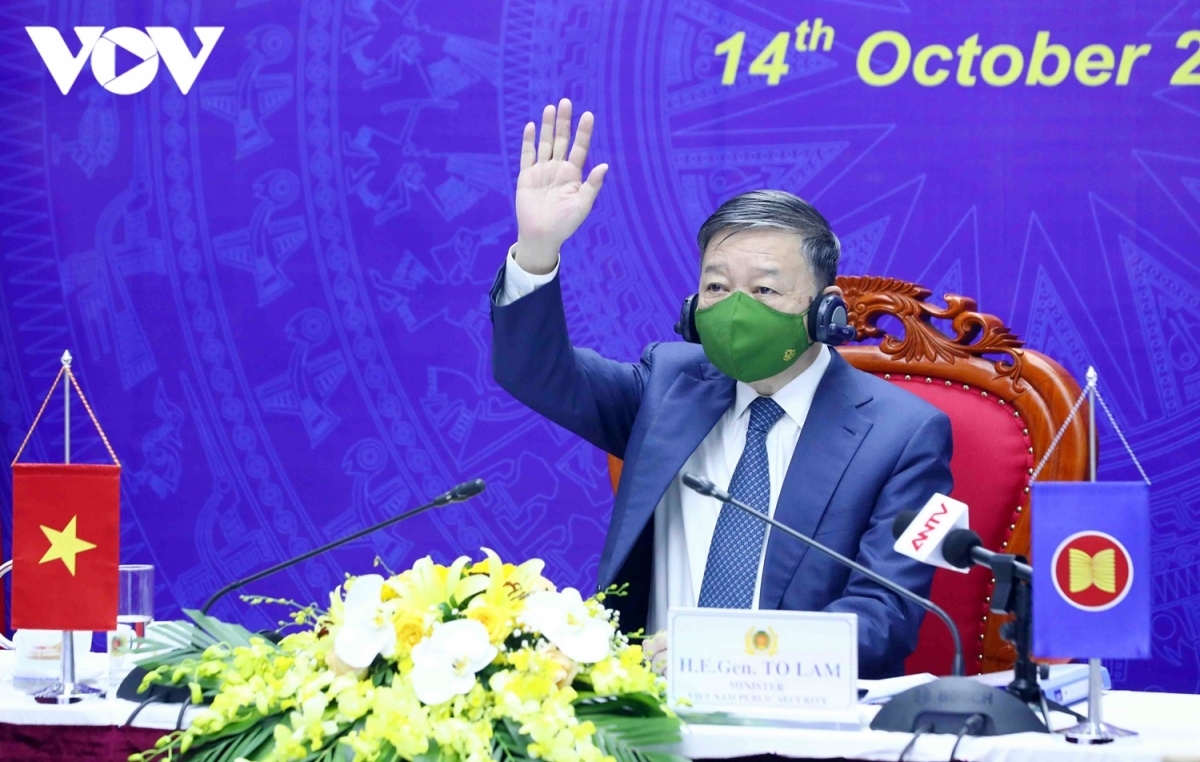 Minister Lam said the country has introduced comprehensive, balanced, and integrated solutions regarding the implementation of the 2016 – 2025 ASEAN Plan of Action to combat transnational crime and the 2020-2022 ASEAN Cooperation Plan to Tackle Illicit Drug Production and Trafficking in the Golden Triangle.
According to the Minister, Vietnam has been actively implementing the National Drug Prevention and Control Programme and is amending and supplementing the Law on Drug Prevention and Control in order to effectively respond to the changing environment related to drug-related crime.
In addition, he said the country gives high priority to putting solutions into force to effectively prevent trans-national illicit drug trafficking by land, waterways, and air. It is also striving to deploy communication campaigns, diversify treatment models, and strictly control legal activities related to drugs.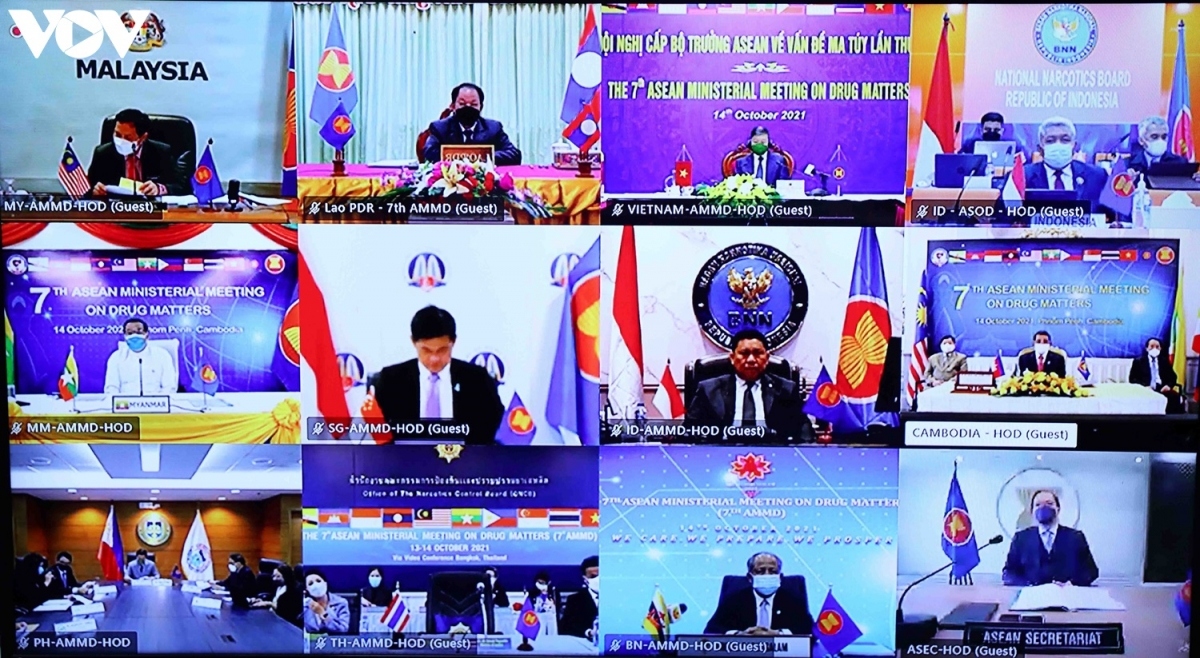 During the meeting, delegates shared their views that drug trafficking and smuggling rings have still been able to maintain their secret operations, despite the closure of borders by regional countries due to COVID-19. They have thoroughly taken advantage of cyberspace and the countries' focus on pandemic prevention and control efforts to intensify criminal activities, thereby directly impacting on social life.
Crime and drug abuse represent serious challenges to the rule of law and sustainable development of each country, clearly posing a threat to the community and seriously affecting people's health globally, as well as security, politics, economy, and society of the ASEAN Community, said the delegates.
Participants emphasised the need to strengthen regional co-operation on crime prevention, enhance the capacity building of their law enforcement forces, and support them with equipment and technical means for drug prevention and control. Simultaneously, they said ASEAN countries should continue to have a common voice regarding the global drug control policy in order to contribute to joint efforts in the fight against drug-related crime.