Vietnam chairs UNSC open debate on mine action
Friday, 07:08, 09/04/2021
VOV.VN - Vietnamese Foreign Minister Bui Thanh Son on April 8 chaired a United Nations Security Council open debate via videoconference on "Mine action and sustaining peace: Stronger partnerships for better delivery."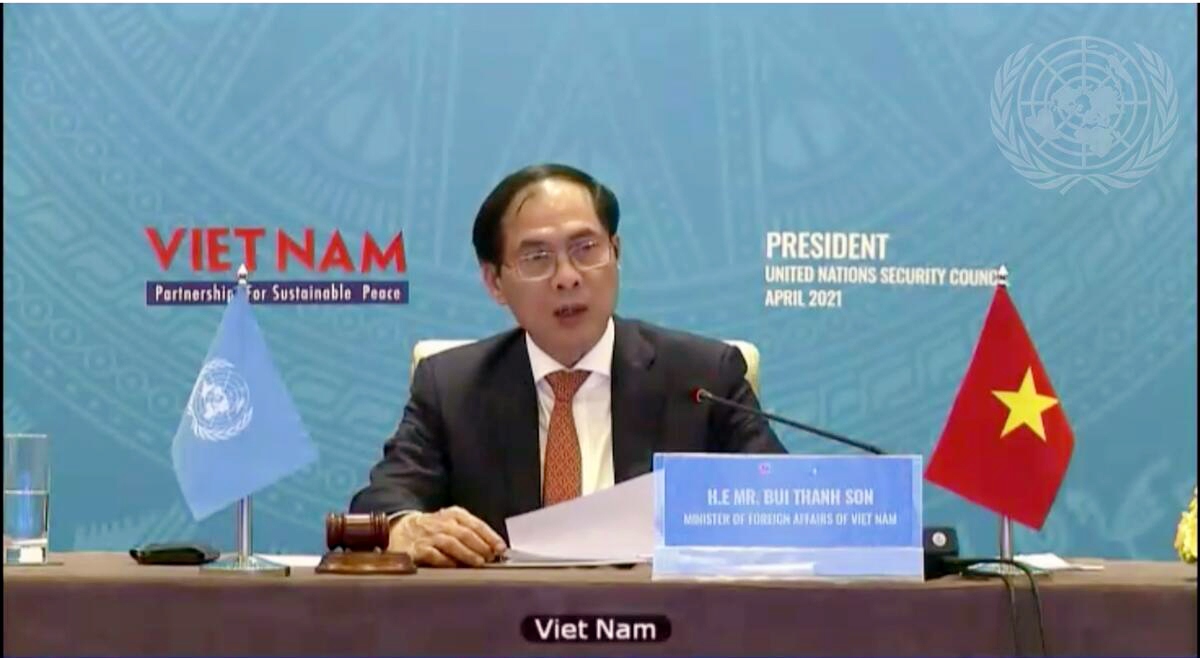 Among delegates attending the event were Secretary-General António Guterres; Ambassador Stefano Toscano, the Director of the Geneva International Centre for Humanitarian Demining; Nguyen Thi Dieu Linh, Manager of "Project Renew" (an all-women demining team) at the Norwegian People's Aid in Vietnam; and UNDP Goodwill Ambassador Michelle Yeoh. Actor Daniel Craig, a UN Global Advocate for the Elimination of Mines and Explosive Hazards, delivered a pre-recorded video message before the start of the meeting.
Delegates voiced their support for the humanitarian purpose of limiting use of landmines and explosive remnants of war (ERW) around the world, emphasized the consequences of landmines and ERW in conflict-ravaged zones, and backed efforts to overcome the consequences, assist victims, and stabilize the situation for reconstruction and socio-economic development.
They underscored the importance of international cooperation in overcoming the consequences of landmines and ERW, and emphasized the need to strengthen cohesion and coordination within the United Nations system, including the UN Security Council, so as to further contribute to landmine and ERW recovery efforts by the United Nations and relevant countries.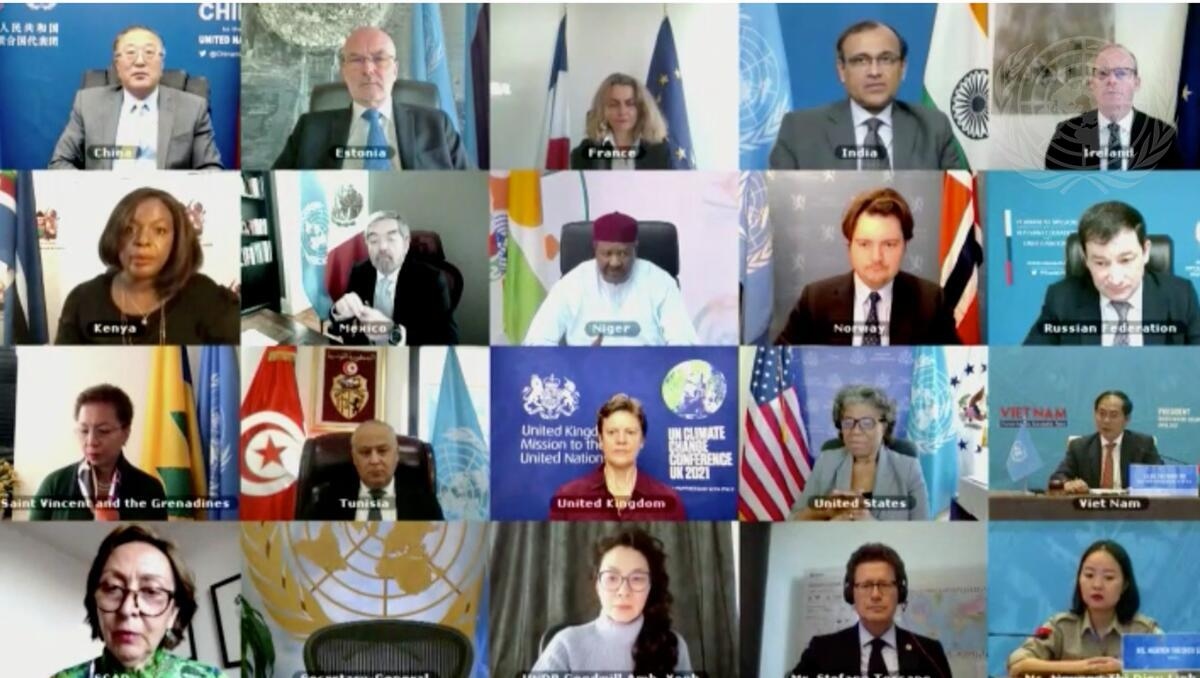 Addressing the meeting, Vietnamese Foreign Minister Bui Thanh Son stressed that sustainable peace is only achieved when the consequences of wars and conflicts, including consequences of mines and ERW, are resolved.
He shared Vietnam's experience, saying the leadership's interest, the participation of people of all social strata, including women, and cooperation with international partners are important factors in carrying out the task.
Cooperation with international partners should be strengthened, especially through landmine and/or unexploded ordnance recovery, to heal the wounds of war, said Son, adding that this should be done through financial provision, technical assistance, capacity building, awareness and experience sharing for affected countries.
He stressed the United Nations and in particular the Security Council should step up measures to ensure the safety of peacekeepers, protect civilians and promote sustainable peace.
The meeting adopted a presidential statement initiated by Vietnam that calls on member states and other relevant stakeholders to strengthen their efforts to implement resolution 2365 on mine action. It encourages the inclusion of mine action, where appropriate, in ceasefire and peace agreements.
The presidential statement also underscores the need to facilitate adequate resourcing, training and equipment for UN peace operations to mitigate the threat posed by landmines, improvised explosive devices, and explosive remnants of war. It further expresses concern regarding the impact of the COVID-19 pandemic on mine action.
The statement also calls for setting up a specialized landmine and ERW recovery body within the United Nations peacekeeping missions, taking into account special needs of women and children in implementation of related tasks.
Vietnam is assuming the role of UNSC Presidency in April 2021.