State President pays courtesy visit to Thai King
Saturday, 13:47, 19/11/2022
VOV.VN - President Nguyen Xuan Phuc and his wife met with King Maha Vajiralongkorn Phra Vajiraklaochaoyuhua and Queen Suthida Bajrasudhabimalalakshana at the Grand Palace in Bangkok on November 19.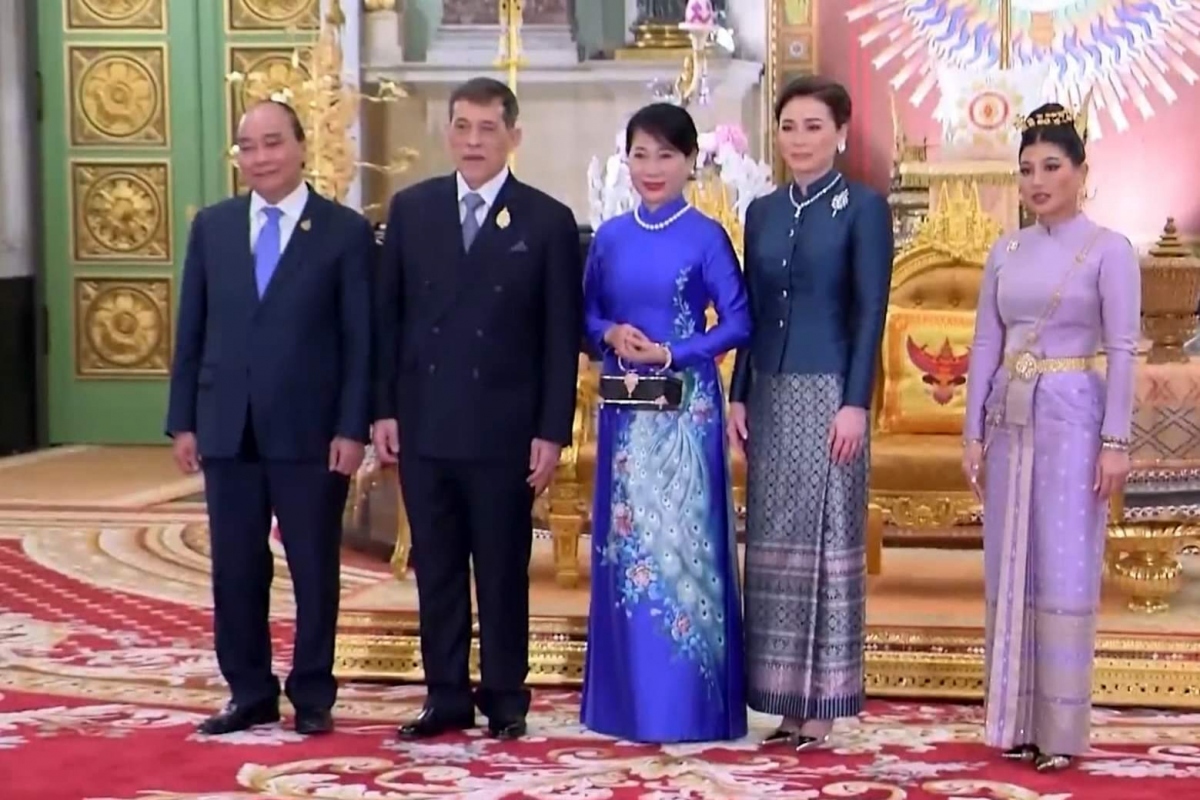 The King expressed his pleasure to welcome the President, his wife and high-ranking Vietnamese delegation to pay an official visit to Thailand and attend the 2022 APEC Summit; congratulate Vietnam on its socio-economic development achievements and post-pandemic recovery.
Phuc expressed his impression of Thailand's strong post-pandemic development and believed that under the reign of the King, Thailand would cultivate greater achievements in national construction and development, and play an increasing role in the region and the wider world.
He highly appreciated the past visits to Vietnam by the King and members of the Thai Royal Family, especially those visits in 1992 and 1997, when he was still the Crown Prince.
These are very important events, contributing to consolidating and strengthening the friendship and cooperation in all aspects between the two countries, said Phuc..
The two heads of state were pleased to see that the friendship and strategic partnership between Vietnam and Thailand has grown strongly, despite the impact of the global COVID-19 pandemic. They agreed to continue further strengthen the Vietnam – Thailand cooperation in all fields, especially in economy, trade, green and sustainable growth.
Phuc thanked the Thai Royal Family for their sponsored projects deployed in Vietnam in the fields of education and community development, saying these projects have helped people in rural areas overcome difficulties and improve their lives.
The President suggested the King and the Government of Thailand continue to create favourable conditions for the Vietnamese community in Thailand and support the development of Vietnamese culture in the country.
The King affirmed that the Royal Family will continue to pay attention to implementing those cooperation projects, and support Vietnam, as well as the Vietnamese community in Thailand.
On this occasion, the President respectfully invited the King and the Queen to visit Vietnam at an appropriate time.