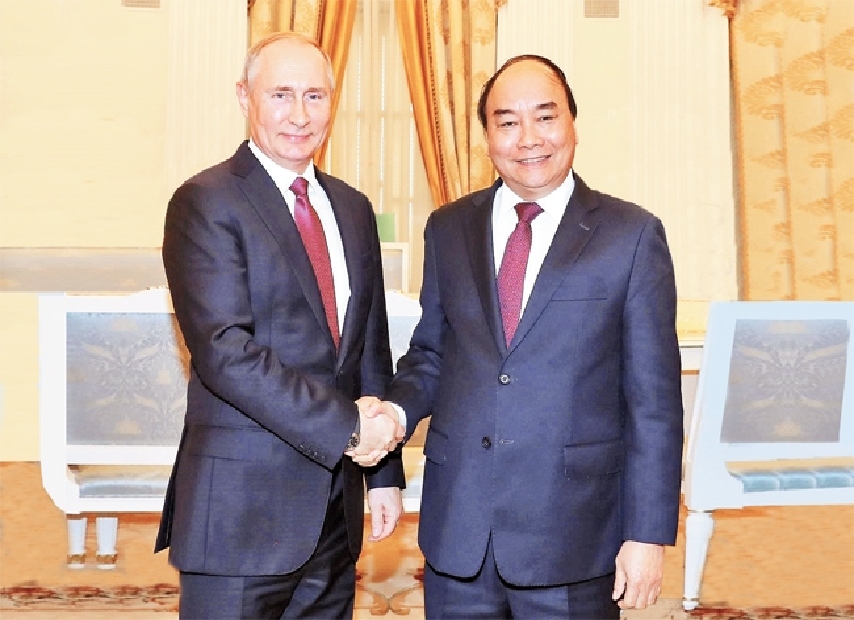 In his telegram, President Putin affirmed that the voting results demonstrated the great prestige President Phuc has gained over the years in his various noble State positions.
He highlighted the positive development of the traditional longstanding friendship and cooperative relations between Russia and Vietnam on the basis of mutual respect.
"I believe that, through joint efforts, we will ensure the continued development of our strategic bilateral relationship as well as mutually beneficial cooperation in many different fields. This will obviously satisfy the basic interests of the Russian and Vietnamese people, while enhancing stability and security in the Asia-Pacific region," President Putin wrote in a telegram.
He wished President Phuc good health, happiness and numerous achievements in his new position as Head of state.
Nguyen Xuan Phuc was elected President of Vietnam by the National Assembly at its ongoing session in Hanoi on April 5.