PM Chinh attends ASEAN Summits and related meetings
Tuesday, 09:25, 26/10/2021
VOV.VN - Prime Minister Pham Minh Chinh on October 26 attended the 38th ASEAN Leaders' Summit virtually held by Brunei which is currently holding the ASEAN Chair in 2021.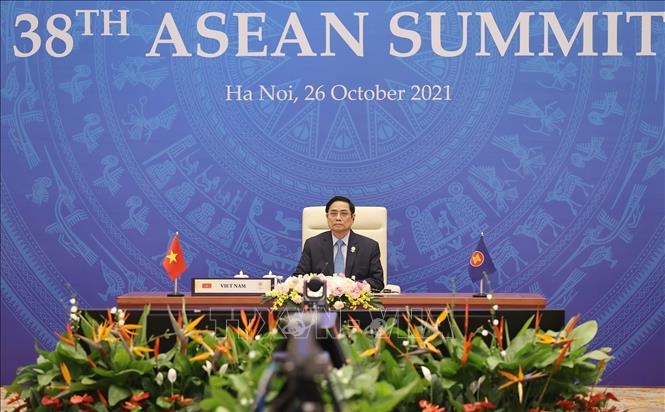 This is Chinh's first activity in a series of events including the 38th and 39th ASEAN Summits, and the ASEAN Summit with its dialogue partners including China, the Republic of Korea, Japan, the United States, Australia, India, and Russia, as well as the East Asia Summit that are taking place from October 26 to 28.
The two ASEAN Summits and related meetings with partners create an opportunity for Vietnam to further affirm its foreign policy of independence, self-reliance, diversification, and multilateralisation, as well as international integration comprehensively and extensively.
After successfully chairing ASEAN Year 2020, Vietnam has continued actively participating in and responsibly contributing to the grouping's common work, while coordinating with Brunei to promote its priorities in 2021, focusing on COVID-19 response, the ASEAN Vision after 2025 and ASEAN's increasing role in regional cooperation.
Vietnam's participation in these summits clearly shows its desire to accompany other ASEAN countries to overcome difficulties, consolidate the bloc's solidarity, promote regional connectivity; effectively respond to emerging challenges, and strengthen ASEAN's central role internationally.