Int'l conference examines national action plans on women, peace and security
Monday, 16:47, 28/03/2022
VOV.VN - More than 100 domestic and foreign delegates attended an international workshop in Hanoi on March 28, examining national action plans on women, peace, and security, and making recommendations for Vietnam.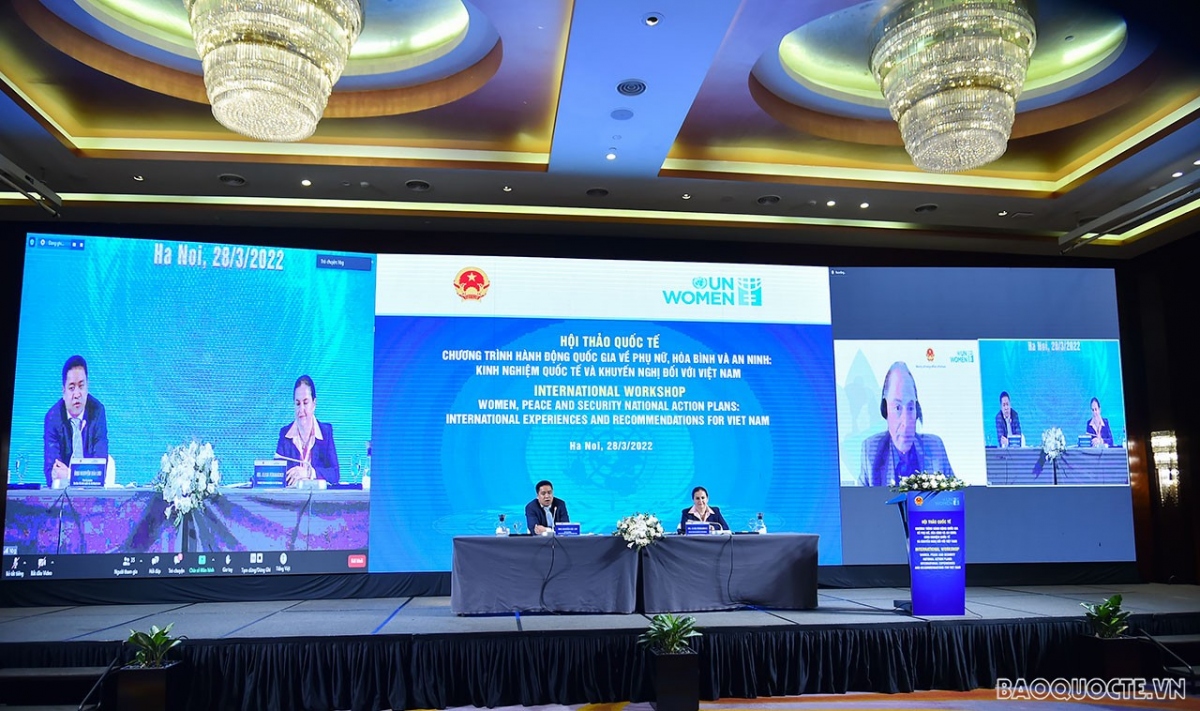 Addressing the gathering, Do Hung Viet, director of the Department of International Organizations under the Ministry of Foreign Affairs, emphasised Vietnam's consistent policies and positive achievements in promoting the implementation of the Women, Peace and Security Agenda through the country's non-permanent membership of the UN Security Council in the 2020 - 2021 tenure and its progress towards achieving the Sustainable Development Goals.
According to Hung, who also serves as assistant foreign minister, National Action Plans on Women, Peace, and Security have been developed and implemented in 98 UN member states. Though they are not binding legal documents, these action plans help to connect, direct, and co-ordinate efforts at a national level to promote the role of women and girls in the peace process.
Examining national action plans opens a new direction to fully realise Vietnamese initiatives at the UN Security Council, perfect legislation, and affirm the country's strong commitments in the fields of gender equality, as well as women, peace, and security, he said.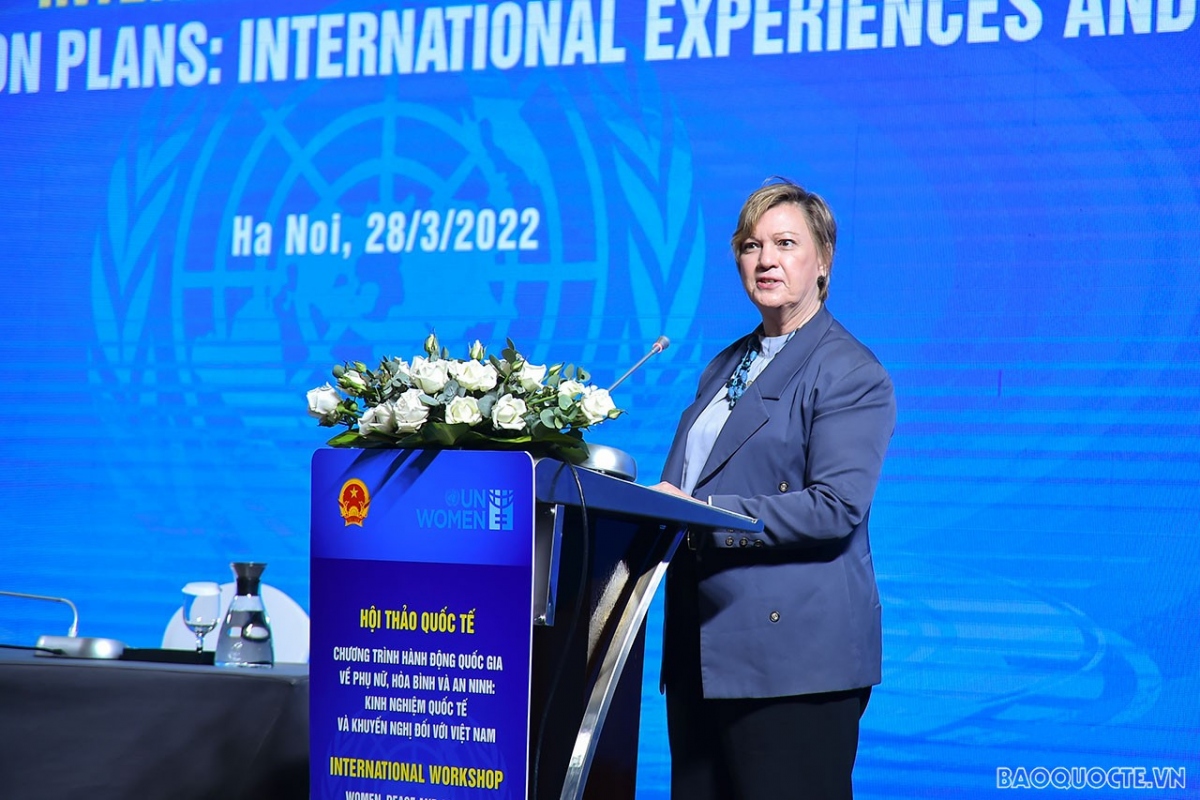 Rana Flowers, acting resident co-ordinator of the UN in Vietnam and chief representative of the UN Children's Fund (UNICEF), said that the National Action Plans on Women, Peace, and Security can support ongoing Vietnamese efforts to boost the protection and empowerment of women across all parts of social life.
These action plans will therefore help to increase attention and action on many of the security needs of Vietnamese women, including in response to emerging challenges such as the COVID-19 pandemic and climate change, she said.
Flowers went on to hail Vietnam's leading role in peacekeeping and emphasised that peace and security can only be achieved and maintained providing that women and girls are fully involved. In addition, they need to enjoy access to development opportunities, resources, and protection for the cause of equality.
Meanwhile, Elisa Fernandez Saenz, UN Women representative in Vietnam, said that the development of these national action plans will allow the Vietnamese Government to identify future priorities and opportunities.
These action plans will synchronise relevant policies and create coherence between various national strategies, including the National Strategy on Gender Equality for the 2021-2030 period and the National Action Plan to implement the 2030 Agenda for Sustainable Development, she stressed.
Saenz affirmed that UN Women, together with other UN agencies, are ready to support the Vietnamese Government and stakeholders in this process.
During its tenure as a non-permanent member of the Security Council for the 2020-2021 term, Vietnam, in collaboration with the UN, chaired an International Conference on Strengthening Women's Role in Building and Sustaining Peace: From Commitments to Results in December 2020. In addition, it also held an international workshop on promoting the implementation of the National Agendas on Women, Peace and Security in November 2021.