Indonesia Defence Minister visits Vietnam, holds talks in Hanoi
Friday, 15:39, 13/05/2022
VOV.VN - Indonesian Defence Minister Prabowo Subianto is making a visit to Vietnam from May 12 – 15 at the invitation of his Vietnamese counterpart General Pham Van Giang.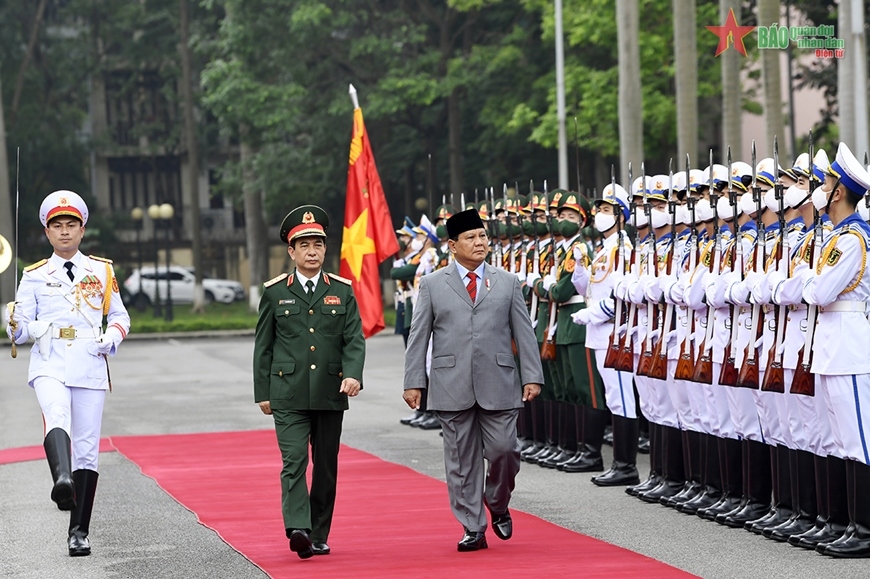 The visit, the first by Subianto after he took office in October 2019, aims to promote defense cooperation between the two countries.
During their talks in Hanoi on May 13, the two Defence Ministers agreed that defence cooperation between the two countries has yielded good results over the years.
The two sides have effectively coordinated in organizing a score of cooperation activities, including dialogues, consultations, delegation exchanges, and training, as well as cooperation between military research institutes and cooperation at multilateral forums.
It's noteworthy that despite the impact of the COVID-19 pandemic, bilateral defence cooperation has been further promoted, through the maintenance of mechanisms for dialogue and cooperation, the signing of cooperation documents between their Navy and Coast Guard forces, and personnel training.
They agreed to continue effectively implementing cooperation contents on the basis of defence cooperation documents signed by the Governments and the Ministries of National Defense of the two countries.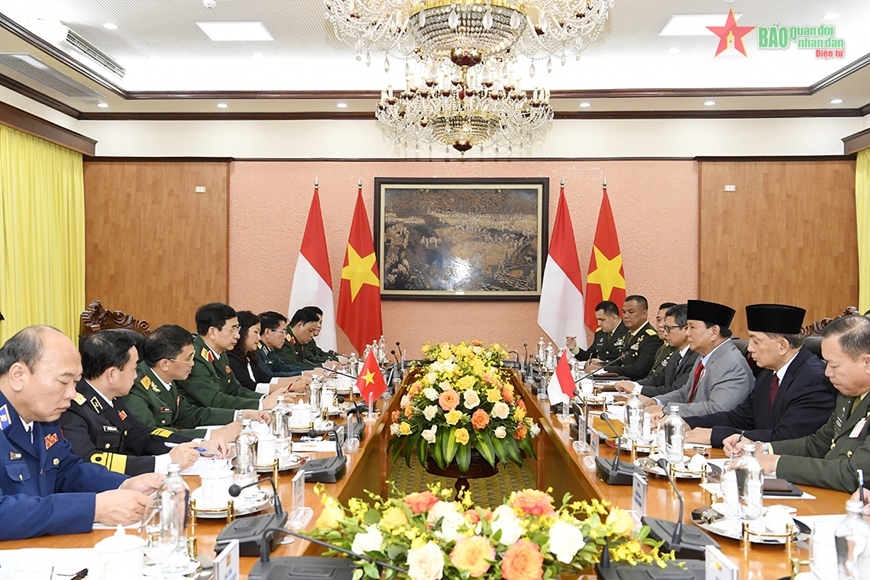 They underscored the need to maintain a peaceful, stable, secure and safe environment for navigation and aviation in the East Sea in compliance with international law, including the 1982 United Nations Convention on the Law of the Sea, while effectively implementing the Declaration on the Conduct of Parties in the East Sea (DOC) and soon completing the signing of a substantive and effective Code of Conduct in the waters in accordance with international law.
During the talks, General Pham Van Giang proposed that the two countries' maritime law enforcement agencies strengthen coordination in exchanging information and handling issues arising at sea in conformity with the strategic partnership between the two countries and the spirit of humane treatment of fishermen.
He cordially invited leaders of the Indonesian Ministry of Defense to attend and appoint defense enterprises to exhibit products at the first Vietnam International Defense Expo slated for December 2022.
The same day, Indonesian Defence Minister Prabowo Subianto paid a courtesy visit to State President Nguyen Xuan Phuc.