Haiti wishes to strengthen cooperation with Vietnam
Thursday, 10:28, 24/11/2022
VOV.VN - The Haitian government wishes to further strengthen cooperation with Vietnam, especially in the fields of agriculture, fisheries and livestock.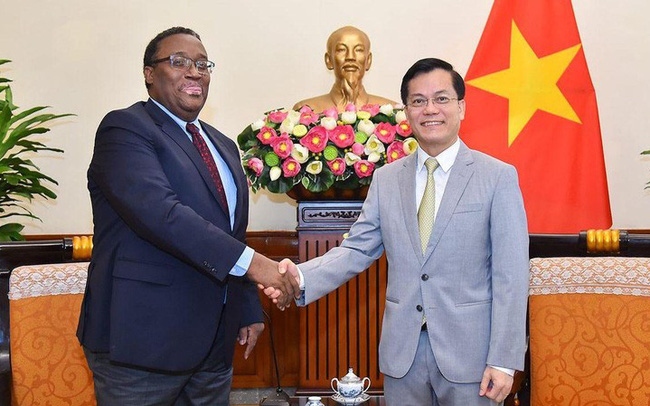 Deputy Foreign Minister Azad Pierre Nasser Belfort, who was in Hanoi for an official visit, expressed Haiti's wish at a reception hosted by Deputy Foreign Minister Ha Kim Ngoc in Hanoi on November 23.
The Haitian government encourages Vietnamese businesses to invest in the country, as well as technical cooperation between the two countries, he said.
Ngoc welcomed Belfort's visit which he said creates the chance for the two countries to review and ramp up bilateral cooperation. He shared difficulties Haiti is facing, and expressed his belief Haiti would soon restore social security and constitutional order for socio-economic development.
Ngoc proposed that the two Foreign Ministries work closely to bring into full play the operational mechanism of the joint committee on economic, trade and investment cooperation between Vietnam and Haiti, while connecting businesses of the two sides, and seeking possible cooperation areas on the basis of the potential and strengths of each country.
Both host and guest agreed on a number of measures to promote bilateral relations, and support each other at international organizations and forums in the coming time. The two sides agreed to support and create favourable conditions for NATCOM SA - the telecommunications joint venture between the two countries to operate effectively.