EC Vice President impressed by Vietnam's development
Sunday, 11:58, 20/02/2022
VOV.VN - European Commission Vice President Frans Timmermans says he is impressed by Vietnam's development as evidenced by the government's efforts to realize environmental commitments.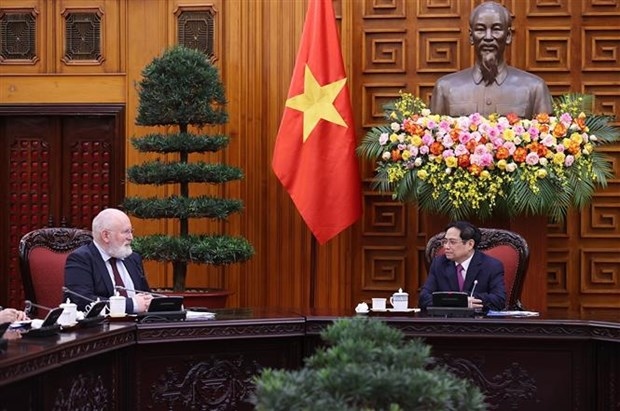 Timmermans told zingnews.vn that the EU highly appreciated Vietnam's commitments to reducing greenhouse gas emissions and combating illegal fishing, as well as the government's efforts to meet these commitments.
Vietnam vowed to reduce carbon emissions to zero by 2050 at the 26th United Nations Conference on Climate Change (COP26) held in Glasgow (Scotland) late last year.
The Vietnamese government has implemented some of the commitments to improve the situation, said Timmermans, adding that more work should be done and the matter was tabled for discussion during his current visit to Vietnam.
At meetings with Vietnamese Prime Minister Pham Minh Chinh and leaders of other ministries in Hanoi on February 18, the EC Vice President was told that Vietnam focuses on transitioning to a low-carbon economy through formulating a roadmap aimed at drastically reducing dependence on coal and methane and strongly developing climate change adaptation and energy transition infrastructure, in line with COP26 commitments.
Timmermans affirmed that the EU attaches great importance to the comprehensive partnership with Vietnam and hopes to further strengthen bilateral cooperation in prioritised areas such as climate change response and clean energy among others.
He assured his host that the EU and its members are willing to share experience, give technical support to and mobilise resources for Vietnam to realise its commitments, while supporting the country to become self-reliant in energy.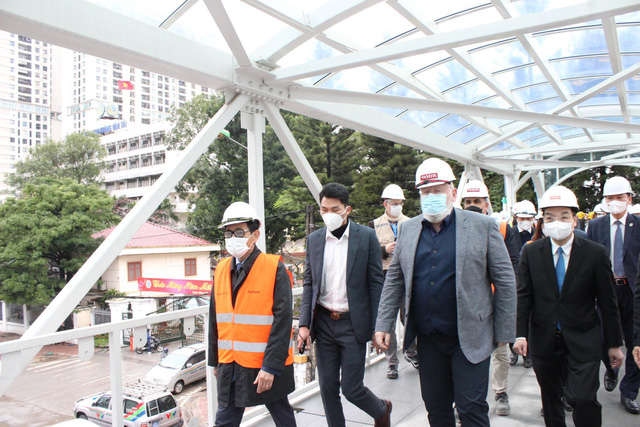 With regard to the EVFTA, Timmermans told zingnews.vn that the trade pact is a good starting point for Vietnam and the EU to achieve sustainable development. He expressed his impression of Vietnamese businesses as well as European businesses operating in Vietnam, both for their business thinking and commitments to 'greening' the economy.
They use every opportunity to transform energy, and at the same time to attract foreign investment in creating sustainable infrastructure, he said.
He said the EU has cooperated with Vietnam in such areas as agriculture, biodiversity protection and improvement and sustainable afforestation. According to the EC leader, Vietnam is a biodiversity paradise, but it is threatened by agricultural and economic development activities.
Such natural richness should be protected, and the EU will work closely with Vietnamese authorities to meet the goal, assured Timmermans.
The EU is currently an important economic and development partner of Vietnam. It is the country's largest non-refundable aid donor, its third largest export market, its fifth largest import market, and its sixth largest investor.
Two-way trade turnover has recorded positive results, fetching US$57 billion after 18 months of implementing their free trade agreement.
The two sides agreed to continue promoting the practical and effective implementation of bilateral co-operation in the fields of politics - diplomacy, trade and investment, development co-operation, agriculture, the environment, energy, and security - national defence.