Bringing into full play the Mekong - Ganga cooperation mechanism
Wednesday, 23:24, 21/07/2021
VOV.VN - Minister of Foreign Affairs Bui Thanh Son on July 21 joined his counterparts of Laos, Cambodia, Myanmar, Thailand and India to attend the 11th Mekong-Ganga Cooperation (MGC) conference in an online format.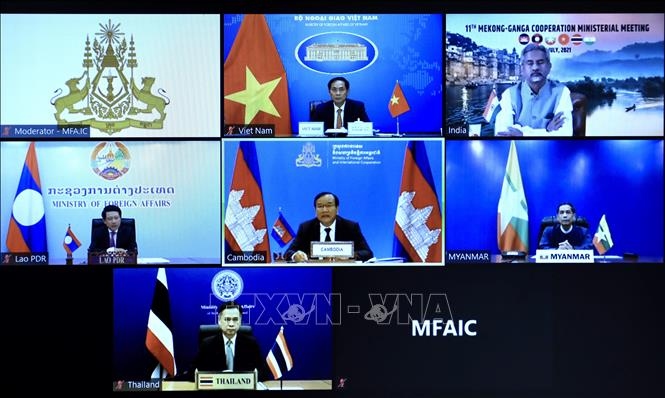 The ministers highly appreciated the MGC's 20-year achievements in priority areas of cooperation, including culture, tourism, education, public health, traditional medicine, water resource management, science and technology, transportation, information, capacity building and skill development.
Two-way trade value between India and Mekong River countries has increased 25 times, reaching US$25 billion in 2020. Traffic connection projects have been gradually expanded, especially direct flights connecting big cities within the MGC. In addition, hundreds of scholarships and training courses have been provided to help Mekong River countries develop human resources.
India has so far provided more than US$2 billion in loans for projects in water resource development, traffic connectivity, infrastructure construction, digitalisation, rural electrification, irrigation, and education in the Mekong countries.
The ministers welcomed the MGC Action Plan for the 2019-2022 period, which has supplemented three new areas of cooperation, namely water resource management, science and technology, capacity building and skill development.
To improve cooperation efficiency in the coming time, the ministers agreed to strengthen medical cooperation in COVID-19 prevention and control, especially research, production and distribution of vaccines and antibiotics, enhance capacity building on disease prevention and control, and promote cooperation in traditional medicine.
They also agreed to ramp up post-pandemic economic recovery through promoting trade cooperation, transport connectivity, technological development, digital transformation, tourism, human resource development and training, as well as cultural exchanges.
They underlined the need to increase cooperation in sustainable water resource management between India and Mekong River countries, enhance technical cooperation in water resource management, exchange experiences, information and practices, encourage human resource development, and improve capacity building in integrated management of water resources.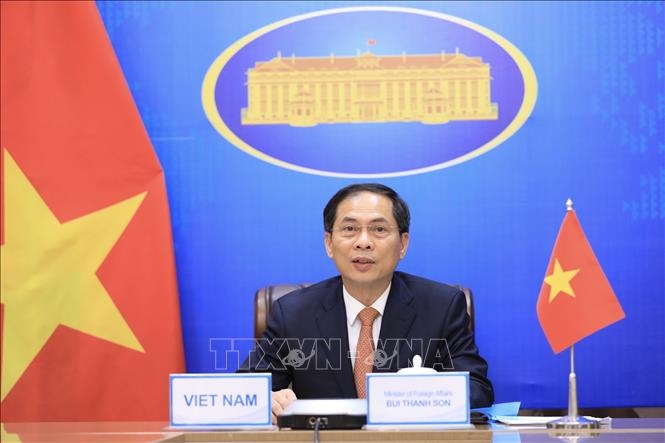 Addressing the conference, Minister Bui Thanh Son affirmed Vietnam's commitment to the MGC mechanism, saying the member countries need to fully tap into the potential of the Mekong - Ganga community in order for this cooperation mechanism to contribute to peace, prosperity and sustainable development of the region.
He proposed strengthening health cooperation through research, production and distribution of vaccines, supplying antibiotics and medical supplies, and improving the quality of the medical team as well as the community health system as a whole.
He also proposed promoting a sustainable and inclusive economic recovery through trade and investment facilitation, securing regional supply chains, maintaining a stable business environment, and stepping up trade promotion programmes and infrastructure connectivity.
Minister Son said that countries should strengthen cooperation in science and technology, innovation, research and application of digital technology, improve digital skills, and develop digital infrastructure.
It is imperative to prioritize cooperation in sustainable management of water resources and climate change adaptation through experience sharing and technology transfer, while improving capacity building for early forecasting and management of disasters.
At the meeting, the ministers adopted the conference's joint statement and agreed to organize the 12th MGC Ministerial Meeting on the sidelines of the ASEAN Foreign Ministers' Meeting in 2022.