4% inflation rate target must be maintained, says PM
Tuesday, 16:51, 21/04/2020
VOV.VN - PM Nguyen Xuan Phuc has called for drastic measures in place to keep market prices in check amid COVID-19, aiming to meet the 4% inflation target.
Price management mechanisms must be tightened to ensure that market prices are kept under control, PM Phuc stated during a meeting held with representatives of various government ministries and agencies, including the Ministries of Finance, Industry and Trade, Agriculture and Rural Development, and the State Bank of Vietnam.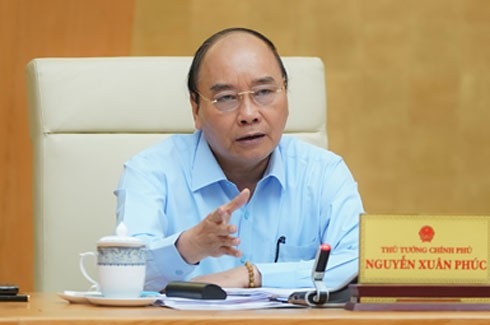 He expressed his dissatisfaction at the recent increase in pork prices which have remained stubbornly high on the market and have shown no signs of being reduced despite his recent request.
"Who are really benefitting from the price hike, breeders or someone else?", he raised the question, before going on to ask the ministries of agriculture, trade, and finance, along with the police, to find imminent solutions aimed at stabilising the pork market.
Any acts of market manipulation must be dealt with strictly in accordance with the law, the PM noted, stressing the need to increase pork imports to sufficiently meet local demand, whilst also encouraging consumers to change their eating habits. 
PM Phuc also pointed out the shortcomings that have occurred in the management of rice exports which has resulted in local businesses facing additional hurdles in recent times, before requesting solutions which can be implemented to overcome them.
Indeed, it is necessary to strictly monitor rice exports in order to ensure national food security and the profits of farmers, the Prime Minister said.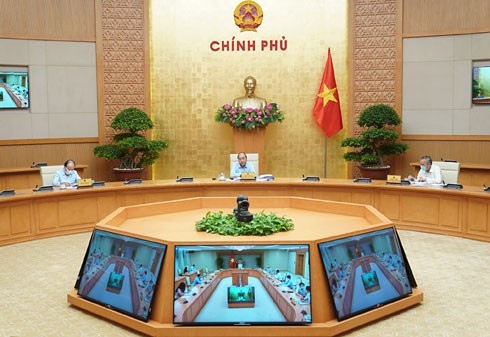 Following this, PM Phuc requested that the ministries of trade and finance maintain a watchful eye on fluctuations occurring in the price of crude oil globally, whilst also devising swift plans to ensure that local production is not negatively affected and market prices are kept stable.  
Moreover, the government leader asked that the ministries of trade and finance, in addition to local administrations and relevant agencies, collaborate closely to supply items necessary for use in business production and for regular citizens in their daily lives.
The PM went on to remind the designated ministries and agencies to pay closer attention to the daily lives of local people, saying that citizens, especially those in difficult circumstances, could be badly affected if prices continue to rise.
Summarising the key points of the meeting, PM Phuc expressed his belief that synchronised measures must be put in place in an effort to achieve the year's 4% inflation rate target.