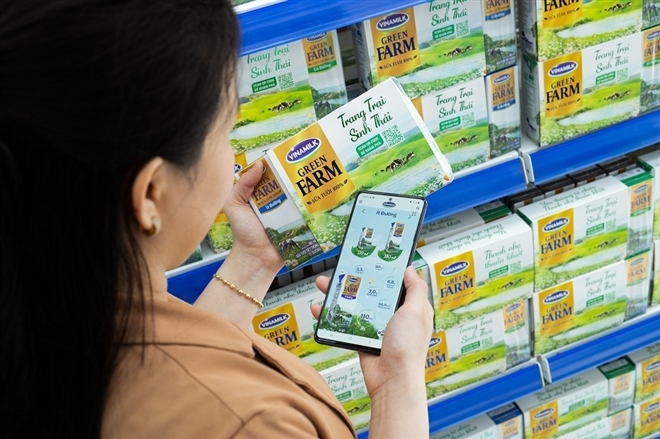 Surveys conducted by Worldpanel and Kantar show Vinamilk has also been the most popular brand of milk among local consumers for eight consecutive years. The firm recently emerged as one of the top 10 strongest brands in Vietnam, and maintained its place within the top 1,000 brands throughout Asia, as stated by the Campaign Asia & Nielsen.
At present, Vinamilk owns 13 international-standard farms nationwide, along with one dairy farm complex in Laos, thereby making the firm's total dairy herd stand at approximately 150,000 heads. This allows the firm to stay supplied with over one million litres of raw fresh milk each day.
With a variety of projects ongoing, it is anticipated that the herd of cows at Vinamilk's farms will increase by 20,000 heads by 2023, thus increasing the supply of raw milk in order to meet production needs.
The start of the year saw Vinamilk introduce its eco-system of Vinamilk Green Farms, sites which are located in Thanh Hoa, Quang Ngai and Tay Ninh provinces. Each of these locations is home to tens of thousands of cows.
Most notably, the Vinamilk eco-farm system owns fields spanning thousands of hectares featuring varieties of Mombasa and Ruzi grass, oats, and fresh corn. This is a natural food source which is rich in nutrients, whilst also representing a green and clean food source for dairy cows.
The dairy herd residing at Vinamilk's eco-farms are purebred cattle imported from the United States, Australia, and New Zealand. The farm applies Industry 4.0 technology in order to monitor the health of dairy cows by using electronic chips, whilst supplying diets served by automatic feeding robots.
In addition, the cows enjoy music, massages, and cool baths every day in order to create a relaxing and cool living space which ultimately ensures quality and nutritious fresh milk.