Vietnam's iron and steel exports to EU soar
Tuesday, 14:09, 29/06/2021
Iron and steel exports to the European Union (EU) reached 713,000 tonnes in the first five months of this year, up five times year-on-year, reported the General Department of Customs.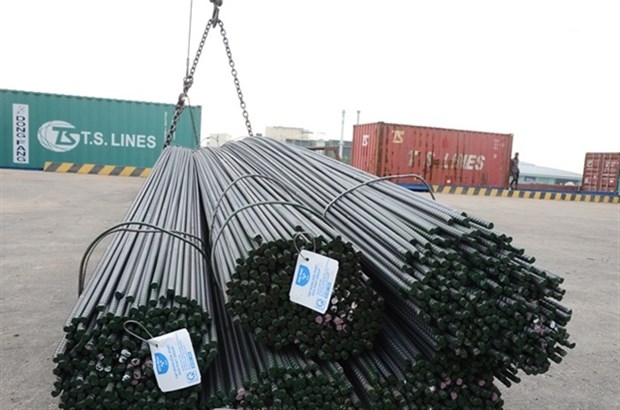 The whole country exported 4.88 million tonnes of iron and steel with a value of US$3.61 billion in the first five months of this year, a sharp increase of 61.6% in volume and 117% in value over the same period last year.

The EU, China, Cambodia, Malaysia and Mexico were the five largest import markets for Vietnamese iron and steel products.

Iron and steel exports have enjoyed many advantages as the demand for steel in many markets has increased strongly for many months, the Vietnam Steel Association (VSA) told Dau tu (Vietnam Investment Review) newspaper.

Exports to the EU have increased by five times over the same period amid the impact of the EU - Vietnam Free Trade Agreement (EVFTA), which has been in effect for nearly 10 months.

Many enterprises have taken advantage of opportunities to boost exports through trade facilitation.

The EU is known as a market that requires products to meet very high and strict standards. The sharp increase in exports partly shows Vietnamese enterprises have standardised production and satisfied the needs of consumers with high demands.

After only five months, Vietnamese steel exports to the EU have more than doubled compared to exports in the whole of last year.

Iron and steel exports reached 9.86 million tonnes, worth nearly US$5.26 billion last year, but exports to the EU were only 309,000 tonnes, worth US$235.5 million.