Vietnam's exports of computers and phones rise 10% in August
Tuesday, 09:20, 19/09/2023
Vietnam's two major export commodities – computers, electric devices and component, and phones and components – saw an improvement in August.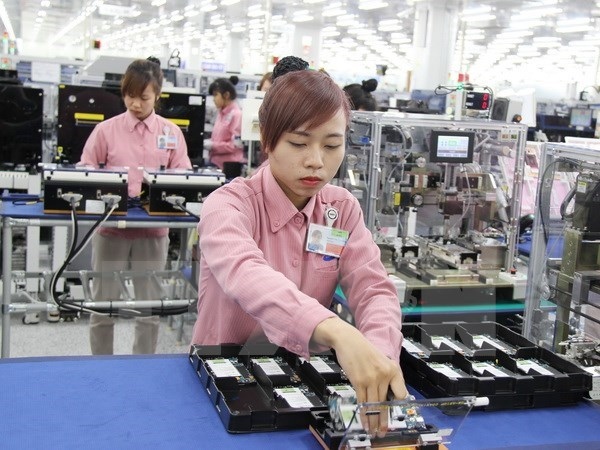 The export turnover of computers, electric devices, and components reached nearly US$5.3 billion, up 4.4% compared to the previous month. Simultaneously, the category of phones and components exhibited a stronger growth, surging by 15.7% to US$5.15 billion.

Collectively, these two product groups contributed a substantial US$10.43 billion to Vietnam's exports in August, representing 9.7% increase on a month-to-month basis. They accounted for 31.8% of the total export value in August.

Additionally, five other product groups reported export values exceeding US$1 billion each. These included machinery, equipment, tools and spare parts (up 2.4% to US$3.6 billion); garment and textiles (up 5.5% to US$3.5 billion); wood and wood products (up 15.1% to US$1.3 billion); and transport vehicles and spare parts (up 5.7% to US$1.2 billion). The sole exception was footwear, which experienced a 4% decrease month-on-month, with an export value of US$1.7 billion.

In August, Vietnam's total export turnover amounted to US$32.8 billion, reflecting a notable 9% increase compared to the previous month, lifting the eight-month value to US$228 billion, down 9.8% year-on-year.