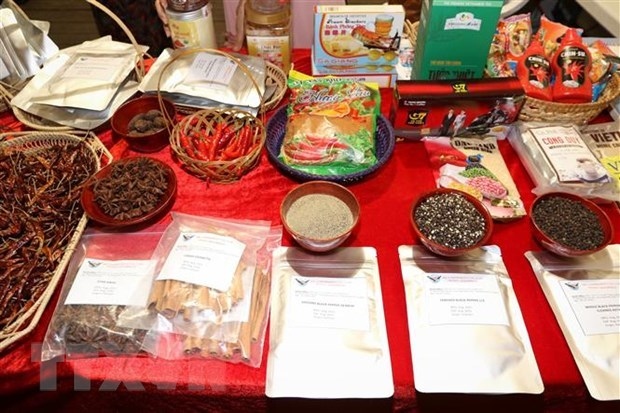 The event drew about 150,000 Italian and foreign visitors, with more than 90 booths introducing 450 varieties of chili peppers from all over the world.

Addressing the opening of the event, Vietnamese Ambassador to Italy Nguyen Thi Bich Hue said that with tropical weather and diverse ecosystems, Vietnam is rich in spices, including many very special and popular flavours such as cinnamon, anise, pepper, cardamom, cashew and chili.

She said that Vietnam always considers farm produce as one of priorities in export activities. She noted that thank to the EU-Vietnam Free Trade Agreement (EVFTA) which became effective from August 2020, the import tax rate for agricultural products has been cut to zero percent from 10% in the past.

Vietnam is one of the leading exporters of a number of spices like cashew and peppercorn, which account for 80% and 90% of the world export volume, respectively, she noted, adding that Vietnamese products are becoming better in quality thanks to improved technology in all stages from production to harvesting, processing and packaging.

The ambassador held that the demand for spices is rising in the world, making them not only export products but also means of spreading cultural and traditional values.

The Vietnamese booth at the event introduced to visitors Vietnamese chili and chili products and many other products such as peppercorn, tea and coffee.

This is the third time that Vietnam has joined the festival, which has helped form partnership among 20 embassies of countries owning this special spice.