Vietnamese durian selling well in Chinese market
Thursday, 17:55, 01/06/2023
VOV.VN - While the export of many key Vietnamese items remains in the doldrums, durian has emerged as a hard currency earner for the agricultural sector.
A new hard currency earner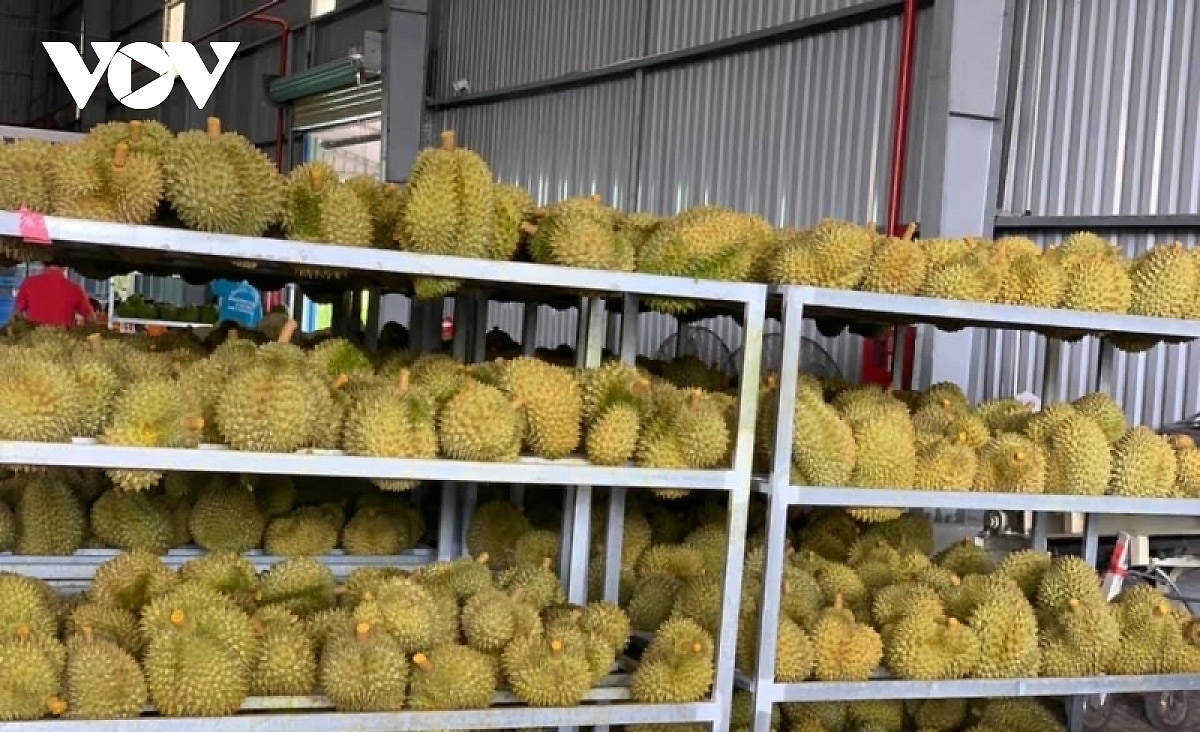 As of May 30, customs officers at Huu Nghi International Border Gate had made customs clearance for more than 1,600 shipments of durian, amounting to nearly 60,000 tonnes, to enter the Chinese market. May alone saw more than 17,500 tonnes of the fruit shipped to the northern neighbour via the international border gate.
Since September 2022, Vietnamese durian has been officially licensed by China to enter its market, opening up fresh opportunities for local growers and businesses.
The Ministry of Industry and Trade reported that Vietnamese durian export turnover increased by more than 8.3 times during the first quarter of the year to US$153.5 million. Of the total value, China accounted for 87% of the market share, equivalent to US$133.6 million.
Since 2019, fresh Vietnamese durian has been exported to 22 countries and territories around the globe, with the average annual export output hovering around between 10,000 and 15,000 tonnes. After China officially allowed Vietnamese durian to enter its market last year, the amount of fresh durian exports reached over 46,000 tonnes.
Dang Phuc Nguyen, general secretary of the Vietnam Fruit and Vegetables Association (Vinafruit), said that Vietnamese durian has an abundant output and can be harvested all year round. In addition, it boasts a competitive advantage compared to Thailand's as it takes only one day to ship the fruit to China.
In order to gain a firm foothold in the Chinese market, Nguyen suggested that Vietnamese durian businesses should increase investment in improving product quality, design as well as brand building.
"With increased demand from the Chinese market, Vietnam's durian export turnover is likely to reach US$1 billion this year, and the fruit will then join the club of billion-dollar agricultural exports," predicted Nguyen.
Potential export item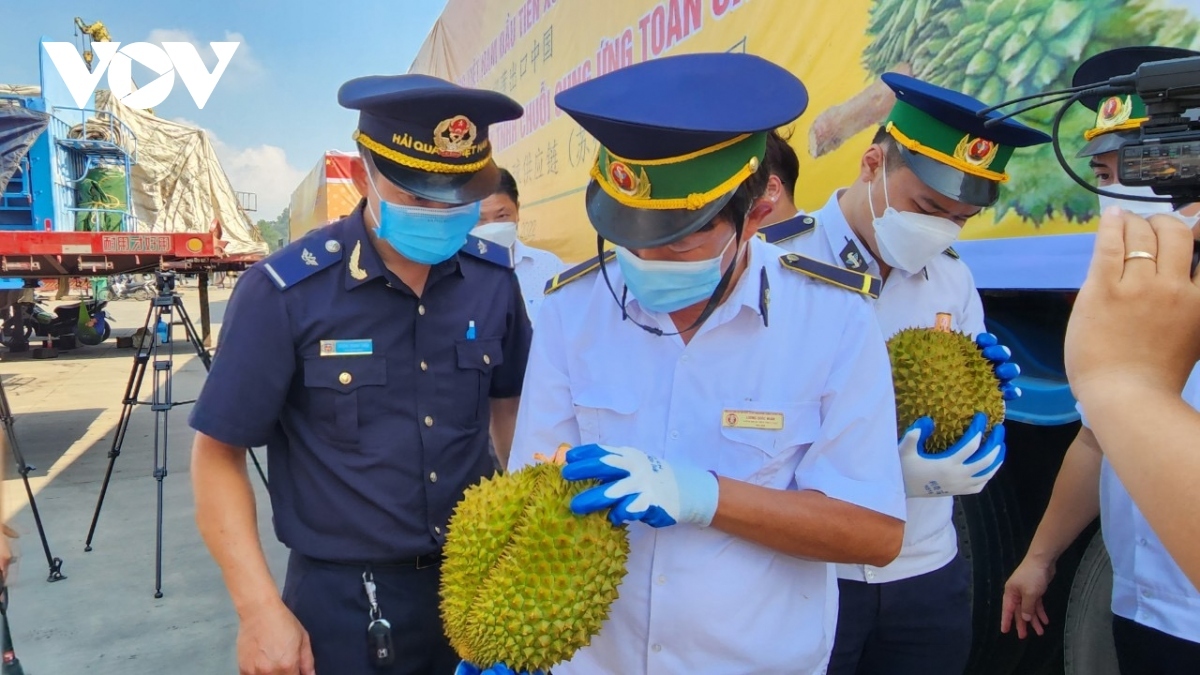 Bob Wang, founder of TWT Supply China, told South China Morning Post on May 31 that when Beijing opened the door for fresh durian from Vietnam in September 2022, he moved to quickly secure a deal with Vietnamese durian growers having about 3,000 hectares of land under durian cultivation.
"If things go well, I will import more than 3,000 containers, or 60,000 tonnes of Vietnamese durian this year to meet the demand of the Chinese market, three times my import from Thailand," said Wang.
Thailand has dominated the durian market in China for years, with 780,000 tonnes shipped to this market in 2022 alone. However, other regional countries such as Vietnam, the Philippines, and Malaysia are starting to cash in, threatening Thailand's dominance in the Chinese market.
South China Morning Post quoted a Chinese fruit retailer, explaining that, "Thai durians are expensive, but they're tastier and plumper, while Vietnamese durians are being quickly welcomed because of their cheaper prices." Wang also agreed that the price of Vietnamese durian stands at about 15% cheaper than that of Thai fruit.
The General Administration of Customs of China (GACC) recently granted an additional 47 growing area codes to Vietnamese durian, thereby bringing the total number of planting area codes up to 293. More such planting area codes will be approved, giving the fruit the chance to penetrate deep into this market. 
Durian is one of the 11 Vietnamese fruits licensed to officially enter the Chinese market. The 10 other fruits include dragon fruit, watermelon, lychee, longan, banana, mango, jackfruit, rambutan, mangosteen, and passion fruit.