Vietnam welcomes fresh FDI inflows from overseas Vietnamese
Monday, 07:48, 30/11/2020
VOV.VN - Foreign direct investment (FDI) inflows in Vietnam are set to record strong growth as the world moves past the novel coronavirus (COVID-19) epidemic, with plenty of investment coming from overseas Vietnamese, according to insiders.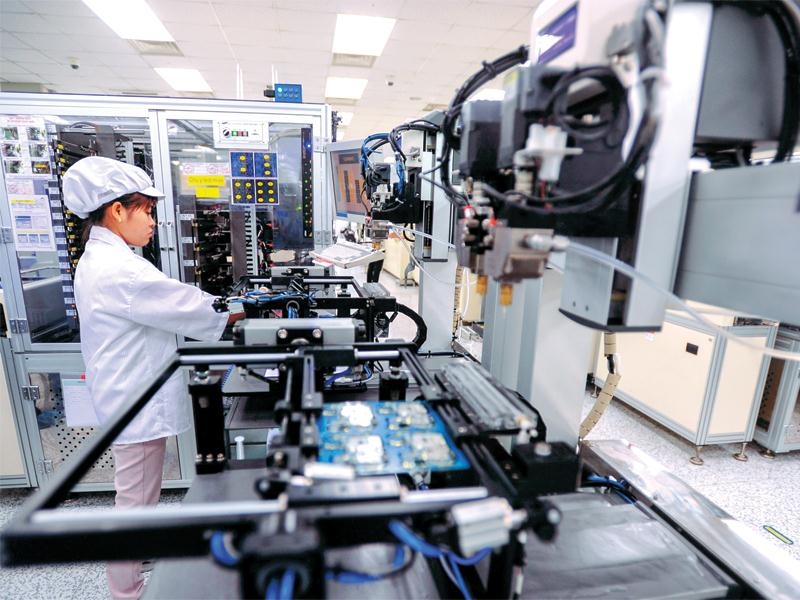 Dr. Nguyen Minh Cuong, chief economist at the Asian Development Bank (ADB), stated that the nation is one of the leading countries globally in terms of receiving remittances from abroad.
Despite this, the adverse impact of the COVID-19 epidemic has seen FDI inflows, especially from members of the overseas Vietnamese community, fall sharply this year.
Dr. Cuong also pointed out that there will likely be strong FDI inflows into the nation in the future, especially from overseas remittances that are sent via direct or indirect investment in the financial market, or alternatively through mergers and acquisitions (M&A), adding that the country has been urged to devise preferential policies in an effort to welcome FDI inflows.
According to data published by the Ministry of Planning and Investment, as of October, overseas Vietnamese from 27 countries worldwide have injected money into 362 local FDI projects, with a total registered capital of US$1.6 billion.
Of the investment, overseas Vietnamese in the United States have made investments into 18 projects capitalized at US$105.8 million (accounting for 22.38% of the number of projects and 6.6% of OVs' investment capital in the country), followed by investment from Vietnamese expats from France, Australia, China, and Germany.
The majority of FDI projects focus on the processing and manufacturing industry, including 143 projects with capital of US$725.14 million, trailed by the real estate, accommodation services, and construction sectors.
At present, 42 out of 63 localities nationwide have attracted the investment capital source, with Hanoi luring 79 projects valued at US$476.8 million, followed by Long An, Binh Thuan, Hai Phong, and Dong Nai.
Deputy Minister of Industry and Trade Tran Duy Dong affirmed that the Party and State have deployed a range of policies in an effort to attract a greater number of overseas Vietnamese to invest in the country.
Most notably, according to the Investment Law, foreigners are able to invest in the nation in the form of FDI capital contribution, or through other methods such as purchasing shares or business cooperation contracts.
Deputy Minister Dong emphasised that in order to be eligible to invest in the nation, a foreign financier must satisfy specific conditions relating to the ratio of chartered capital ownership, investment form, and scope of operation.
Members of the overseas Vietnamese community who are both Vietnamese citizens and have foreign nationality have the right to select relevant procedures just as a domestic investor would, whilst they do not have to follow the same conditions and procedures as other normal foreign investors, said Deputy Minister Dong.
He pointed out that in addition to policies relating to investment and business, the Party and the State have also devised a number of schemes in an effort to encourage overseas Vietnamese investors who have the financial potential, qualifications, skills, and experience to make contributions to the homeland.
Furthermore, the Law on Housing has allowed overseas Vietnamese to purchase homes and other assets legally in the nation, therefore creating the optimal conditions for Vietnamese expatriates to invest and contribute locally.
Currently, overseas Vietnamese have been exempted from visas when returning the country, which affirms the  Party and State's policy of considering overseas Vietnamese to be an inseparable part of society, Deputy Minister Dong added.
According to the Ministry of Planning and Investment, as of the end of October, Vietnamese enterprises and individuals invested in approximately 1,100 projects in 76 countries and territories globally, with total investment capital of US$21. 3 billion.
In comparison to the amount of capital invested abroad, investments from overseas Vietnamese poured into the country remains modest.
Dr. Cuong revealed that the nation has been urged to welcome a strong shift in foreign investment capital in the post-COVID-19 landscape, especially if it comes from Vietnamese expats.